Trio of Aces greats finished strong in Winter League 
Domingo Leyba, Socrates Brito and Peter O'Brien litter Aces record book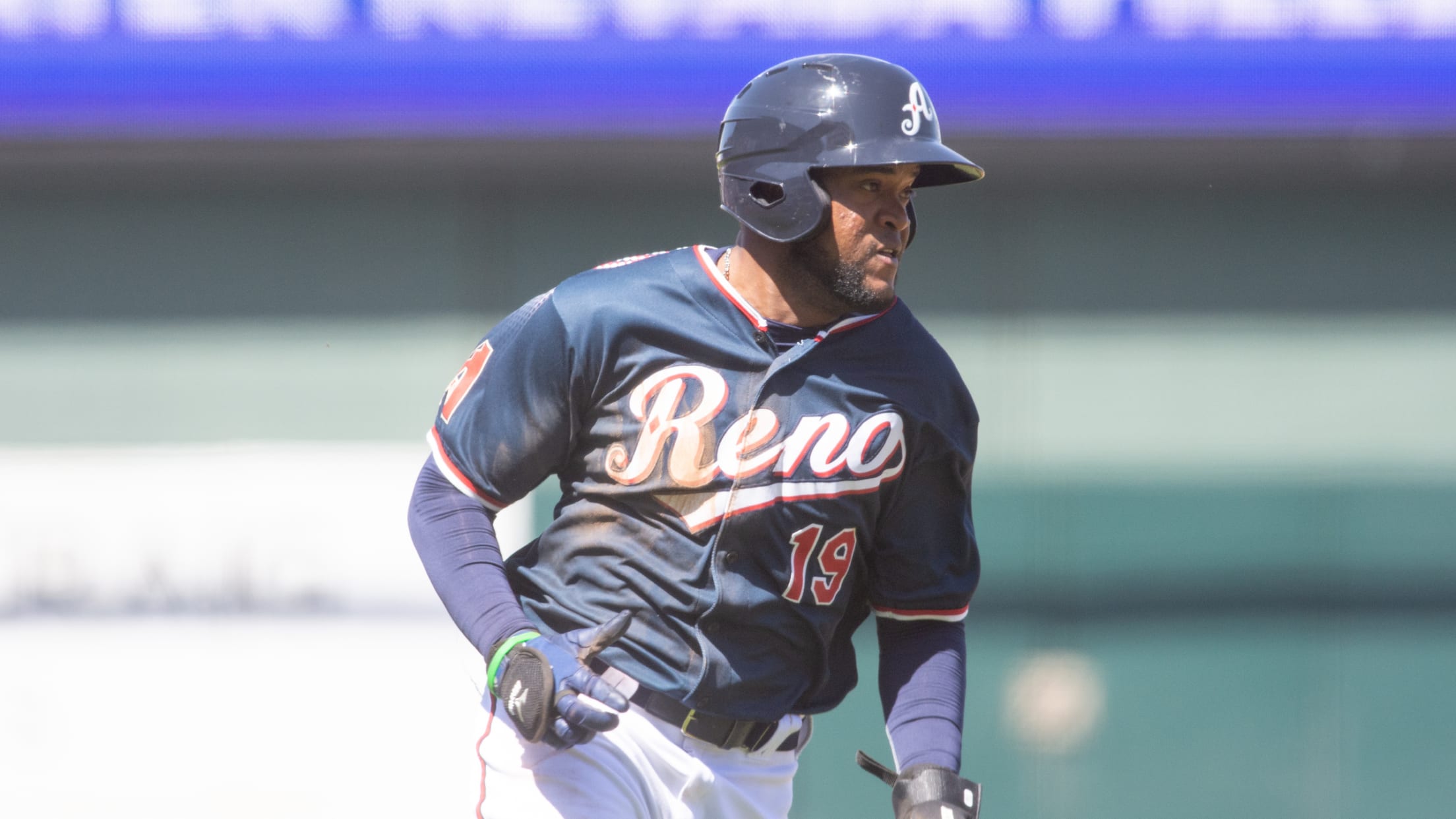 The Dominican Winter League is an offseason staple, with players heading south to play ball during the break in big league action. This year, a number of Reno Aces past, present and future made the trip and put up numbers in their first action since 2019. Most notable were three
The Dominican Winter League is an offseason staple, with players heading south to play ball during the break in big league action. This year, a number of Reno Aces past, present and future made the trip and put up numbers in their first action since 2019. Most notable were three of the top performers in Aces history.
The most recent Aces player of the bunch was Domingo Leyba, who appeared in 112 games for the Aces in 2019. The infielder slashed .255/.315/.418 in 28 games with Estrellas de Oriente, finishing tied for 10th in RBI with 12 and eighth in total hits with 25.
In 2019, Leyba appeared in 112 games, batting .300 and slapping 37 doubles – tied for the fifth-most in a season in team history. His .870 OPS was his best since 2013, and best at the Triple-A level. The strong 2019 season saw the native of the Dominican Republic lead the team in runs (85), hits (137) and doubles.
Also in the recent memory of Aces fans is Socrates Brito, who played in 114 games with Reno in 2018. Joining Leyba with Estrellas, Brito finished with 12 RBI and three homers in 30 games. Brito was one of Reno's top performers in 2018, finishing with the team lead in average (.318), runs (85), doubles (34), walks (44), stolen bases (15) and OPS (.923). From 2016-2018, Brito worked his way into Reno's top 10 all-time in games, at bats, runs, hits, doubles, triples, RBI, stolen bases and total bases.
Rounding out the trio is one of Reno's best power hitters of the last few years. Peter O'Brien appeared in 27 games for Toros del Este, finishing tied for third in the league in homers and adding in 13 RBI.
With Reno in 2015 and 2016, O'Brien hit 50 homers and 182 RBI. The home run total is tied for fourth-most in team history, and the 182 RBI are sixth most.
O'Brien's 2015 season was one of the best individual performances in team history. O'Brien set franchise records in RBI (107) and total bases (270), both of which are still in the top three all time. His 26 home runs were one short of the record at the time, and now sit tied for ninth for a single season. His 35 doubles and nine triples are both still in the top 10.
For his career, O'Brien sits in the top 10 in games, at bats, runs, hits, doubles, triple, home runs, RBI and total bases.
The time spent in the Winter League will give all three players a key advantage over the rest of the league: playing time. With COVID shutting down the minor league season, the time spent in the Dominican Republic will prove to be a valuable commodity.