Widener leads 5 former Aces pitchers in Arizona
Widener, Crichton, Clarke, Young, Ginkel and Smith have all pitched for the Diamondbacks this year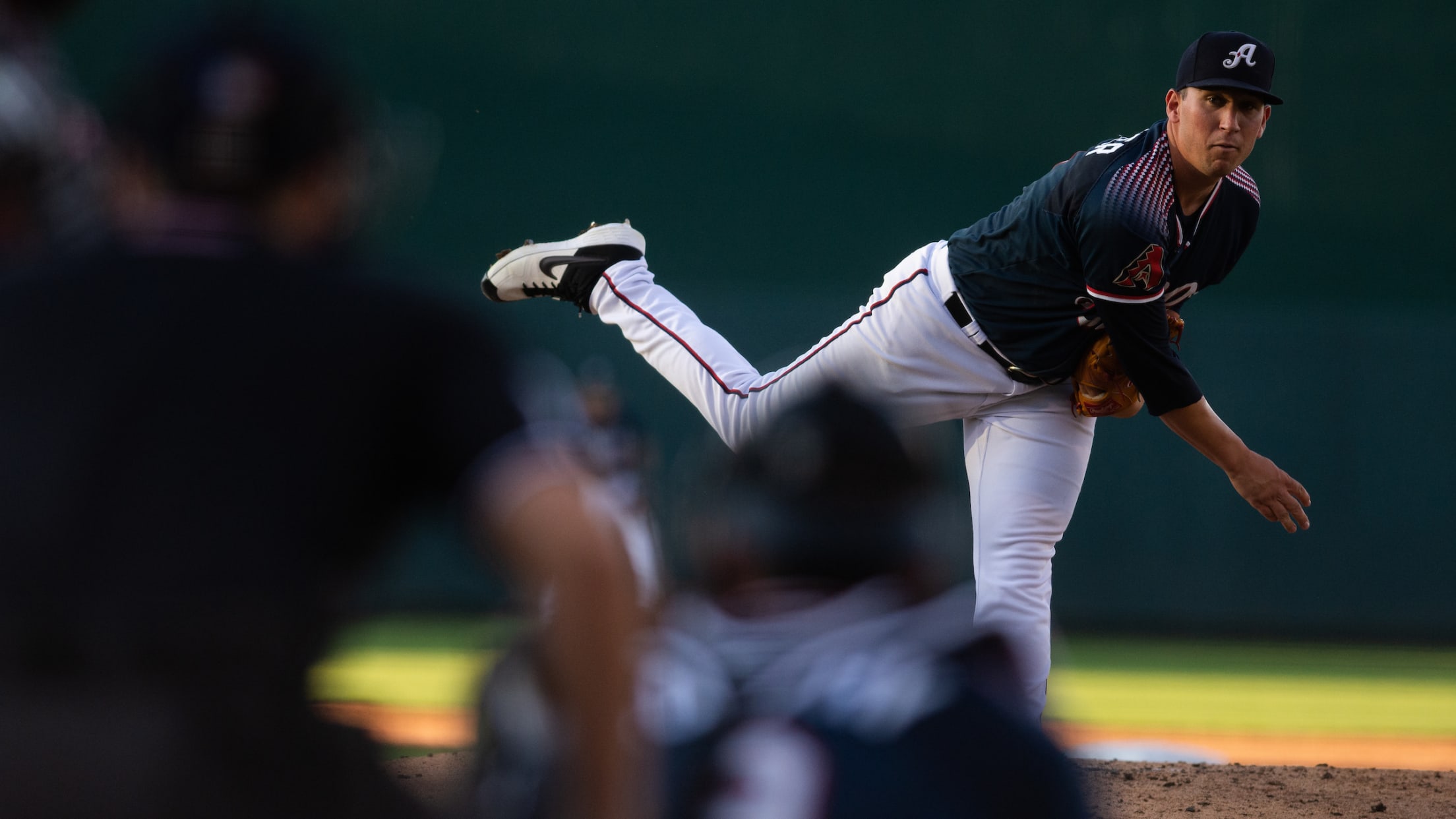 Six former Aces have pitched for the Arizona Diamondbacks so far in 2021. Taylor Widener, Stefan Chrichton, Taylor Clarke, Alex Young, Kevin Ginkel and Riley Smith have all made an impact, both in the pitching rotation and out of the bullpen. Taylor Widener Widener's hot start to 2021 is why
Six former Aces have pitched for the Arizona Diamondbacks so far in 2021. Taylor Widener, Stefan Chrichton, Taylor Clarke, Alex Young, Kevin Ginkel and Riley Smith have all made an impact, both in the pitching rotation and out of the bullpen.
Taylor Widener
Widener's hot start to 2021 is why he's on top of this list. He picked up a win in his season debut against the San Diego Padres on April 4th. In that game, Widener threw for six innings and only allowed three hits. His ERA so far is at 2.82 and he's totaled 18 strikeouts in 21.1 innings this season. Widener made 23 starts for the Aces in 2019, and finished the year with 109 strikeouts and an ERA of 8.10.
Stefan Chrichton
Crichton has turned two save opportunities into two saves to start off the year. He picked up his first save of the season on April 18th against the Washington Nationals and his second two days later against the Cincinnati Reds. He's also recorded seven strikeouts. In 36 appearances for the Aces in 2019, Crichton posted a 4-3 record, one save, 52 strikeouts and an ERA of 3.61.
Taylor Clarke
Clarke is off to a respectable start in 2021. He's got a 1-0 record as a reliever, with 13 strikeouts in 12.1 innings pitched. He notched a 1-2-3 inning in his Opening Day appearance against the San Diego Padres. Clarke had a 3-1 record and 28 strikeouts in eight starts for the Aces in 2019.
Alex Young
Young has started off the year with 10 solid relief outings. In 8.2 innings pitched, Young has an ERA of 3.12 and 10 strikeouts. Three of those came when he retired batters in order on April 23rd against the Atlanta Braves. In 2019, Young recorded an ERA of 5.96 and 64 strikeouts in 20 games for the Aces.
Kevin Ginkel
Ginkel has put together serviceable relief outings for the Diamondbacks this year. He's made 11 appearances and recorded 12 strikeouts in nine innings pitched. He went 1-2-3 against the Cincinnati Reds in his relief appearance on April 20th, and his ERA is currently 4.00. Ginkel posted 36 strikeouts in 15 relief appearances for the Aces in 2019.
Riley Smith
Less than a month into the season, Smith is just 1.1 innings away from matching his total innings pitched in 2020. Smith has appeared in five games, starting two, earning a 4.76 ERA and a 1-1 record in 17 innings pitched. In 2019 with Reno, Smith was 2-2 with a 6.89 ERA in 62.2 innings of work.