Women's history month: Emily Jaenson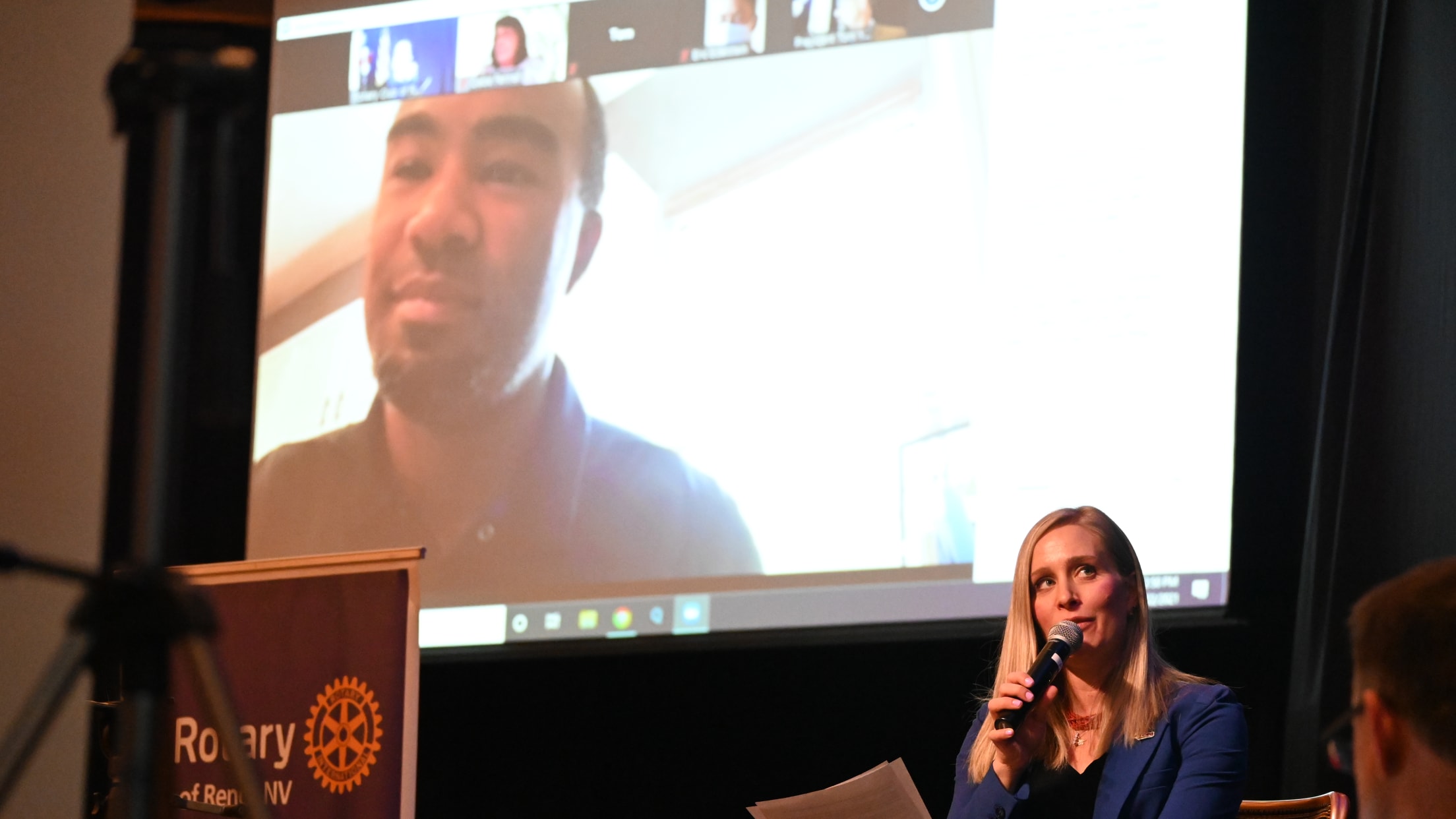 To celebrate Women's History Month, RenoAces.com is sitting down with some of the women leaders in the organization. The transcribed Q&A is below, and the full video is also available. Up next is general manager Emily Jaenson. Hired in 2018, Jaenson was the first female general manager in the league
To celebrate Women's History Month, RenoAces.com is sitting down with some of the women leaders in the organization. The transcribed Q&A is below, and the full video is also available.
Up next is general manager Emily Jaenson. Hired in 2018, Jaenson was the first female general manager in the league in almost 20 years, and is now one of just three female general managers in Triple-A baseball!
Question: What does it mean being in this position, at this level as a woman?
Answer: When I earned he role of general manager in early spring of 2018 I knew the title came with a subtitle – first female general manager in nearly 20 years. While I certainly recognize the responsibility that came with that title and that it was something I was honored to procure, I was a little bit unsure how to deal with it. I knew I got the job because of what I can do, not to make a headline. So fast forward to the end of 2018 and I'm at baseball winter meetings in Las Vegas and I had the opportunity to speak on a panel at a women in baseball event. And following that presentation, I left the stage and a line of women formed to say hi and speak with me, and one after another they told me "I didn't know I could do this job until I saw you in this role." And that's when I started to realize the importance of visibility of women in leadership roles, and started to shape what this role would be for me – doing great work for the Reno Aces but also creating visibility for other women absolutely crushing it in their organization, so we can lead the next girl forward.
Q: You mentioned 'leading the next girl forward,' what kind of advice would you give to women trying to break into a male-dominated field?
A: When someone asks me how to get their start, the answer to that is to just start. There are plenty of internships available all around the country. You've got to be willing to make the move, put in the work and do the job and get started. I think the dialogue and the environment around women and working in sports has really started to shift over the last couple years. There's a tremendous amount of support for women in sports by women who work in sports. I think not only do you have to seek, find and get the opportunity, but you've got to build you network of strong female colleagues and then strong male colleagues to be your allies to cheer you on as you progress through your career.
Q: Can you talk about any challenges, or anything you've had to overcome working in such a male-dominated industry?
A: Honestly, it's the way people look at me or make assumptions about what my job might be. Assume that I'm a player wife or a secretary, or assume I'm available for a date. That's been happening to me for a number of years, and at first those things can really knock you down, until you find your confidence. And your assurance, that you're here to do a job and you can do that job with excellence. Pull your shoulders back, stand up tall, introduce yourself and make it clear what exactly your role is. One by one, one introduction after another, creating that visibility around a woman having a role in an organization that is a leadership role and that is working in sports. That's slowly going to cut down on that feedback that women have been getting for a number of years.
Q: Do you have any final thoughts, anything else you would want to say to a woman getting into sports or any male-dominated field?
A: I've got a saying: be so good they won't forget you. It's the reason why I'm in this role today, my work spoke for itself. And that's something that no one can take away from you. The effort that you put in, the success that it brings is yours. And women need to speak up and own that. Be able to articulate and demonstrate and sing your own praises. We're so great at supporting our teams, don't lose yourself in that explanation and make sure you're telling people about the great work that you've done, and leave a legacy."