Dell Diamond to Host Huston-Tillotson Baseball on March 7
Round Rock Express, Peak Events Partner for Rams' Contest against University of St. Thomas - Houston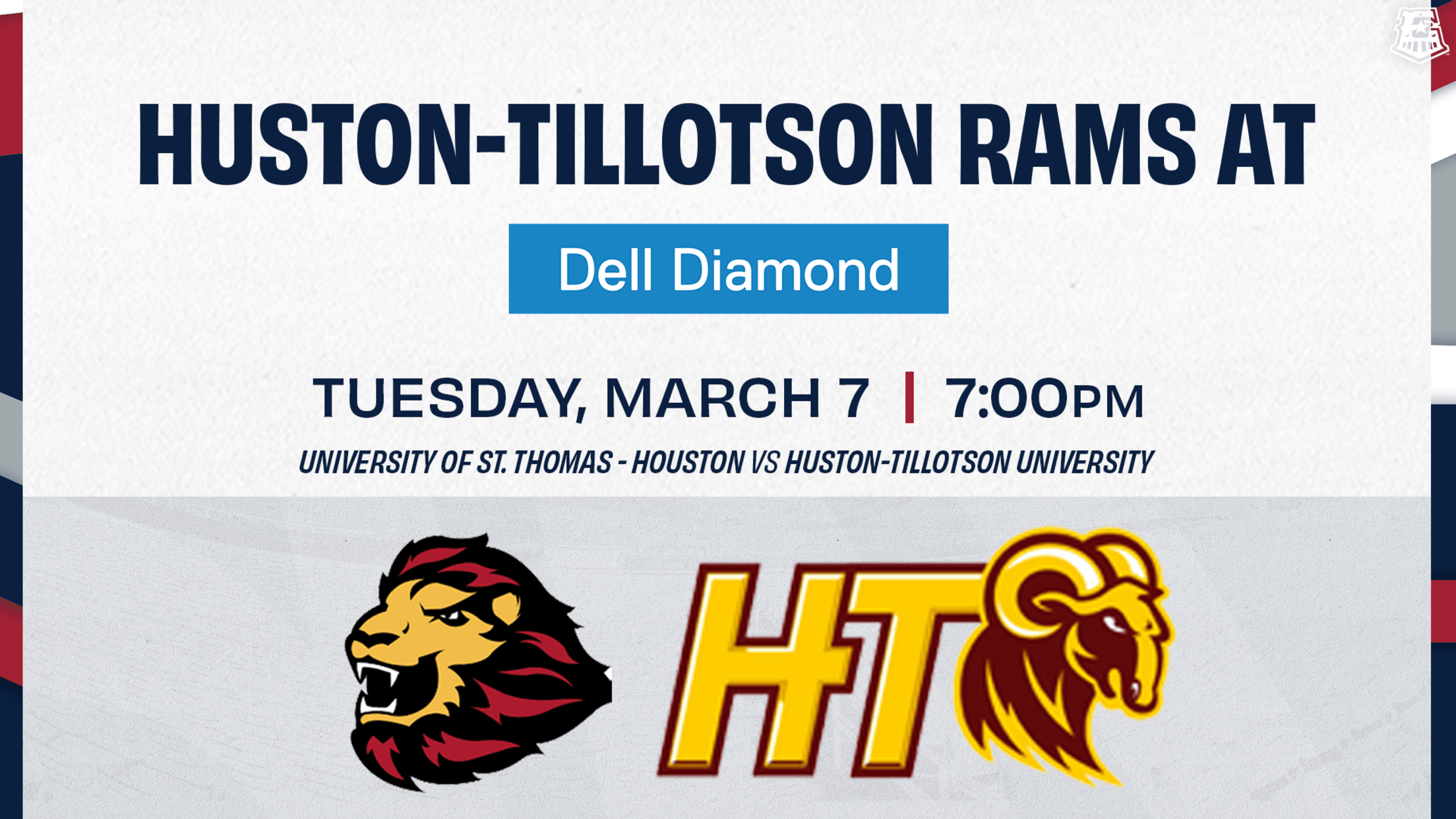 ROUND ROCK, Texas – The Round Rock Express are proud to partner with Peak Events to host the Huston-Tillotson University Rams' baseball game on Tuesday, March 7 at Dell Diamond. The Rams are set to face University of St. Thomas - Houston at 7:00 p.m. "We always love the opportunity
ROUND ROCK, Texas – The Round Rock Express are proud to partner with Peak Events to host the Huston-Tillotson University Rams' baseball game on Tuesday, March 7 at Dell Diamond. The Rams are set to face University of St. Thomas - Houston at 7:00 p.m.
"We always love the opportunity to work alongside Peak Events and we're excited that they are partnering with us on this game for the second consecutive season," Round Rock Express Assistant General Manager Stu Scally said. "We're looking forward to seeing a full ballpark for another great evening of college baseball."
This will mark the second consecutive season that the Huston-Tillotson Rams have appeared at Dell Diamond. The Rams' home facility, Downs Mabson Field, was home to the original Austin Black Senators and their star shortstop Willie Wells, a native Austinite who was credited with inventing the batting helmet and teaching Jackie Robinson how to master the double play in addition to several other athletic feats on the diamond. In 2021, the Round Rock Express partnered with the Nolan Ryan Foundation to re-establish a memorial scholarship for Wells at Huston-Tillotson University in Austin. Parking at Dell Diamond is free and game tickets can be purchased here.
"We are thrilled to once again have the opportunity to support Huston-Tillotson baseball in sponsoring this year's game at the beautiful Dell Diamond," Vice President of Peak Events Nathan Woolridge said. "It is our hope that the opportunity to play in such an amazing venue will leave a lasting impression and make lifelong memories for these student-athletes. We are thankful to the Express for giving us this opportunity and hope to be able to continue supporting this event for many years to come!"
A sister company of Peak Sports MGMT, Peak Events, LLC is an Event Management firm based out of Allen, Texas that specializes in Collegiate Sporting events and scheduling with current properties including the Frisco College Baseball Classic, the Karbach Round Rock Classic and additional tournament locations to be announced in the coming months.
The Express kick off the 2023 season on Friday, March 31 against the Albuquerque Isotopes (Colorado Rockies affiliate) at 7:05 p.m. at Dell Diamond. Season memberships and flex plan ticket packages are on sale now. For more information about the Express, visit RRExpress.com or call (512) 255-2255.