Storm Chasers Defeat Express 11-1 in Series Opener
Omaha Cranks Out 17 Hits in Victory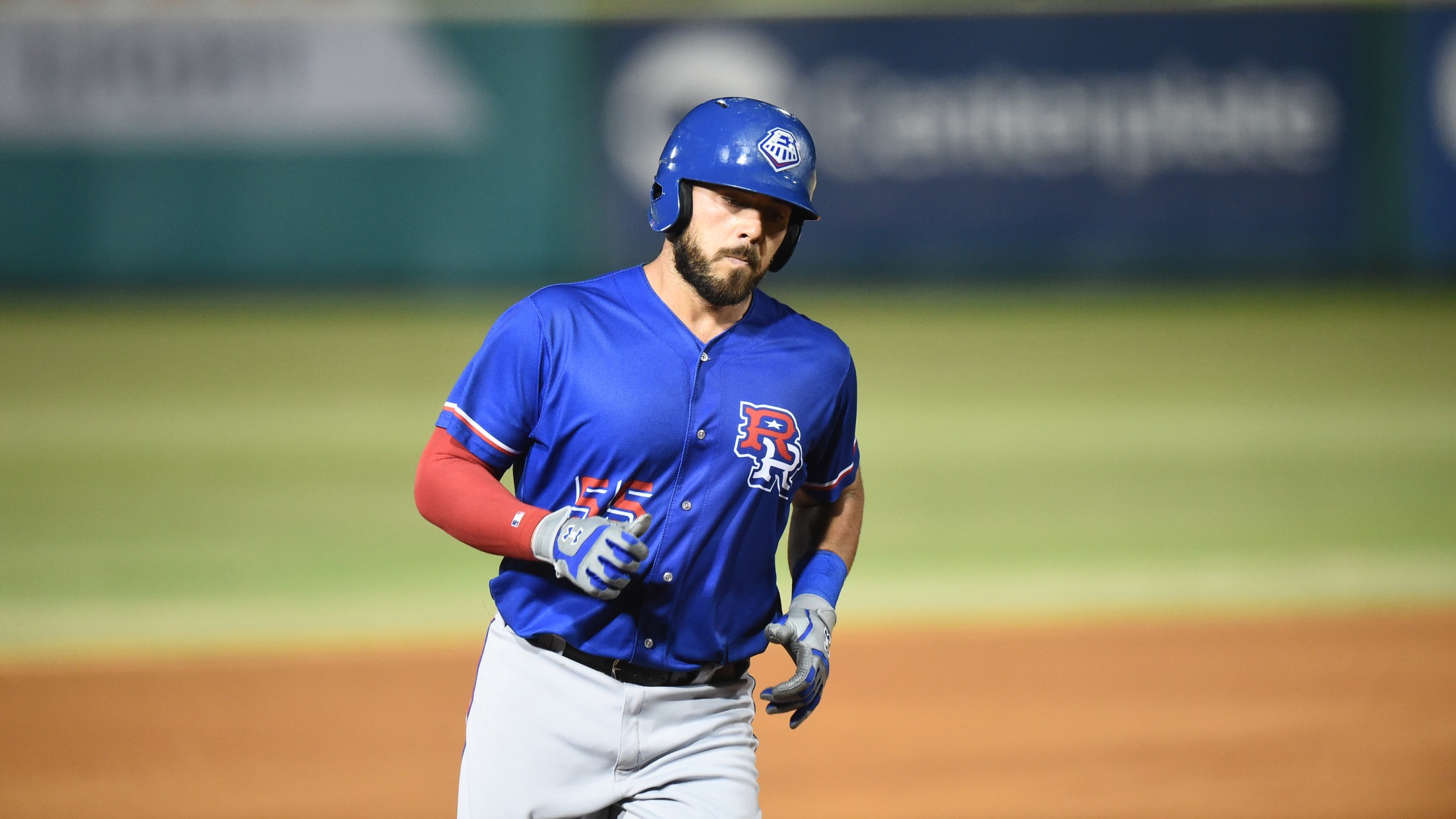 (Parker_Waters )
PAPILLION, Nebraska - The Omaha Storm Chasers (20-28) dropped 11 runs on 17 hits to collect an 11-1 victory over the Round Rock Express (20-29) in Friday night's series opener at Werner Park. Express starter LHP David Hurlbut (1-4, 5.21) suffered the loss after giving up four runs on nine hits
PAPILLION, Nebraska - The Omaha Storm Chasers (20-28) dropped 11 runs on 17 hits to collect an 11-1 victory over the Round Rock Express (20-29) in Friday night's series opener at Werner Park.
Express starter LHP David Hurlbut (1-4, 5.21) suffered the loss after giving up four runs on nine hits in 5.0 innings. The lefty struck out four while walking just one. On the winning side, Omaha RHP Trevor Oaks (3-3, 2.50) limited Round Rock to a run on six hits in 7.0 strong innings.
Omaha wasted little time grabbing the lead as 3B Jack Lopez led off the first inning with a single before SS Adalberto Mondesi put his team on the board with an RBI double. Two innings later, 1B Ryan O'Hearn , C Cam Gallagher and RF Paolo Orlando teamed up for three straight singles, the latest of which scored a run.
Round Rock's lone run of the evening came in the fourth inning. CF Jose Cardona opened the frame with a single, then DH Tommy Joseph collected a clutch two-out RBI double to trim the deficit to 2-1.
The Storm Chasers responded with a pair of runs in the fifth. After an Mondesi walk, DH Frank Schwindel singled to put a pair of runners aboard. O'Hearn followed up with a sacrifice bunt, then Gallagher singled home Mondesi. An ensuing Orlando sacrifice bunt scored another run to bump the gap to 4-1.
The Omaha offense sparked to life in the sixth inning, dropping six runs on five hits to blow the game wide open. With rehabbing Texas Rangers RHP Tim Lincecum on the mound, CF Terrance Gore led off with a single. Two hitters later, Mondesi jumped aboard via a fielding error by E-Train 3B Andy Ibáñez that also allowed the speedy Gore to race home. An ensuing Schwindel two-run homer ended Lincecum's evening after just four batters faced.
The inning continued as newly-acquired LHP Michael Roth surrendered a two-out hit to Gallagher before committing a throwing error that moved a pair of runners into scoring position. 2B Humberto Artaega then doubled home a pair of runs to extend the score to 9-1. LF Logan Moon provided the final blow of the inning with an RBI single.
The home side added one more run in the eighth. LHP Adam Loewen walked Gallagher before singles by Orlando and Moon plated a run, pushing the final score to 11-1.
The Express look to bounce back in game two on Saturday night. Round Rock LHP Yohander Méndez (0-4, 5.73) is scheduled to face Omaha LHP Jonathan Dziedzic (1-5, 3.66). First pitch at Werner Park in Papillion, Nebraska is set for 7:05 p.m.
For more information on the Express, visit RoundRockExpress.com or call (512) 255-2255. Keep up with the Express on Facebook, Instagram, Snapchat and Twitter!