Round Rock Tops Tacoma 4-3 in Game Two on Friday Night
CF Jason Martin Powers Express to Second Straight Final Stretch Wi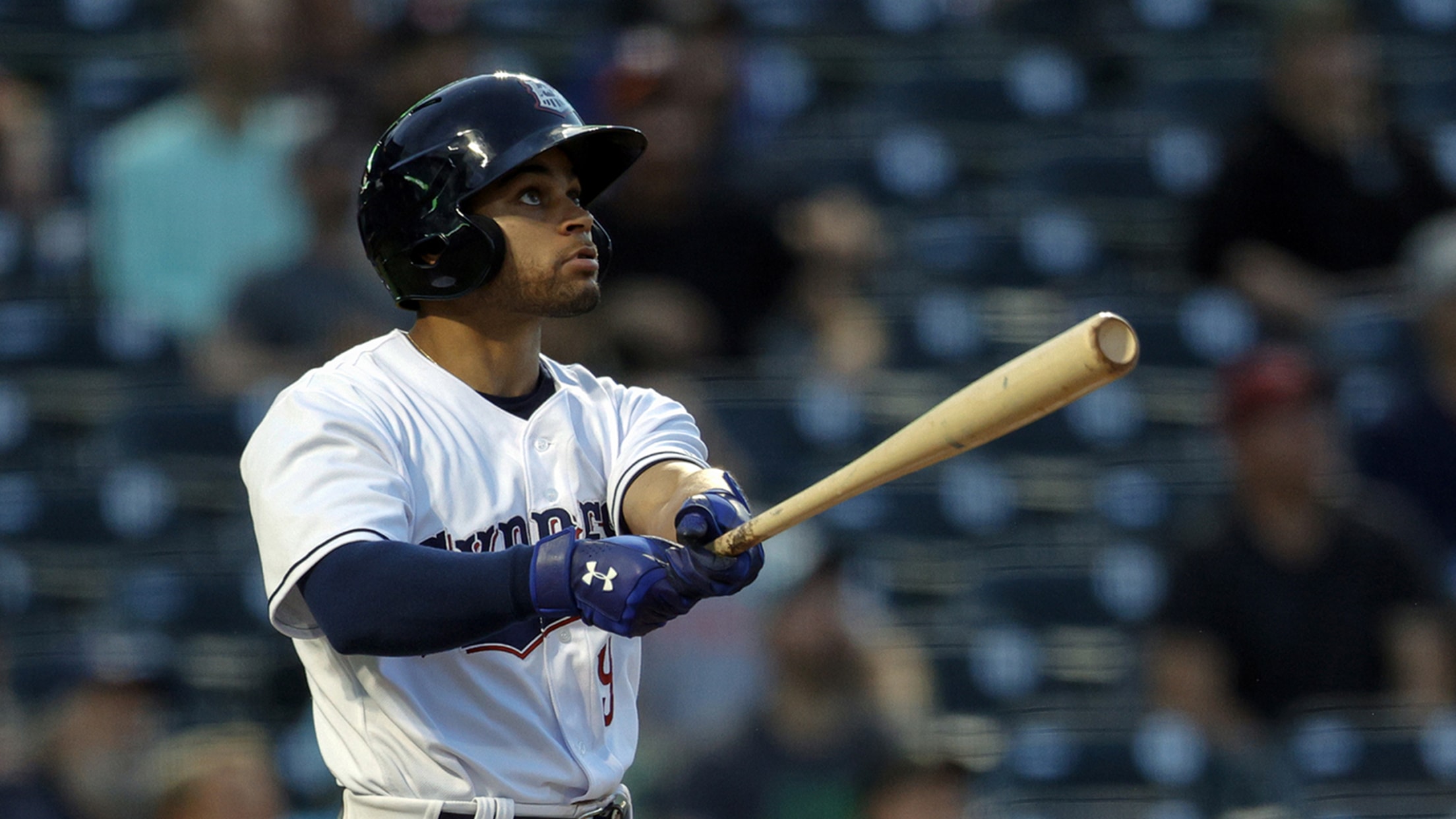 (Eddie Kelly/ProLook)
ROUND ROCK, Texas – The Round Rock Express (63-58) topped the Tacoma Rainiers (73-49) by a final score of 4-3 on Friday night at Dell Diamond, improving to 2-0 in the Triple-A Final Stretch. CF Jason Martin contributed two of the E-Train's four runs as he finished 2-3 with two
ROUND ROCK, Texas – The Round Rock Express (63-58) topped the Tacoma Rainiers (73-49) by a final score of 4-3 on Friday night at Dell Diamond, improving to 2-0 in the Triple-A Final Stretch. CF Jason Martin contributed two of the E-Train's four runs as he finished 2-3 with two runs scored, including a home run.
Round Rock RHP Luis Ortiz (2-2, 4.83) came out with the win after one relief inning that saw one run on two hits. The loss went to Tacoma starter RHP Ryan Weber (4-2, 3.64), who pitched 7.0 innings while allowing four runs, three earned, on seven hits with a total of seven strikeouts.
Martin went yard in Round Rock's first at-bat of the night as his hit flew onto the center field shed for a 1-0 lead. The Rainiers quickly tied the game at one apiece in the top of the second when 3B Kevin Padlo knocked a leadoff single, advanced to third on a wild pitch and Jos**é* *Godoy* single, then scored on a sacrifice fly from *RF Marcus Wilson**.
The 1-1 tie held until the sixth inning as Tacoma LF Jos**é Marmolejos** launched the night's second shed bomb to give the visitors a slim 2-1 advantage.
Round Rock responded with a plus one in the bottom of the frame when Martin hit a single and was followed by a ground rule double from 3B Josh Jung. With two in scoring position, DH John Hicks hit into a groundout, which sent Martin home, before C Yohel Pozo doubled to score Jung.
In the seventh inning of his Triple-A debut, Express SS Davis Wendzel was hit by a pitch before moving to second on a Carl Chester fielder's choice. The shortstop crossed home plate thanks to a Martin force out for a 4-2 E-Train lead.
With Round Rock RHP Buck Farmer on to pitch the top of the ninth, Godoy recorded a leadoff single before advancing to second on defensive indifference with two outs recorded. On a CF Luis Liberato single, Godoy scored to bring the Rainiers within 4-3, but Farmer struck SS Donovan Walton out to end the contest and earn the save.
The two continue their five-game set at Dell Diamond on Saturday night. Express RHP Kohei Arihara (0-0, 0.00) looks to make the start against Rainiers RHP Darren McCaughan (5-4, 4.47). First pitch is set for 7:05 p.m.
For more information about the Express, visit RRExpress.com or call (512) 255-2255. Subscribe to the E-Train email newsletter and keep up with the Express on Facebook, Instagram and Twitter!