We can't wait to welcome you back to Frawley Stadium! Below are some of the most frequently asked questions about what to expect during the 2021 season. We will continue to work with state and local officials to ensure that everyone who visits the ballpark this summer feels safe!
Q: Are safety protocols going to be in place?
A: Yes. The safety of our fans is our utmost concern. Sanitizing will occur regularly before, during, and after each home game. Face masks and social distancing will all be required and enforced at all times.
Q: Will social distancing be enforced inside the stadium?
A: Yes. The Wilmington Blue Rocks will be adopting a pod seating (seats of 2,3,4) that will comply with social distancing guidelines. Social distancing will also be strictly enforced in all parts of the stadium, including on the concourse, concession lines, team store, and restrooms.
Q: Why are you seating fans in pods?
A: We are utilizing pod seating to maximize space while ensuring safe and proper social distancing.
Q: Will fans be required to wear face masks?
A: Yes. All guests ages two and older will be required to wear a face mask upon entry, while sitting in their seats and during movement throughout the stadium. Fans may remove their face masks ONLY when they are eating or drinking in their seats.
Q: Will Blue Rocks staff be wearing face masks?
A: Yes. To ensure the safety of everyone, all Blue Rocks staff will be wearing face masks.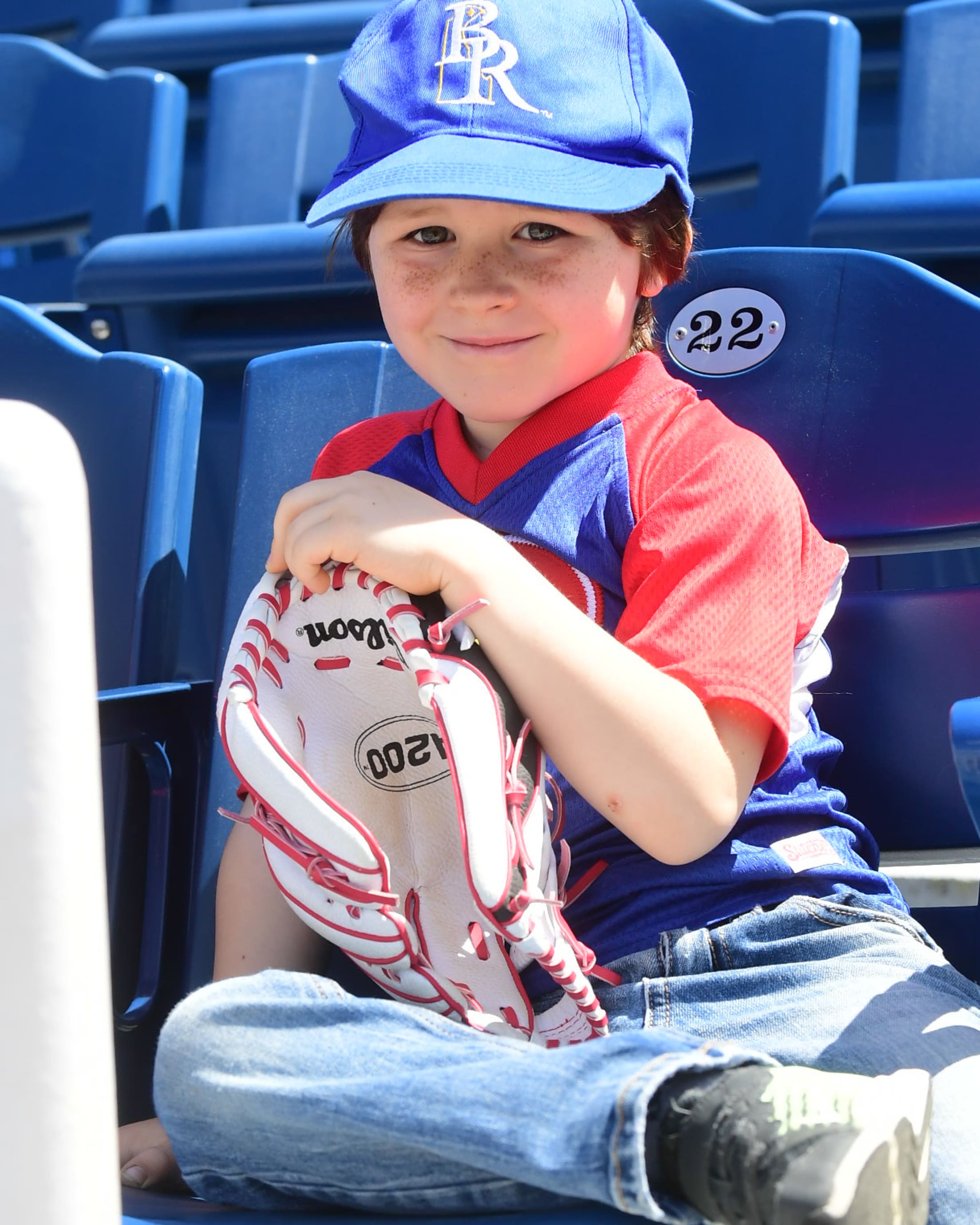 Q: Are there diaper changing areas in the stadium?
A: Yes. Changing areas can be found in the first and third base concourse restrooms, as well as in both restrooms located at the Chickie's and Pete's location in right field.
Q: Will bags be allowed inside the ballpark in 2021?
A: The only bags allowed into the Frawley Stadium in 2021 will be medical or diaper bags. All bags will be checked upon entry.
Q: Is outside food and beverage (or beverage carriers - coolers, lunch boxes, thermoses, etc.) allowed inside the stadium?
A: Due to ongoing security concerns, as well as the COVID-19 pandemic, no outside food and beverage (or carriers) will be permitted inside Frawley Stadium. Fans will still be permitted to bring one (1) unopened bottle of water with them.
Q: Is there a Customer Service Center inside the stadium?
A: Yes. It is located on the main concourse, directly across from The Quarry Team Store. Fans can stop by this area to ask questions, pick up prizes, claim or turn in lost items or make requests.
Q: Will I be able to get player autographs at a game in 2021?
A: Unfortunately we anticipate all access to players will be prohibited to ensure everyone's health & safety.
Q: I purchased single-game tickets last year. What should I do?
A: Don't worry! Your tickets will be honored this year. E-mail Nat Giblin at [email protected]
Q: When will tickets go on sale this year?
A: Single-game tickets will be released month by month. Tickets will be available at 10am on each month's On-Sale Date.
Q: I don't think I am comfortable attending a Blue Rocks game this year. Can I move my tickets to 2022?
A: Yes. If you are not ready to attend a Blue Rocks game in 2021, you may defer your tickets into 2022. Please contact Nat Giblin at [email protected]
Q: What is the rain policy?
A: You can view the rain policy HERE.
| Game Month | On-Sale Date |
| --- | --- |
| May | April 19 |
| June | May 17 |
| July | June 14 |
| August | July 19 |
| September | August 16 |
Q: I am a season ticket holder. Will I get my same seats?
A: Due to the COVID-19 pandemic, we will be forced to adopt a socially distant seating model. We will make our best attempt to keep everyone in their normal seats whenever possible.
Q: Will season ticket holders still be receiving ticket books?
Unfortunately we will not be printing season ticket books for 2021. Due to COVID-19, we are encouraging all fans to print their tickets at home or download them onto a smartphone. If you have any concerns please contact Nat Giblin at [email protected]
Q: I am a group leader who purchased group tickets, picnic tickets, or rented a suite for at least one game in 2020. What are my options for 2021?
A: Please contact Vince Bulik at [email protected] to learn more about your options for 2021.
Q: Will there be fireworks, promotions, and giveaways for the upcoming season?
A: Yes! You can view the 2021 promotional schedule here!
Q: Will concessions be open during games this season?
A: Yes. There are two main concession stands (and limited food & beverage portables) throughout the concourse. Some of your favorite brands are available such as Chickie's & Pete's, The Greene Turtle, Grotto Pizza, Dippin Dots & more!
Q: What are the hours for The Quarry Team Store and Box Office?
A: The Quarry Team Store is open 24/7 HERE. In-person hours of operation for both the Box Office and The Quarry Team Store are:
| Box Office | Non-Game Day Hours of Operation |
| --- | --- |
| Monday - Friday | 10:00 am - 4:30 pm |
| Saturday & Sunday | Closed |
| Box Office | Game Day Hours of Operation |
| --- | --- |
| Tuesday - Friday | 9:00 am - The End of the Game |
| Saturday | 10:00 am - The End of the Game |
| Sunday | 9:00 am - The End of the Game |
| The Quarry Team Store | Non-Game Day Hours of Operation |
| --- | --- |
| Monday-Friday | 10:00 am - 4:30 pm |
| Saturday & Sunday | Closed |
| The Quarry Team Store | Game Day Hours of Operation |
| --- | --- |
| Tuesday-Friday | 10:00 am - The End of the Game |
| Saturday | 10:00 am - 3:00 pm; 5:00 pm - The End of the Game |
| Sunday | 10:00 am - The End of the Game |