GAME #114: Winning Streak Snapped, Jackets Fall 7-6 In Home Finale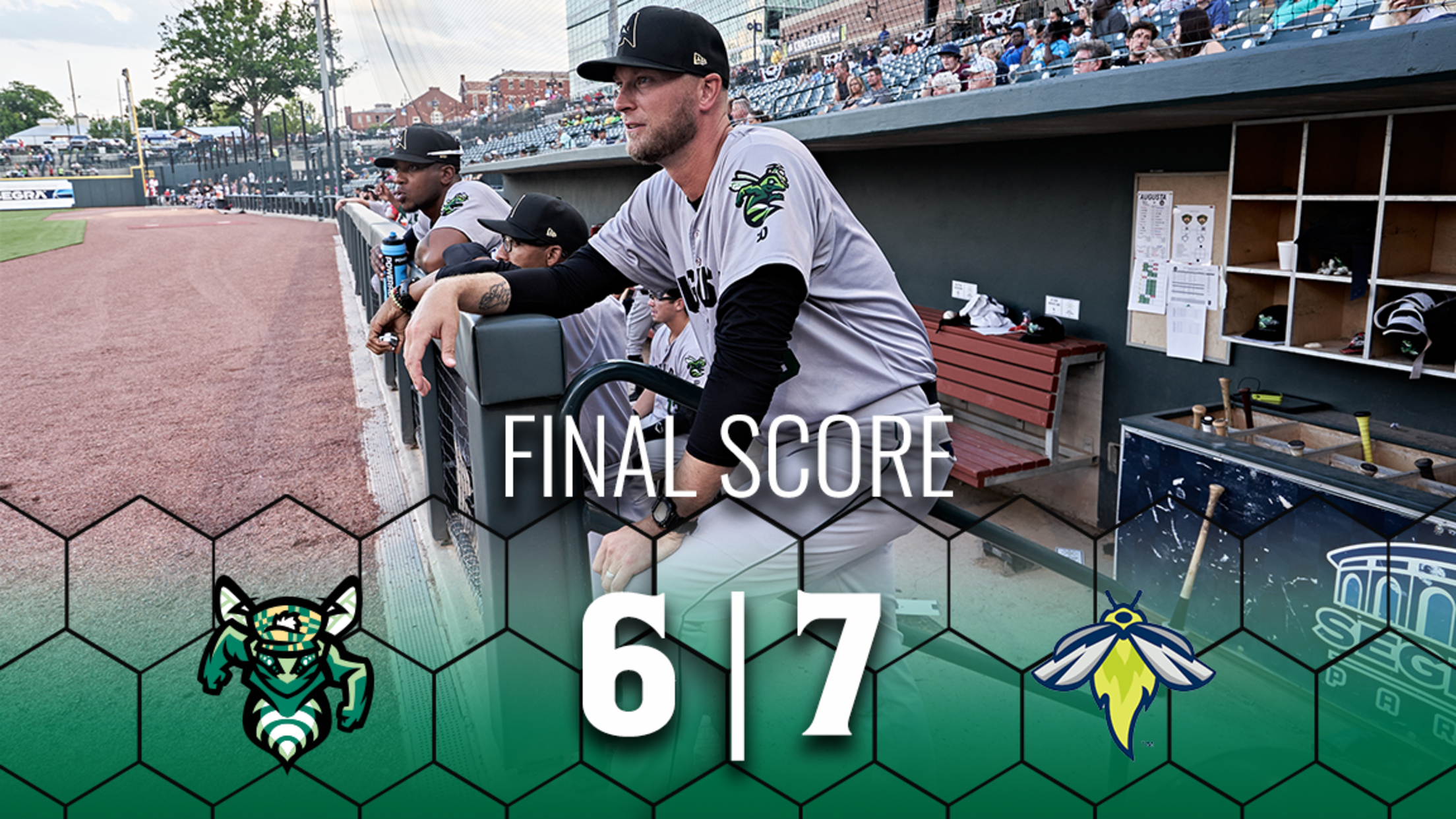 North Augusta, SC - The GreenJackets scored four runs in the first inning despite not collecting a hit. But the Columbia Fireflies (Kansas City Royals) offense was too much on Sunday night. and they hung on 7-6 The loss for the Jackets snaps their seven-game winning streak. The win snaps
North Augusta, SC - The GreenJackets scored four runs in the first inning despite not collecting a hit. But the Columbia Fireflies (Kansas City Royals) offense was too much on Sunday night. and they hung on 7-6 The loss for the Jackets snaps their seven-game winning streak. The win snaps Columbia's 11-game losing streak.
The Jackets were outhit 13-6. They scored four runs in the first inning thanks to five walks and a hit batsman. The GreenJackets end the year 37-23 at SRP Park and will finish the year with six games against the Myrtle Beach Pelicans (Chicago Cubs) starting on Tuesday.
Columbia scored two runs in the first inning to make it 2-0. A Darryl Collins sacrifice fly and a wild pitch allowed Columbia to take the early lead. The GreenJackets scored four runs on five walks in the bottom of the first inning.
With Augusta leading 4-2, Columbia came back for two runs in the second inning on a Jean Ramirez single and a Peyton Wilson sacrifice fly. An error gave Columbia a 5-4 lead in the third inning but Christian Robinson singled home Landon Stephens in the bottom of the third and we were tied up again.
Columbia took the lead for good with an RBI single from Darryl Collins in the fourth. They added one more on Enrique Valdez homer. It was 7-5 Columbia heading to the sixth.
The GreenJackets scored once in the 9th to make it 7-6 on a Cal Conley sacrifice fly. But they left the bases loaded to end the game.
NOTES:
Dylan Spain threw a scoreless ninth inning. He extended his scoreless inning streak to 11.2 innings to start his career.
Christian Robinson extended his hitting streak to five games. He went 2-for-3.
Cade Bunnell walked twice. He leads the Low-A East League with 88 walks.
To stay up to date on all things GreenJackets this offseason follow us on social media: Facebook, Instagram and Twitterand sign up for the 'Jackets Buzz e-newsletter today by visiting https://bit.ly/AGJBuzz.
About SRP Park/Augusta GreenJackets
2022 Augusta GreenJackets season seat memberships are on sale now. To learn more about the benefits and to get in on the 2022 action, visit www.gjmembers.com or call (803) 349-WINS (9467).
The Low-A East schedule is subject to change. It is the Low-A East and Major League Baseball's commitment to protecting the health and safety of players, club employees, and fans.
SRP Park is the anchor piece of Riverside Village, a live, work, "playball" development which includes apartment living, retail, restaurants, class "A" office space, and a Crowne Plaza Hotel and Conference Center. To learn more about SRP Park and hosting events and availability, visit www.thesrppark.com.
-GreenJackets -