Ballpark BrewBash craft beer festival returns to Sahlen Field, September 3
Tickets on sale now for WNY's finest craft beer festival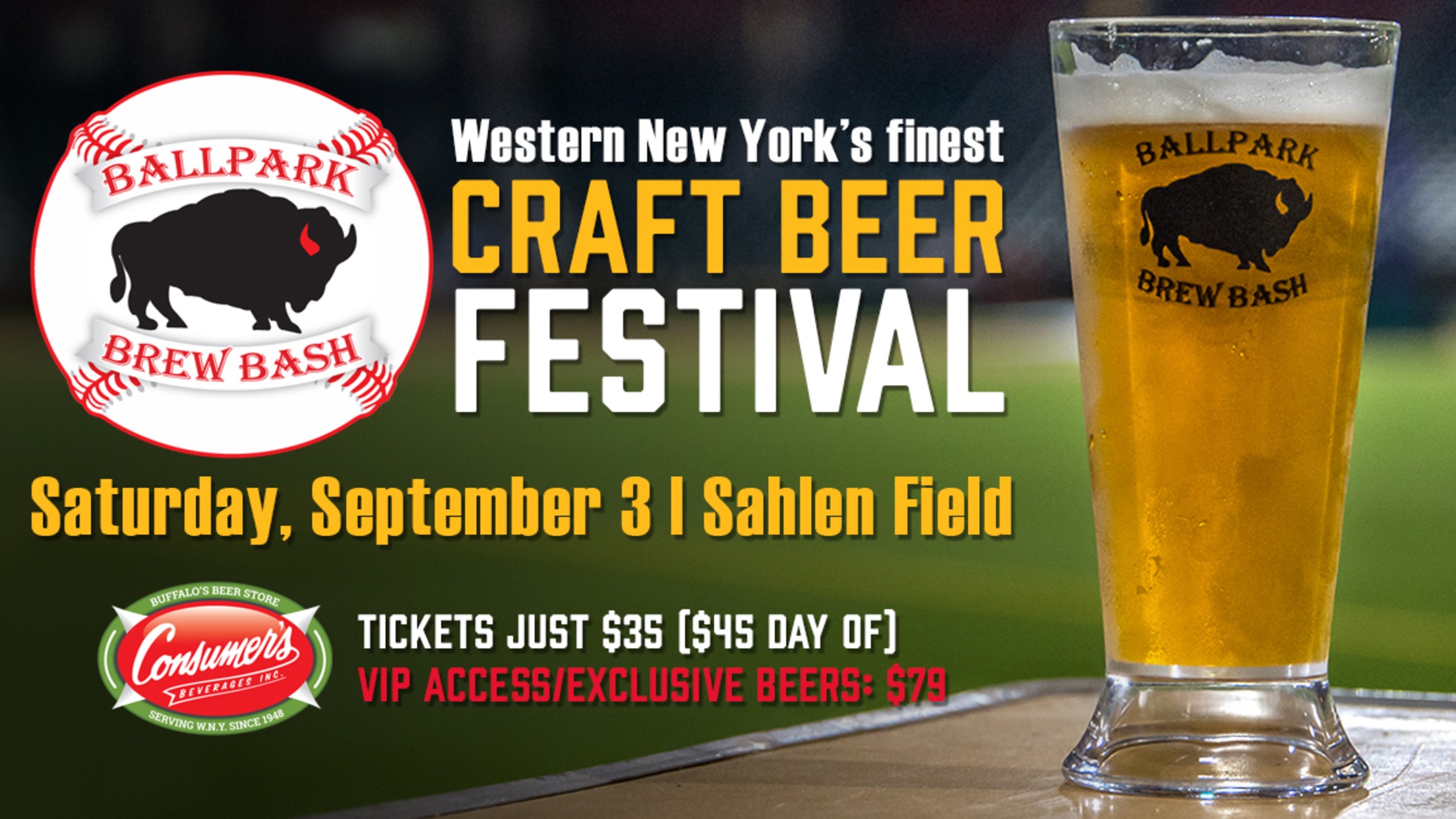 PURCHASE MY BREWBASH TICKETS Get ready for the return of Western New York's finist craft beer festival! After three years, the Bisons and Consumer's Beverages are excited to bring back to Sahlen Field the Ballpark BrewBash, Saturday, September 3 from 4-7 p.m. The Ballpark BrewBash represents the most impressive collection
Get ready for the return of Western New York's finist craft beer festival!
After three years, the Bisons and Consumer's Beverages are excited to bring back to Sahlen Field the Ballpark BrewBash, Saturday, September 3 from 4-7 p.m.
The Ballpark BrewBash represents the most impressive collection of craft breweries under one "roof" on a single day, with over 150 selections from more than 50 breweries from WNY and around the world. The ballpark offers a superb venue to host the beer festival with a great view of the city, plenty of space to move (including around the field's warning track), sit, relax and so much more. There will also be food offerings, a live DJ and more available while you enjoy the great craft beers.
Tickets are on sale now by clicking this link or by visiting any of the 17 WNY-area Consumer's Beverages. General admission is just $35 ($45 day of) and inclues 20, three-ounce samples and a commemorative sample cup. There are also a LIMITED NUMBER OF VIP TICKETS for only $79 each that includes early entry into the festival at 3:00 p.m. and access to the Consumer's Pub at the Park restaurant inside the ballpark that will have a complimentary buffet and some of the hardest-to-find and most unique craft beer flavors we could find.
So, get to the ballpark on September 3 and join us as we celebrate WNY's craft beer culture!
For more information, fans can visit BallparkBrewBash.com.