Blue Jays announce return to Rogers Centre, July 30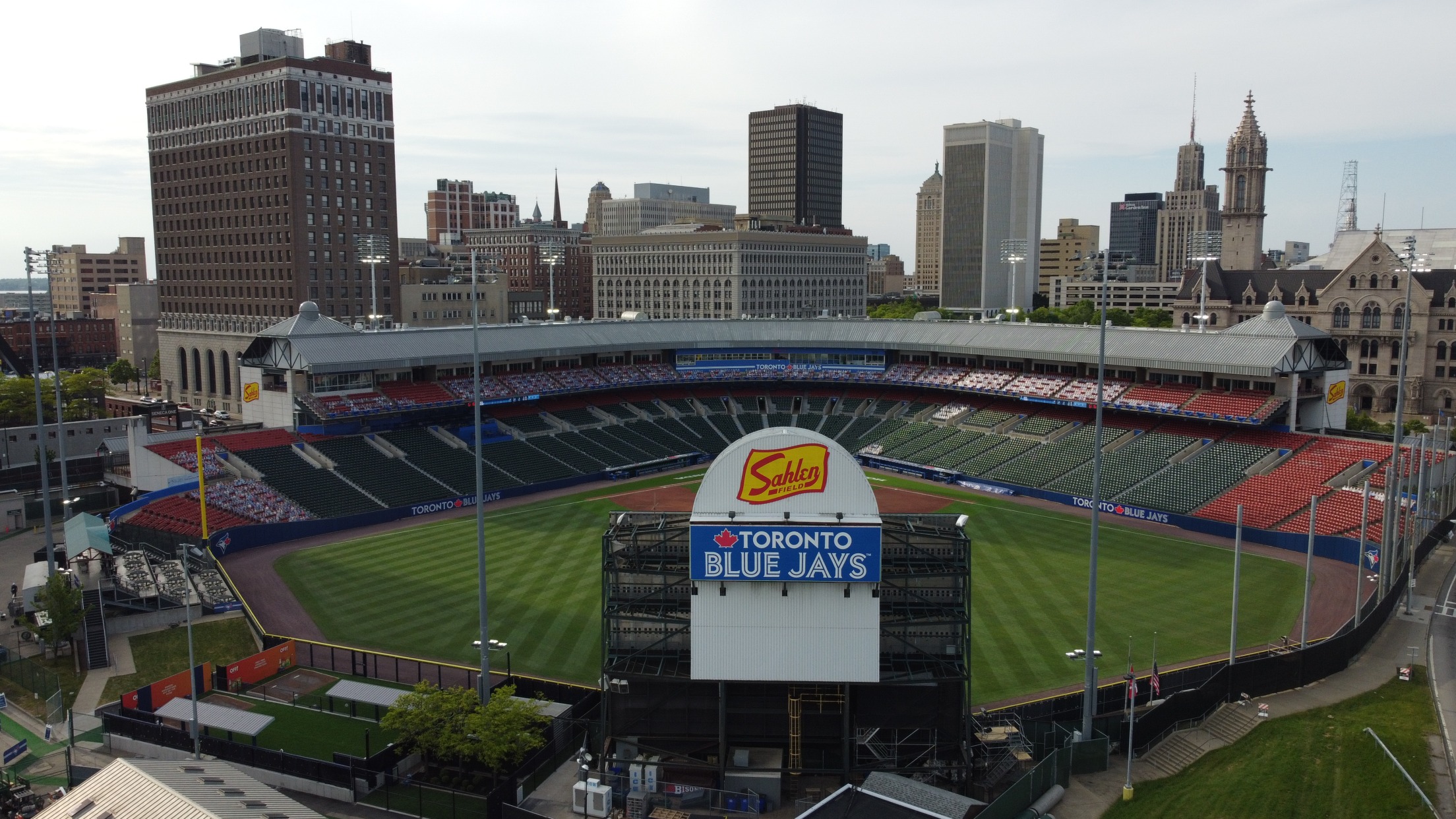 The Toronto Blue Jays today announced that they will return to Canada to play their home games beginning on July 30. The club was granted a National Interest Exemption by the federal government that allows Major League Baseball games to be played at Rogers Centre, with robust health and safety
The Toronto Blue Jays today announced that they will return to Canada to play their home games beginning on July 30. The club was granted a National Interest Exemption by the federal government that allows Major League Baseball games to be played at Rogers Centre, with robust health and safety protocols in place.
in a press release, the Blue Jays thanked Canadians for their unprecedented public health efforts and support for the team and acknowledged Blue Jays staff and players for their tireless efforts and dedication during a franchise-defining chapter of team history, and whose resilience never wavered through immense challenges and times of uncertainty.
The Blue Jays also said "Partnership was required across all three levels of government and public health to bring the Blue Jays back to Rogers Centre. The organization extends its sincerest thanks to Dr. de Villa and Dr. Dubey at Toronto Public Health, Mayor Tory, and the City of Toronto; Dr. Moore and Dr. Warshafsky at the Ontario Ministry of Health, Minister MacLeod, Premier Ford, and the Province of Ontario; and Dr. Njoo at the Public Health Agency of Canada, the Ministry of Health, the Ministry of Immigration, and the Government of Canada."
The Blue Jays also said they were deeply grateful to Bob and Mindy Rich and the Buffalo Bisons organization; the City of Buffalo, Erie County, and New York State officials; and Buffalo-area fans for their support in making Sahlen Field feel like a true home crowd.
Following the announcement, the Bisons organization released the following statement:
"The Buffalo Bisons are extremely happy for the Blue Jays organization, the City of Toronto and their great fans with the news that they'll soon be able to reunite at the Rogers Centre in Canada. We're proud to have been able to support our Major League partner over the last two years and are especially thankful for how our amazing fans in Buffalo and throughout Western New York have welcomed the Blue Jays and cheered for them as their hometown team this summer.
This news is also a tremendous step in our region's return from the pandemic and we very much look forward to the ability to reconnect soon with our great fans from Southern Ontario. We're excited to be able to support the Blue Jays for their last six games at Sahlen Field and for the return of Bisons baseball to Buffalo later this season."
More information on when the Bisons will return to Buffalo is to be announced.