Pitch, Hit & Run set for Saturday, Sept. 18 at Johnnie B. Wiley Sports Pavilion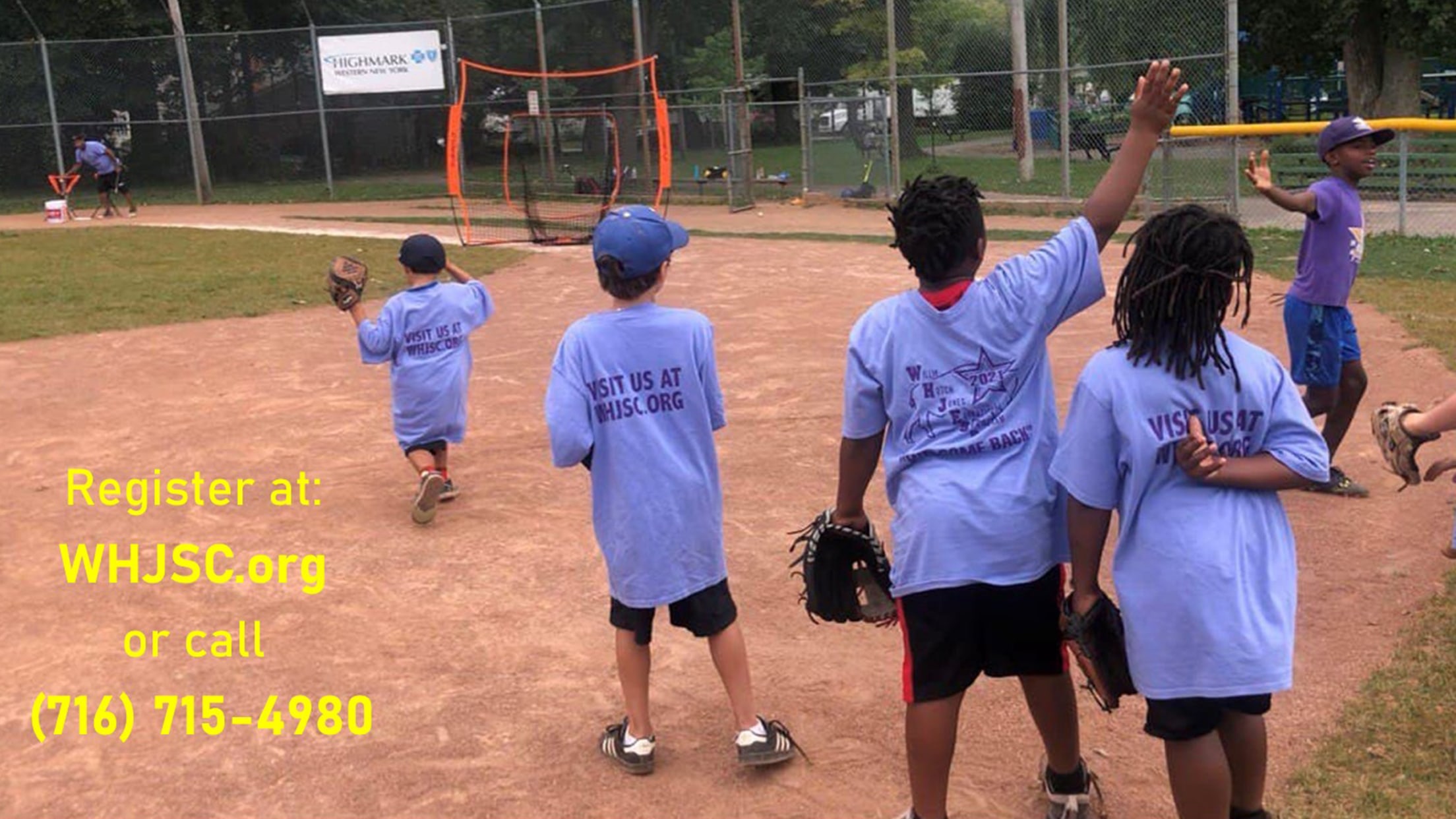 The Willie Hutch Jones Educational and Sports Program will hold a Pitch Hit & Run competition for baseball and softball players aged 7 to 14 years old on Saturday, September 18 (9:30-11:30 a.m.) at the Johnnie B. Wiley Sports Pavilion at the corner of Jefferson and Best St. PARTICIPATION IS
The Willie Hutch Jones Educational and Sports Program will hold a Pitch Hit & Run competition for baseball and softball players aged 7 to 14 years old on Saturday, September 18 (9:30-11:30 a.m.) at the Johnnie B. Wiley Sports Pavilion at the corner of Jefferson and Best St.
PARTICIPATION IS FREE and parents/kid are encouraged to register at WHJSC.org or by calling (716) 715-4980. All participants will receive lunch and a voucher for one FREE ticket to the Bisons game against the Lehigh Valley IronPigs on Saturday, September 25 (1:05 p.m.). That game will also feature postgame Kids Run the Bases.
First, second, and third-place winners will be awarded prizes in all age groups (7 to 9, 10 to 12, 13 to 15). Kids will be asked to:
* Make throws from 35' (softball) or 45' (baseball) to a fixed target, and receive points each time the target is hit.
* Hitting a baseball or softball off of a tee, measuring distance and accuracy.
* Running 120 ft (second base to home) and be timed.
Come out and meet new friends, compete, and have fun!!
About Willie Hutch Jones Educational and Sports Program
For 38 years, the Willie Hutch Jones Educational and Sports Program has provided free year-round programming to under-resourced communities and students in WNY to provide strong influences and mentorship, reduce delinquency, build esteem, and offer resources, training, and fundamental skills for positive growth.