Fireflies Announce 2023 Theme Nights
Segra Park set to host numerous fun promotional nights this season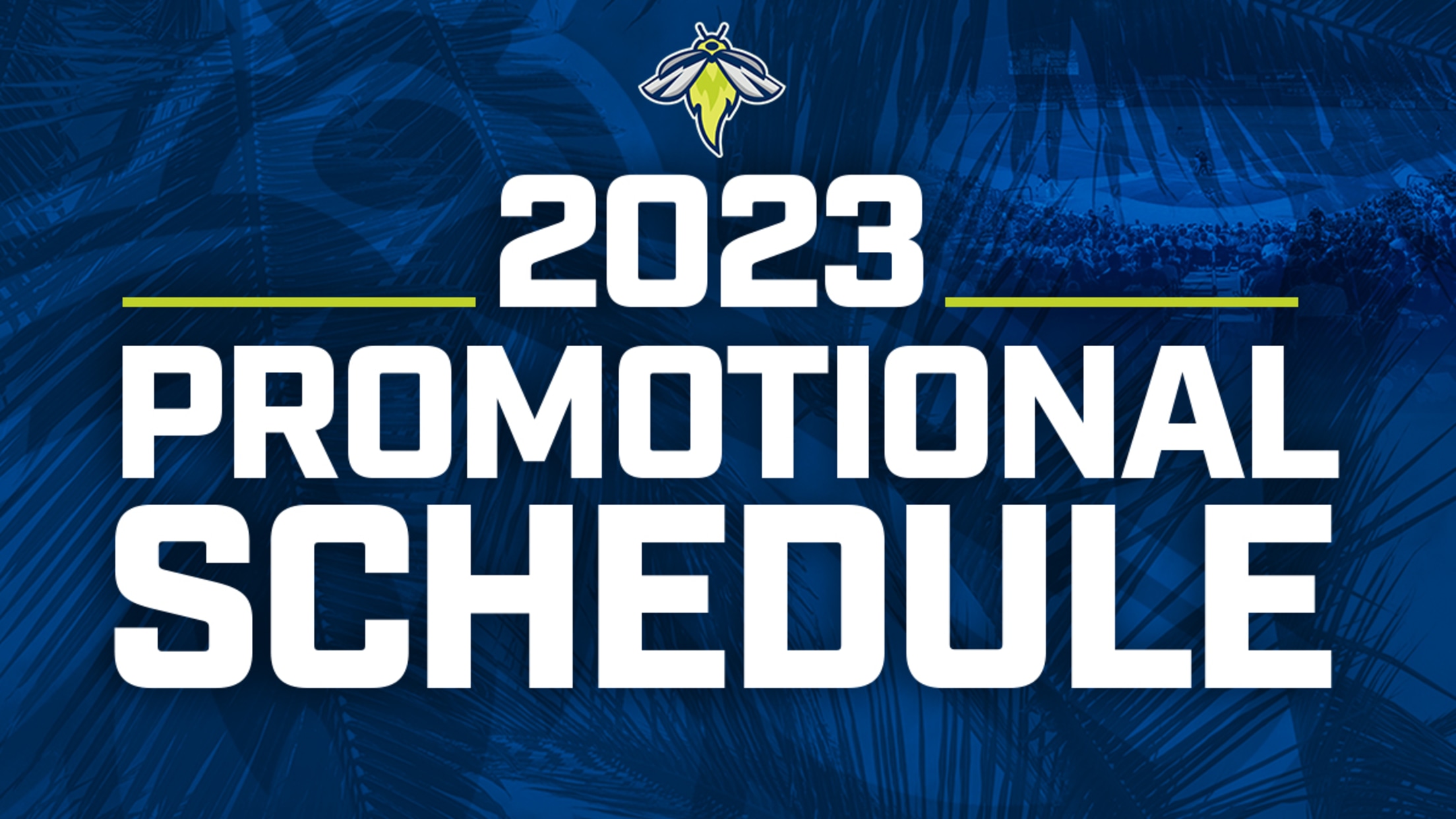 COLUMBIA, SC – The Columbia Fireflies today announced their theme night schedule for the 2023 baseball season, which begins Thursday, April 6 at Segra Park vs the Augusta GreenJackets at 7:05 pm. Baseball season starts off with a golf themed outing, The Back Nine at Segra Park on Friday, April
COLUMBIA, SC – The Columbia Fireflies today announced their theme night schedule for the 2023 baseball season, which begins Thursday, April 6 at Segra Park vs the Augusta GreenJackets at 7:05 pm.
Baseball season starts off with a golf themed outing, The Back Nine at Segra Park on Friday, April 7. Fans of the Masters tournament can watch golf in the morning and then come out to Segra Park at the turn to see the Fireflies and GreenJackets face off at 7:05 pm.
But that's just where the fun begins. The Fireflies are bringing a fresh promotional slate with some incredible acts, like the return of the nationally acclaimed Human Cannonball, who is coming to Columbia Thursday, May 4 thanks to Columbia College. The fun continues when the Fireflies host Dino Weekend featuring Ed's Dinosaurs Saturday, July 15 to bring interactive, roaring fun to the ballpark. The Fireflies will also host their annual Grateful Dead Night Friday, September 1, which will feature a t-shirt giveaway, a live drum circle and a tribute band at the ballpark.
"Segra Park was built to be a place where every single member of our community can gather together to have fun, and we have designed our promotional calendar to reflect our community and fanbase," said Ashlie DeCarlo, the Director of Marketing for the Fireflies. "Our 2023 promotional calendar includes a variety of theme nights and promotions, ranging from cultural celebrations to family-centric interactive nights, and we are excited to continue to make memories with fans at the ballpark that will last a lifetime."
The Fireflies are also bringing back some incredible community nights. May 26-28, Segra Park will play host to Copa de la Diversión Weekend, presented by Southern Recipe Small Batch. The weekend celebrates baseballs, and the Midlands, multi-cultural LatinX community and will include a giveaway and fireworks show thanks to Southern Recipe Small Batch. 2023 will see the return of Negro League Celebration Weekend from June 23-25. Segra Park will also host Pride Night June 8. Each year the Fireflies welcome local LGBTQIA+ organizations to the ballpark to help promote an inclusive atmosphere that is truly Fun-for-All.
Fans will also see the return of some top pop culture theme nights this season, including Star Wars Night presented by Blanchard Machinery on Saturday, May 6 that will include a special Mandalorian game-worn jersey auction and a celebratory fireworks show following the game. SpongeBob SquarePants and his buddy Patrick are coming to Segra Park Saturday, July 1 for Nickelodeon SpongeBob SquarePants Night. Join your favorite underseas characters in time for Independence Day weekend. Nickelodeon will also be back later in the season for PAW Patrol Night Saturday, August 12. Skye and Rubble will make a guest appearance as the PAW Patrol gang comes back to Segra Park for a second consecutive year. If that weren't enough, Marvel's Defenders of the Diamond Night is back at Segra Park Saturday, July 29. Watch the Fireflies light the path towards justice as they take the field in their alternate Marvel identity cap and logo, wearing specialty jerseys that will be auctioned off during the game as they defend Segra Park against the Carolina Mudcats before a fireworks show to close out the night.
Finally, the fan-favorite Princess Knight will be back at Segra Park, where fans can meet their favorite princesses during the game. The Fireflies will also introduce Margaritaville Night this year with a Hawaiian Shirt giveaway for the first 1,000 fans through the gates on Friday, April 21.
A full list of 2023 theme nights is below:
April
April 7 - The Back Nine at Segra Park
April 20 – Karaoke Night
April 21 – Margaritaville Night
April 22 – Princess Knight presented by Founders FCU
May
May 4 – The Human Cannonball presented by Columbia College
May 6 – Star Wars Night presented by Blanchard Machinery
May 26-28 Copa De La Diversión Weekend Presented by Southern Recipe Small Batch
June
June 8 – Pride Night
June 10 – Wands & Wizards Night
June 23-25 - Negro League Celebration Weekend
July
July 1 - Nickelodeon Spongebob SquarePants Night Featuring Spongebob & Patrick
July 3 – Independence Day Celebration
July 15 – Dino Weekend featuring Ed's Dinosaurs
July 29 – Marvel's Defenders of the Diamond Night
August
August 10 – Area 51 Night
August 12 – Nickelodeon PAW Patrol Night featuring Skye & Rubble
August 17 – Country Night
August 19 – Faith & Family Night featuring the ZOOperstars!
September
September 1 – Grateful Dead Night
September 2 – Retro Video Game Night
More information about the 2023 promotional calendar, including all giveaways and daily promotions will be released in the coming weeks. Fans should make sure to stay tuned in to Fireflies social media channels to not miss the exciting upcoming announcements.
Opening Night for the Fireflies 2022 campaign is slated for Thursday, April 6 vs the Augusta GreenJackets at 7:05 pm. Season Ticket Memberships and Group Ticket Packages for the 2023 season are on sale now and can be booked by visiting ColumbiaFireflies.com, by calling the Fireflies Sales team at 803-726-4487 ext 2 or by emailing [email protected]. Individual game tickets for the 2023 season will go on sale in February. For more information on the Fireflies upcoming 2023 season or events happening at Segra Park, visit ColumbiaFireflies.com.