Fireflies Offer New 'Mug Club' Ticket Package
Join the club to maximize your value on Thursday nights at Segra Park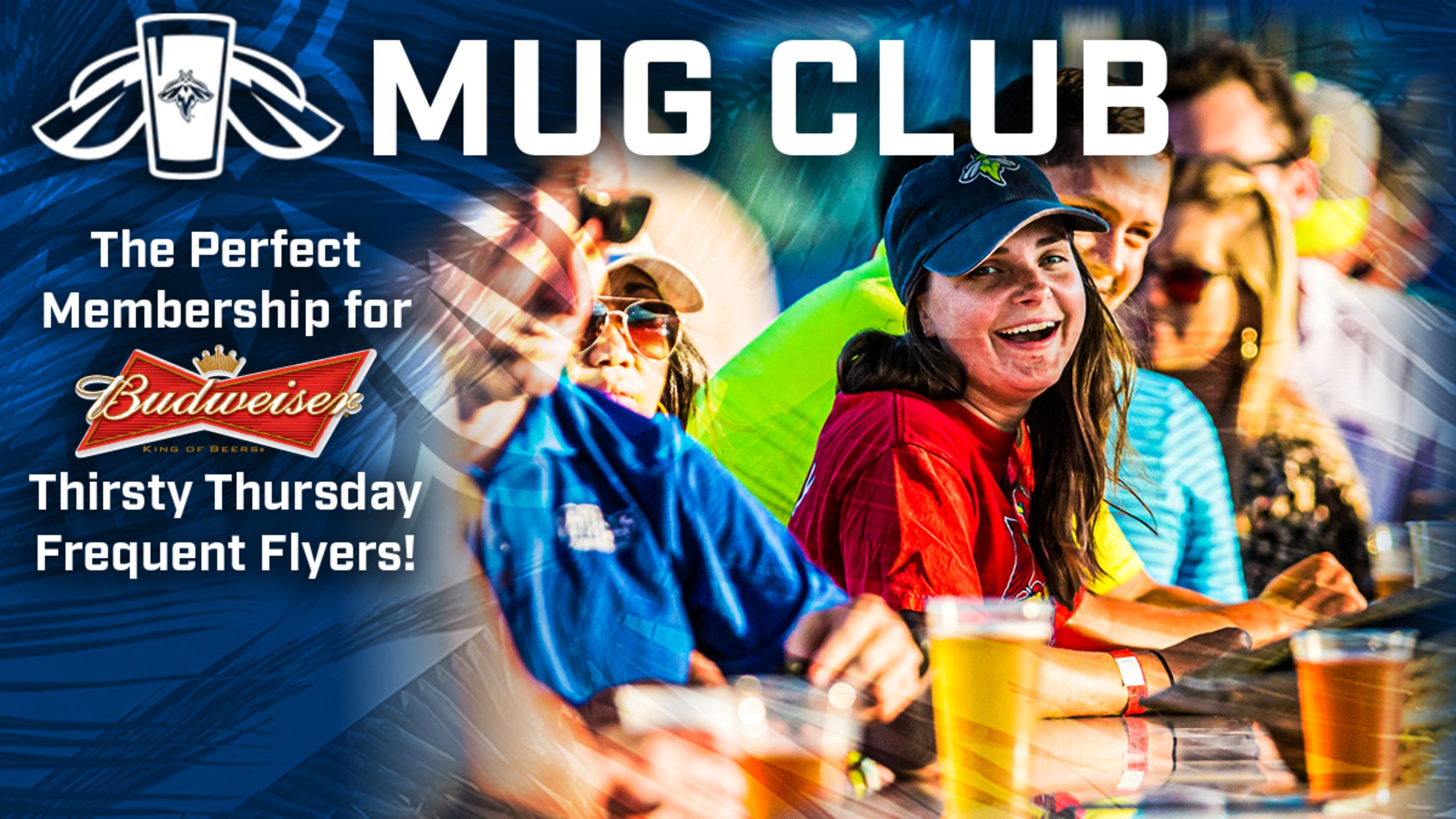 COLUMBIA, SC – The Columbia Fireflies today announced that they are launching a new ticket package for the 2023 baseball season. Fans can join the newly formed Mug Club to reserve their spots at 11 Thirsty Thursday games from April to September. The package is $99 and includes 11 reserved
COLUMBIA, SC – The Columbia Fireflies today announced that they are launching a new ticket package for the 2023 baseball season. Fans can join the newly formed Mug Club to reserve their spots at 11 Thirsty Thursday games from April to September.
The package is $99 and includes 11 reserved or Home Run Porch tickets, one to each scheduled Thursday game at Segra Park during the 2023 season, a voucher for a 20 oz draft beer for each game they attend and an exclusive Fireflies-branded Mug. Fans can cash in on this over $200 value until April 5!
"This is a unique ticket package available for everyone who loves a great drink special," Team President Brad Shank said. "Not only does it guarantee you a great seat each Budweiser Thirsty Thursday, but it will also save each Mug Club member nearly 50% off what they would normally pay for everything included in this fantastic ticket and drink package."
Fans can purchase the ticket package here. If anyone has any additional questions about the Mug Club, they can email the sales team at [email protected] or call at 803-726-4487 ext. 2.
Opening Night for the Fireflies 2022 campaign is slated for Thursday, April 6 vs the Augusta GreenJackets at 7:05 pm. Season Ticket Memberships and Group Ticket Packages for the 2023 season are on sale now and can be booked by visiting ColumbiaFireflies.com, by calling the Fireflies Sales team at 803-726-4487 ext 2 or by emailing [email protected]. Individual game tickets for the 2023 season will go on sale in February. For more information on the Fireflies upcoming 2023 season or events happening at Segra Park, visit ColumbiaFireflies.com.