2023 National Anthem Auditions Coming Soon
Audition in February for a chance to perform at Segra Park this season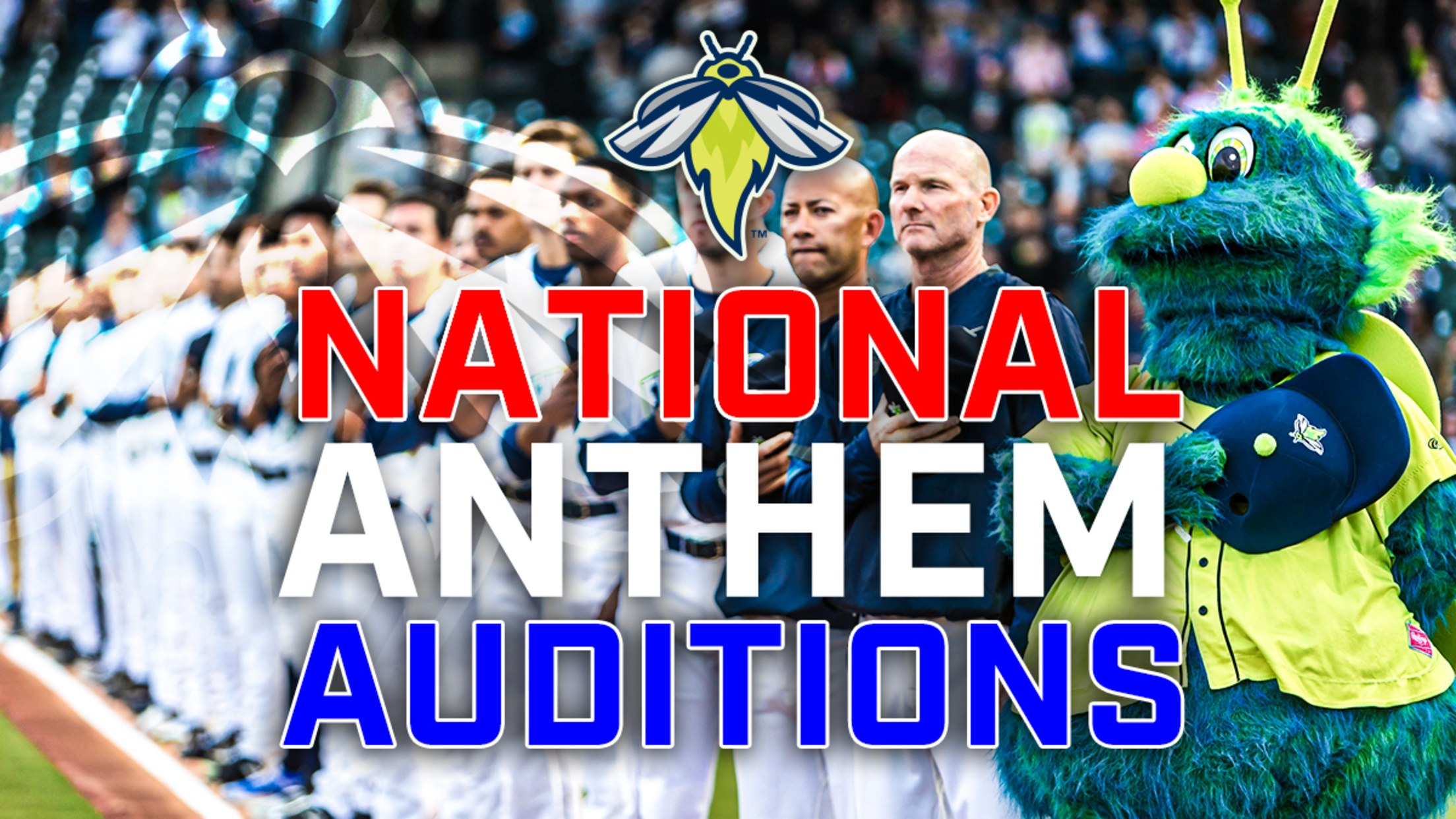 COLUMBIA, SC – The Columbia Fireflies announced today that they are seeking singers and musicians of all ages to perform The Star-Spangled Banner before Fireflies home games this upcoming season. Fans are invited to audition live to be anthem performers on designated days in February. Soloists and groups are both
COLUMBIA, SC – The Columbia Fireflies announced today that they are seeking singers and musicians of all ages to perform The Star-Spangled Banner before Fireflies home games this upcoming season. Fans are invited to audition live to be anthem performers on designated days in February. Soloists and groups are both welcome to audition. Auditions are being held by reservations only.
National Anthem auditions will take place in the Club Lounge at Segra Park Saturday, February 11, Wednesday, February 15 and Thursday, February 16. Those interested in auditioning and learning about specific audition times that are available must call or email John Oliver at 803-888-3007 or [email protected] to set up an audition time. Walk-ups are not welcome; auditions must be scheduled with John in advance. National Anthem auditioners under the age of 18 must be accompanied to auditions by a parent or guardian.
Performance groups of more than 15 people are welcome to perform the National Anthem prior to a Fireflies game, but will see a different audition process. If a band or group larger than 15 people would like to perform, they must contact John Oliver at 803-888-3007 or [email protected] to audition.
The Fireflies will play 66 home games in 2023. Limited performance dates are available throughout the season and not all who audition are guaranteed a scheduled game date. Those who have previously performed the anthem at Segra Park are required to audition again. A Fireflies representative will reach out to those selected to perform in late February, after the conclusion of the audition process. Those who are selected to perform will receive four complimentary tickets to the game for the night of their performance.
Opening Night for the Fireflies 2022 campaign is slated for Thursday, April 6 vs the Augusta GreenJackets at 7:05 pm. For more information on the Fireflies upcoming 2023 season or events happening at Segra Park, visit ColumbiaFireflies.com.