Fireflies Launch New Corporate Perks Program
This free-to-join initiative will send monthly deals to local Midlands' businesses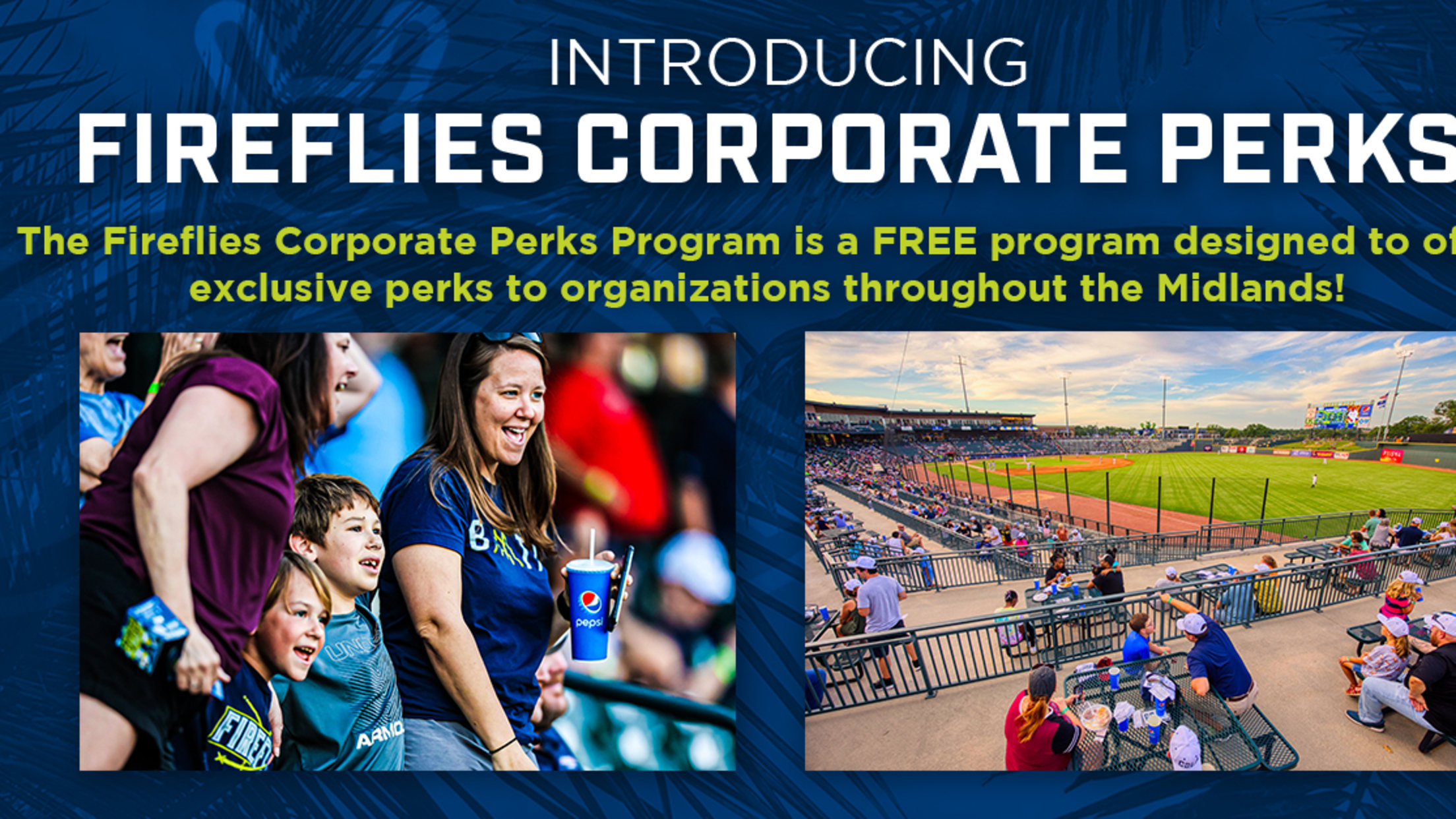 COLUMBIA, SC – The Columbia Fireflies today announced the launch of a new Corporate Perks Program for the 2023 season. The program is free to join and is designed for participating companies and organizations in the Midlands to be able to send out exclusive offers and rewards to their members
COLUMBIA, SC – The Columbia Fireflies today announced the launch of a new Corporate Perks Program for the 2023 season. The program is free to join and is designed for participating companies and organizations in the Midlands to be able to send out exclusive offers and rewards to their members and employees every month of the season.
Not only is this program free to join, but it is also stress-free to stay in. There is no added stress on managers of the program because the Fireflies staff fully manages the workload. Each month, participating companies will get an email with an exclusive offer for a selection of upcoming Fireflies home games. All the company must do is forward the email to their network and their job is done! If any members have questions throughout the season, they will be directed to the company's personally dedicated Fireflies Ticket Representative, who will coordinate everything for the program.
For an organization or company to be eligible for the program they must have a minimum of 75 people in its distribution network of employees, members, customers, etc. Companies that are currently Full or Half-Season Ticket Members or Corporate Partners of the Fireflies are only required to have 50 people in their distribution network. Companies can enroll in the program by filling out the form online here.
Opening Night for the Fireflies 2023 campaign is slated for Thursday, April 6 vs the Augusta GreenJackets at 7:05 pm. Season Ticket Memberships and Group Ticket Packages for the 2023 season are on sale now and can be booked by visiting ColumbiaFireflies.com, by calling the Fireflies Sales team at 803-726-4487 ext 2 or by emailing [email protected]. Individual game tickets for the 2023 season will go on sale in the coming weeks. For more information on the Fireflies upcoming 2023 season or events happening at Segra Park, visit ColumbiaFireflies.com.