Clemson vs College of Charleston Tickets on Sale Tomorrow at 10 am
Ticket Details Announced for the Neutral Site Match Up at Segra Park March 28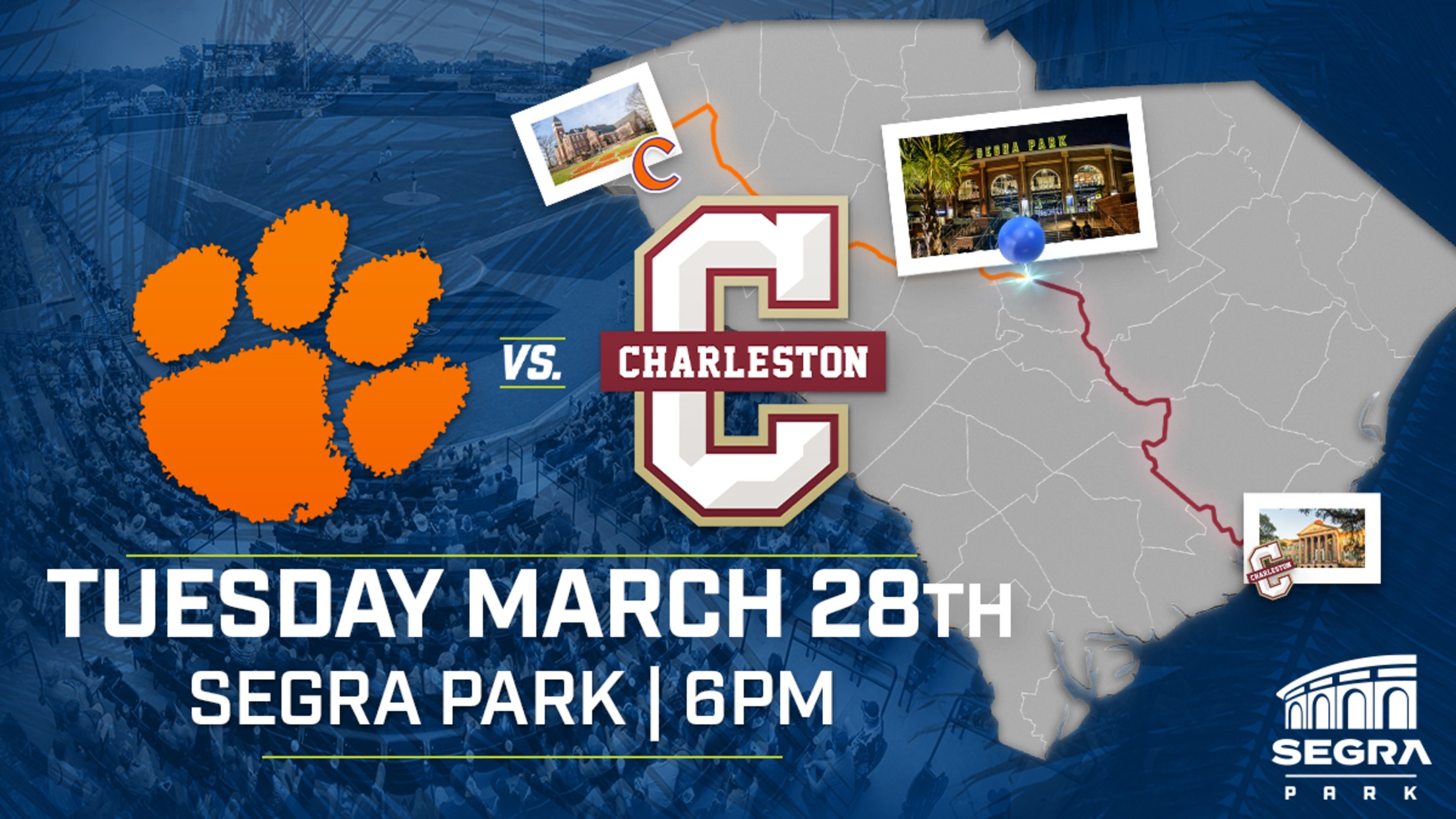 COLUMBIA, SC – The Columbia Fireflies, in conjunction with Clemson University Athletics Department and the College of Charleston Athletic Department, today announced ticket pricing for the neutral site contest between the two school's baseball programs taking place at Segra Park Tuesday, March 28 at 6 pm. Tickets for the match-up
COLUMBIA, SC – The Columbia Fireflies, in conjunction with Clemson University Athletics Department and the College of Charleston Athletic Department, today announced ticket pricing for the neutral site contest between the two school's baseball programs taking place at Segra Park Tuesday, March 28 at 6 pm. Tickets for the match-up go on sale tomorrow at 10 am.
Tickets for the collegiate game will be the same price as tickets for 2023 Fireflies games and will follow the same new pricing model that has been implemented for Fireflies games this upcoming season. The new pricing model rewards fans for buying tickets prior to the day of the game. Fans who buy their tickets early will save money and secure the best seats for the game. Fans who purchase before the day of the game will save $2 per ticket. Day of game pricing will go into effect at 10pm the night the game. Ticket prices start as low as $5 for those who purchase in advance.
Tickets can be purchased online at FirefliesTickets.com, over the phone by calling the Fireflies Box Office at 803-726-4487, or in person at the Fireflies Box Office located at Segra Park.
Individual game tickets for all 2023 Fireflies home games are on sale now and can be purchased online at FirefliesTickets.com. Season Ticket Memberships and Group Ticket Packages for the 2023 season are on sale and can be booked by visiting ColumbiaFireflies.com, by calling the Fireflies Sales team at 803-726-4487 ext 2 or by emailing [email protected]. For more information on the Fireflies upcoming 2023 season or events happening at Segra Park, visit ColumbiaFireflies.com.