Hernandez Quality Start Leads to 4-1 Win
Fireflies starter earns fourth win of his career after six, one-run innings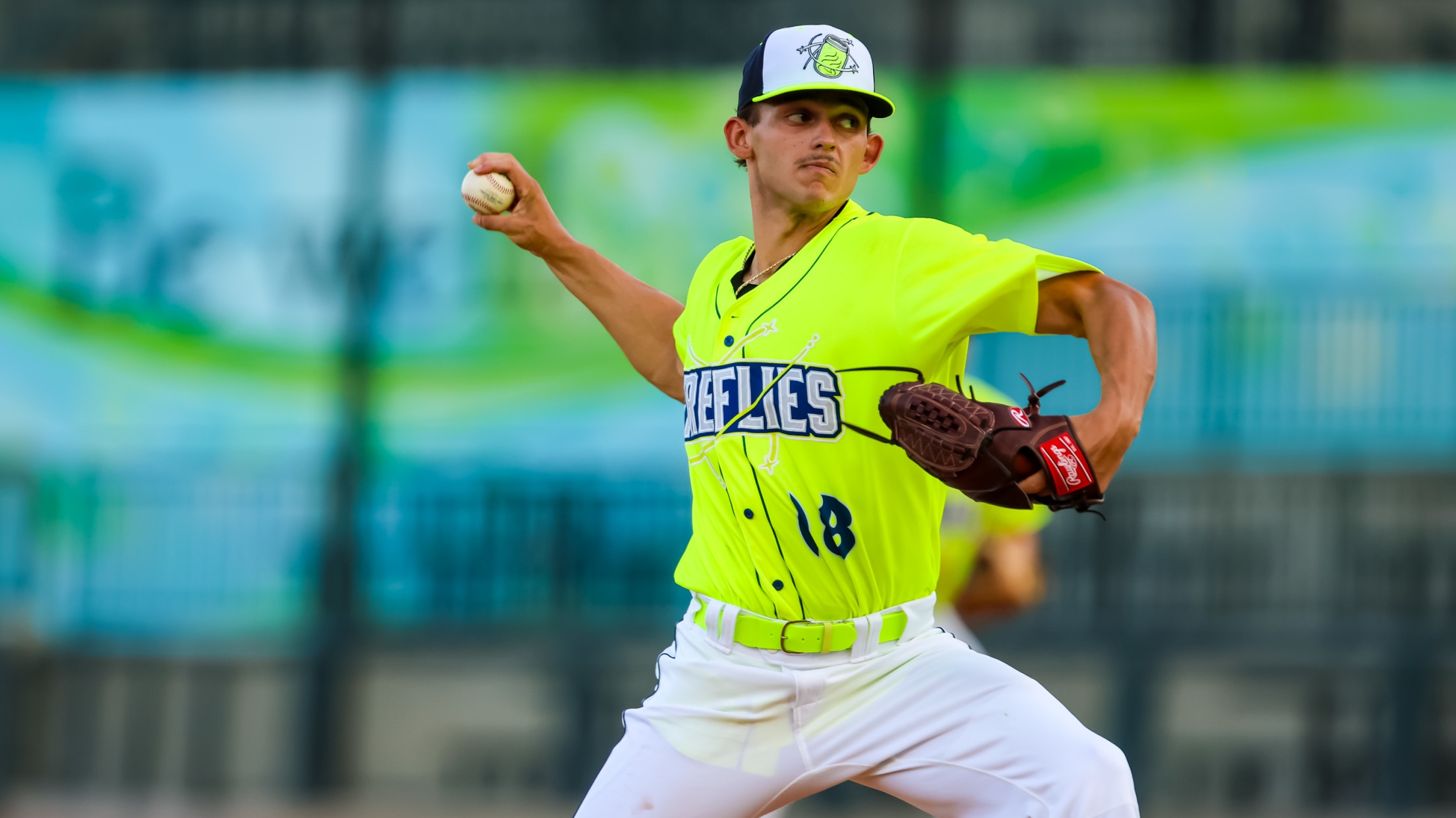 COLUMBIA, SC – The bullpen followed Ben Hernandez's third quality start of the season with three scoreless innings as the Fireflies beat Myrtle Beach 4-1 Thursday night at Pelicans Ballpark. The Fireflies climbed ahead in the top of the fourth. Trevor Werner started the inning by legging out an infield
COLUMBIA, SC – The bullpen followed Ben Hernandez's third quality start of the season with three scoreless innings as the Fireflies beat Myrtle Beach 4-1 Thursday night at Pelicans Ballpark.
The Fireflies climbed ahead in the top of the fourth. Trevor Werner started the inning by legging out an infield single. Then with two outs, Lizandro Rodriguez scored the third baseman from second with a single through the middle. After back-to-back walks, Luis Rujano threw a wild pitch that plated Rodriguez, giving Columbia a 3-1 lead.
Ben Hernandez (W, 2-3) turned in one of his best starts of his career. He spun his third quality start of the season, working six innings, allowing five hits and just one run before he turned the ball over for the bullpen. He left the game in line for his second win of the season, his fourth of his three-year career.
The bullpen held on for the Fireflies. Mack Anglin (H, 6) was the first arm to come out, and he worked two scoreless innings while facing just one more than the minimum to get the ball to Nick Regalado (S, 3). Regalado worked a scoreless ninth to close out the Pelicans and give the Fireflies their first win of the series.
Columbia got some insurance in the ninth inning. Jared Dickey drew a lead-off walk. While at third with one out, Daniel Vazquez sent a fly ball to right that was dropped by Rafael Morel, allowing Dickey to score to push Columbia's lead to 4-1.
Today, Columbia got on the board first. Trevor Werner popped a ball to second that Pedro Ramirez, Brett Bateman and Rafael Morel miscommunicated on, allowing to turn an out into a double. Next, Werner stole his sixth base of the year to move to third, where he scored on a wild pitch from Drew Gray to break the scoreless tie.
The Pelicans answered in the second. After Ben Hernandez walked the first two batters he faced, Ismael Mena hit an infield single that scored Brian Kalmer to tie the game 1-1. With the bases loaded and one out, Hernandez forced Leonel Espinoza to ground into a 4-3 double play to end the inning and keep the score tied.
Columbia continues their series with the Myrtle Beach Pelicans tomorrow evening at Pelicans Ballpark at 7:05 pm. RHP Felix Arronde (0-0, 0.00 ERA) takes the ball for Columbia and Myrtle Beach counters with LHP Marino Santy (3-2, 3.25 ERA).
For more information about the Columbia Fireflies and updates on events at Segra Park, like our Chris Janson concert in October or Fireflies Holiday lights in November and December, visit ColumbiaFireflies.com.