Fireflies Drop Pitcher's Duel 1-0
Reyes works six, one-run innings while earning the loss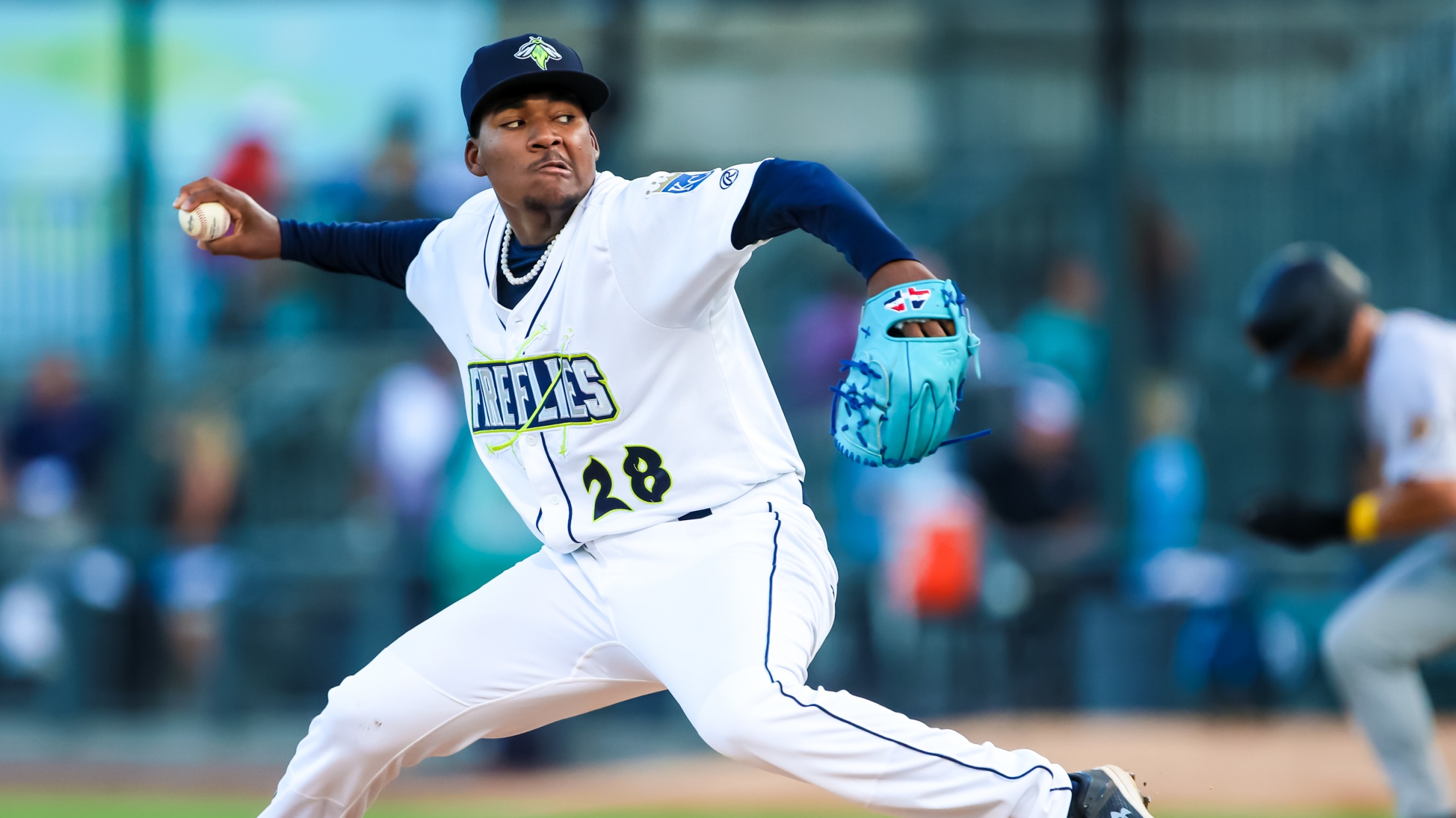 COLUMBIA, SC – The Fireflies fell 1-0 to the Myrtle Beach Pelicans in a weather-marred game at Pelicans Ballpark Saturday night. It was the Fireflies first 1-0 game since they beat Augusta by that score July 3. The game began in a 26-minute delay and then a pop-up shower in
COLUMBIA, SC – The Fireflies fell 1-0 to the Myrtle Beach Pelicans in a weather-marred game at Pelicans Ballpark Saturday night.
It was the Fireflies first 1-0 game since they beat Augusta by that score July 3. The game began in a 26-minute delay and then a pop-up shower in the bottom of the second forced a second delay, this time lasting 37 minutes before the end of the game could be completed.
The Pelicans got on the board first in the bottom of the fourth inning. Brian Kalmer smacked his 10th homer of the season with two outs to give the Birds a 1-0 lead. After that, the Pelicans loaded the bases on three-consecutive singles before Emmanuel Reyes (L, 1-5) struck out Ismael Mena to close out the inning.
Reyes got out of one more jam in the sixth inning. He allowed a single to Pedro Ramirez and then a double to Kalmer to start off the inning, but stranded both runners, forcing a flyout, getting a 6-2 fielder's choice and ending the inning with another strikeout of Cristian Hernandez to keep it a 1-0 game.
Wesley Scott spun two scoreless innings with a strikeout to close out the season facing the minimum Pelicans required.
Columbia got their first hit in the eighth inning. Dionmy Salon muscled a single through the right side of the infield to get aboard.
The Fireflies put runners on the corners with just one out in the ninth but were unable to convert after a Brett Squires strikeout and an Austin Charles line out that sealed the fate of the game.
Columbia closes out the 2023 season tomorrow night at 6:05 pm at Pelicans Ballpark. RHP Mauricio Veliz (5-6, 4.65 ERA) toes the rubber for Columbia and Myrtle Beach counters with RHP Erian Rodriguez (5-6, 6.54 ERA).
For more information about the Columbia Fireflies and updates on events at Segra Park, like our Chris Janson concert in October or Fireflies Holiday lights in November and December, visit ColumbiaFireflies.com.