Fireflies Launch "We Are Fireflies" Jersey Campaign
Fans can support the team and see their name on a Fireflies jersey in April 2021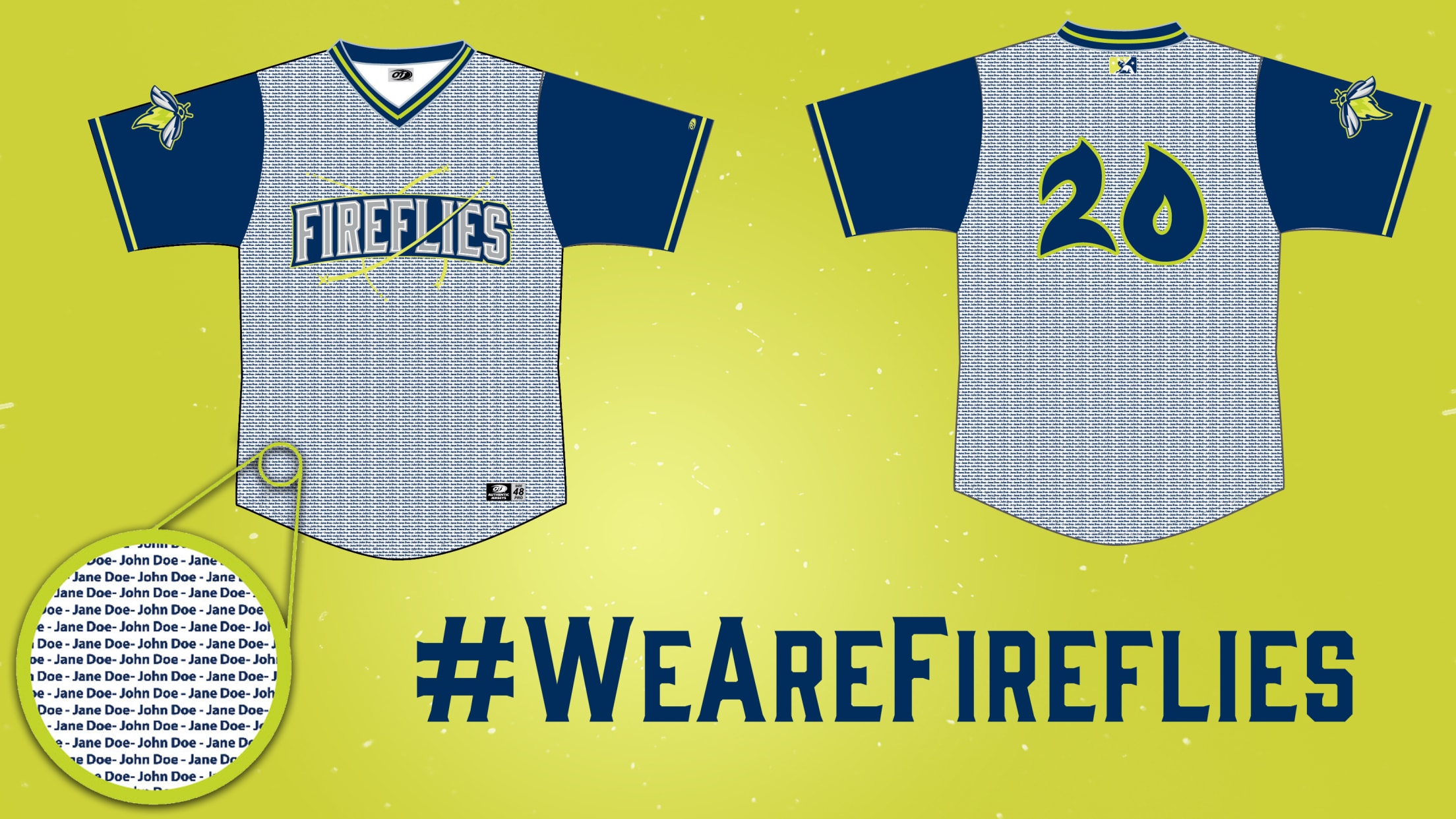 Columbia, S.C. – The Columbia Fireflies today announced the launch of the "We Are Fireflies" jersey campaign. Fans, season ticket and suite members, partners and Fireflies supporters across the Midlands and the country can have their names on a jersey that the Fireflies will wear on the first Saturday home
Columbia, S.C. – The Columbia Fireflies today announced the launch of the "We Are Fireflies" jersey campaign. Fans, season ticket and suite members, partners and Fireflies supporters across the Midlands and the country can have their names on a jersey that the Fireflies will wear on the first Saturday home game of the 2021 season.
"This is a great way for the community to join forces with the Fireflies as we launch this innovative initiative," said Fireflies team president John Katz. "It represents an opportunity to support the team, support a fantastic non-profit in Homeless No More, and to represent you, your family or loved ones by adding a name or several names to the jersey. It's a great win-win proposition."
The jerseys are white with a block text "Fireflies" logo on the front and jersey numbers on the back with no name plate. The sleeves are colored blue with a yellow stripe and include the Fireflies bug logo on the right shoulder. The entire body of the jersey will be filled with the names of those who purchase the opportunity through the campaign.
Fans can purchase packages to add their name to the jersey starting at just $30. The $30 package gets one name on the jersey, a Palmetto Citizens FCU All-Star seat ticket for the game and a $5 donation to Homeless No More. There is a total of eight different packages, ranging from $30-$2,500, with varying tickets and hospitality, exclusive experiences and increased donations based on package selection.
"We are thrilled to partner with the Columbia Fireflies and are thankful for all they do in the community," said Elizabeth Blake Dudek, Director of Development for Homeless No More. "We are honored to have them on our team as we end family homelessness!"
The jerseys worn during the game will be auctioned off during the game, with proceeds benefitting Homeless No More. The auction will be held both online and in-park. Players will autograph the jersey after the game and present it to the winning bidder on the field at Segra Park immediately after the game and prior to the fireworks; online winners will have their jersey shipped to them.
More information on the "We Are Fireflies" jersey campaign, and the various package options, can be found by clicking here. Packages can be purchased online here.