Holderman and Company Shut Down RiverDogs Bats in Finale Victory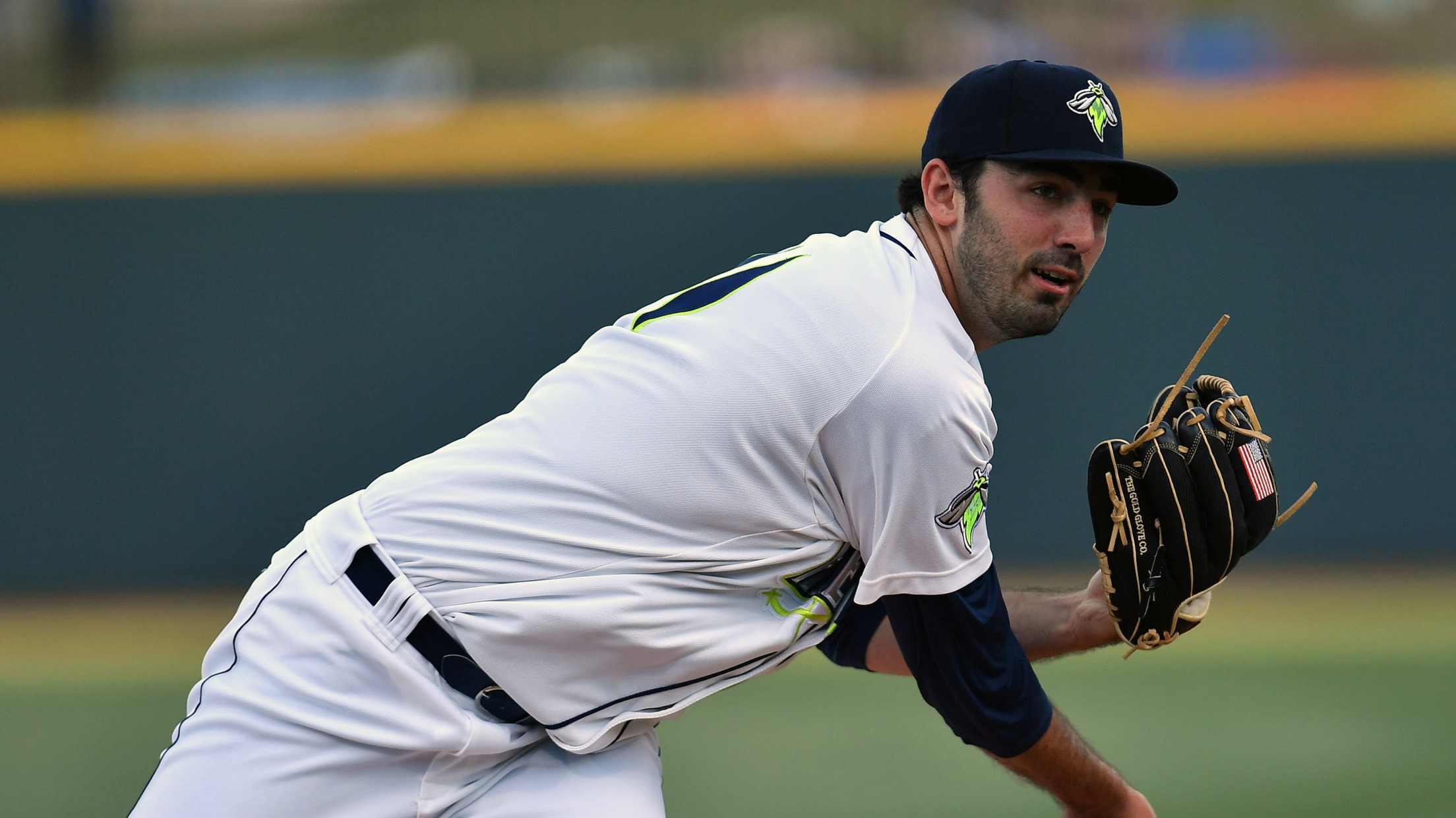 Starting pitcher Colin Holderman (11) of the Columbia Fireflies delivers a pitch in a game against the Lexington Legends on Saturday, April 22, 2017, at Spirit Communications Park in Columbia, South Carolina. Lexington won, 4-0. (Tom Priddy/Four Seam Images) (Tom Priddy)
CHARLESTON, SC - Columbia left Charleston on Friday night with a 3-1 victory. Starter Colin Holderman set the tone with 5.1 magnificent innings on the slope and led the Fireflies to a win in the series finale at Joe Riley Park. Holderman (W, 2-0) didn't allow a hit until the
CHARLESTON, SC - Columbia left Charleston on Friday night with a 3-1 victory. Starter Colin Holderman set the tone with 5.1 magnificent innings on the slope and led the Fireflies to a win in the series finale at Joe Riley Park.
Holderman (W, 2-0) didn't allow a hit until the bottom of the fifth on Friday. The right-hander walked two, scattered two hits and struck out five. He's won both of his starts to begin the year.
The bullpen did the rest. Jose Moreno (1.2 IP, 1 H, 0 ER, 2 K) and Andrew Mitchell (2 IP, 0 H, 3 K) - who picked up his second save in the process - flummoxed the Charleston (19-15) hitters the rest of the way.
Columbia (10-23) scored its three runs in the opening frame against RiverDogs starter Luis Gil (L, 1-2) and those were all the visitors needed. Chandler Avant smacked a pair of hits on Friday. He was the only Firefly to record a multi-hit game.
SCORING SUMMARY:
Top 1: With the bases loaded, Columbia scores two runs on a fielding and throwing error by Charleston first baseman Mickey Gasper … the Fireflies add one more when RiverDogs third baseman Wilkerman Garcia commits a throwing error. COL 3, CHS 0
Bottom 6: Wilkerman Garcia grounds out to second, but plates Eduardo Torrealba from third base. COL 3, CHS 1
Columbia starts a home series against the Rome Braves on Saturday. The Fireflies will play at 6:05 ET on Saturday, then play a doubleheader starting at 12:05 ET on Sunday before finishing up with an evening finale on Monday at 7:05 ET. You can watch every game on MiLB.TV.