Shorebirds and Mudcats Suspended on Wednesday Night
Game will resume August 11 at 5:05 with seven-inning game to follow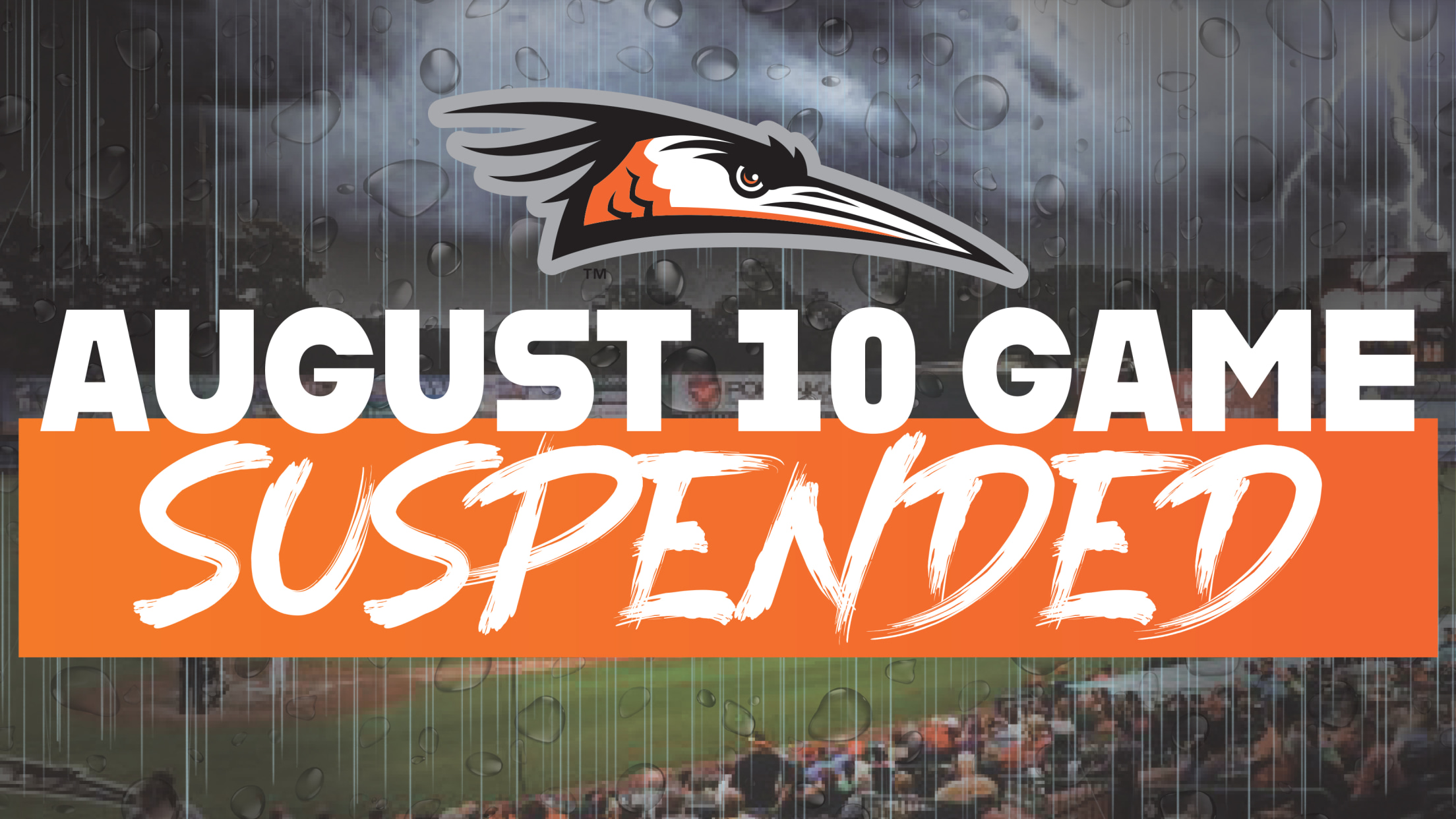 SALISBURY, MD. – The Delmarva Shorebirds and Carolina Mudcats had their game suspended due to inclement weather in the bottom of the fifth with the Mudcats ahead 4-0 on Thursday night at Arthur W. Perdue Stadium. The two sides will resume the game on Thursday, August 11 and play it
SALISBURY, MD. – The Delmarva Shorebirds and Carolina Mudcats had their game suspended due to inclement weather in the bottom of the fifth with the Mudcats ahead 4-0 on Thursday night at Arthur W. Perdue Stadium.
The two sides will resume the game on Thursday, August 11 and play it to completion. The regularly scheduled August 11 game will now be a seven-inning game which will follow the completion of the suspended game.
Prior to the suspension, Carolina had taken a 4-0 lead thanks to two Jesus Chirinos RBI doubles and a two-run double for Robert Moore.
Coverage for both games tomorrow will begin at 4:50 p.m. on MiLV.TV and theshorebirds.com with Sam Jellinek on the call.
ABOUT THE DELMARVA SHOREBIRDS
The Delmarva Shorebirds were founded in 1996 and have been the Class-A affiliate of the Baltimore Orioles since 1997. The Shorebirds have won two South Atlantic League championships in 1997 and 2000 and were named the MiLB.com Minor League Team of the Year in 2019 after going 90-48 in the regular season. Based in Salisbury, Maryland, the Shorebirds are proud to represent the entire Delmarva Peninsula and have hosted two SAL All-Star Games in 1999 and 2011. The Shorebirds are owned by 7th Inning Stretch, LP, based in Stockton, California headed by Chairman Tom Volpe and President Pat Filippone.