The 1937 Salisbury Indians: Historic Baseball Team considered top ten minor league teams ever assembled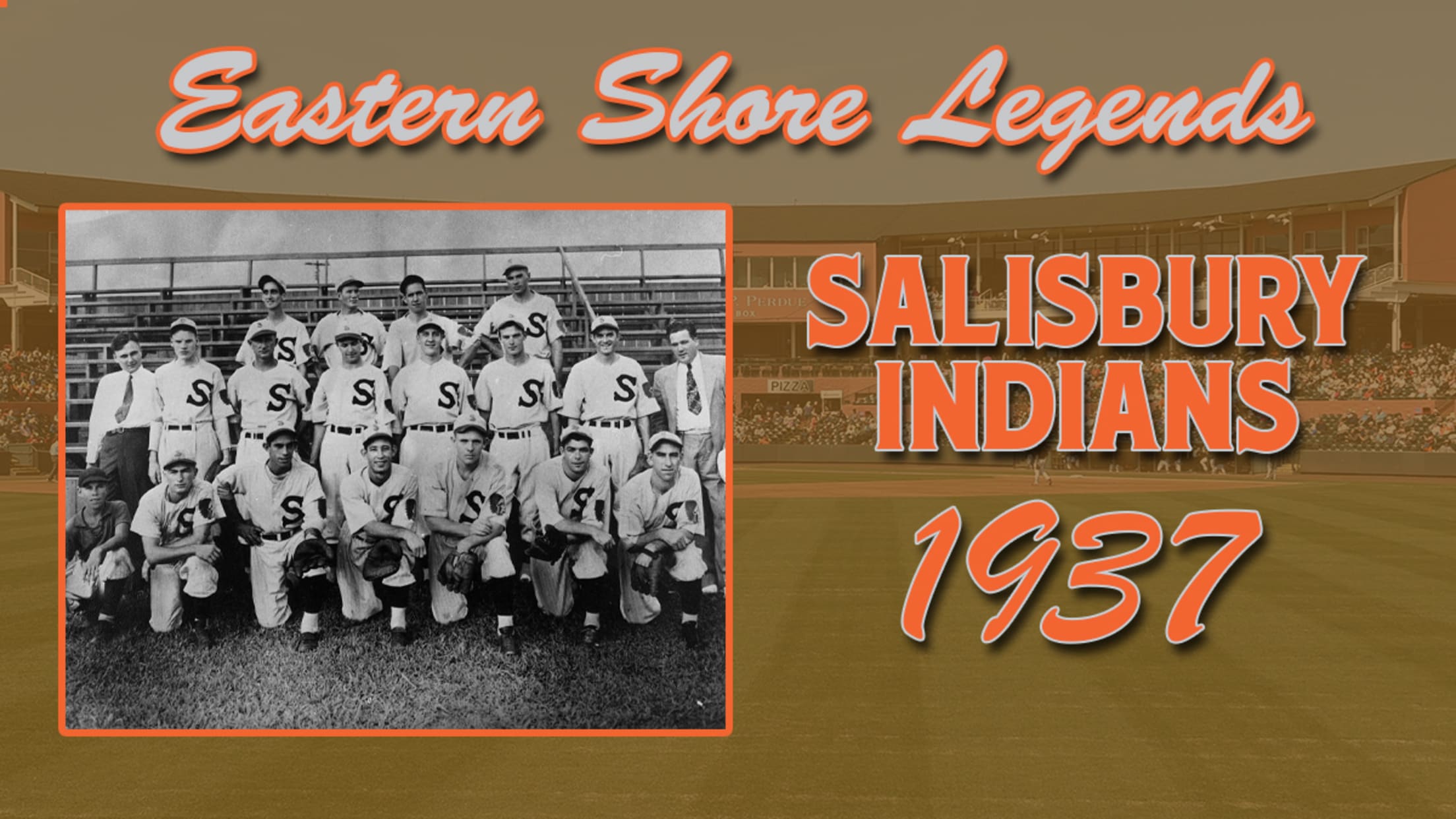 In 1928, attendance in the ESHL was dropping, and the Great Depression was slowly seeping to the Eastern Shore. ESHL President Harry Rew wrote a letter to the league treasurer to cease funding for the League. It would be almost a decade before professional baseball returned to the Shore, but
In 1928, attendance in the ESHL was dropping, and the Great Depression was slowly seeping to the Eastern Shore. ESHL President Harry Rew wrote a letter to the league treasurer to cease funding for the League. It would be almost a decade before professional baseball returned to the Shore, but no one was expecting what awaited the glorious return of professional baseball.
The second stint of the ESHL saw some of the best competition. Fans flocked to the ballpark to watch the future of baseball and were very passionate about their teams (We will look at them in a future article). One team, in particular, made headlines in the baseball world for not just their performance, but a decision that would snowball into one of the best comeback stories in sports.
The 1937 Salisbury Indians are considered to be one of the best teams ever assembled in the minors as MiLB.com rates them in the top ten of minor league teams ever created. At the helm was first time manager and Cambridge native Darcy "Jake" Flowers. His pitching staff featured a 1-2-3 punch of strong pitchers with ace Joe Kohlman, Jorge Comellas, and Leon "Bobo" Revolinsky. The bats were just as fearsome to face as the pitchers. The best hitter was slugging SS Frank Trechock, who led the league with 131 hits, 19 homers, and 84 RBI. Other strong hitters include 2B Jerry Lynn, OF Bill Luzansky, 3B Ed Leip, and C Mike Guerra.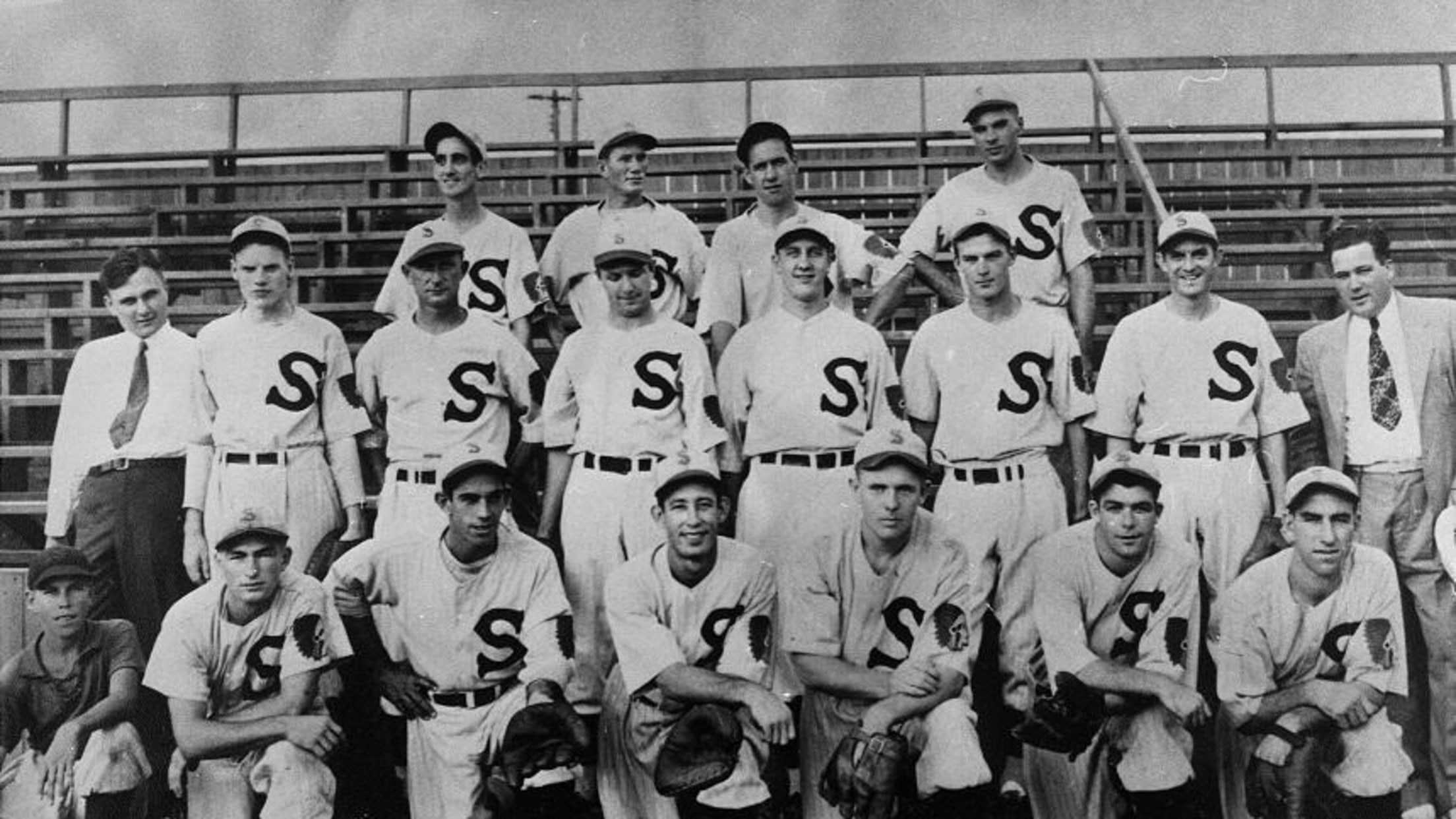 The Class D affiliate of the Washington Senators started red hot with a 21-5 record. Having lost his first decision, Kohlman was 4-1, Comellas was undefeated in his five starts, and Revolinsky was not far behind with a 3-1 record. The bats of Lynn, Trechock, Guerra, and others started off strong aiding to the Indians impressive start. However, they were in for an unwelcome surprise that no team would ever want.
The ESHL President in 1937 was Colonel John Thomas Kibler, a WW1 veteran and Eastern Shore legend (article about him coming soon) who helped baseball players on the shore get recognized like Indians Manager Flowers. There was a rule that minor league systems had to keep the competition fair, and Kibler noticed Salisbury was not following it. For example, Bob Brady signed to play for Class A baseball with the Harrisburg Senators in 1934, but he did not play with them during the season. The problem though, teams were only allowed to have three players with professional experience. On June 20, 1937, Col. Kibler made his controversial decision.
The controversial decision angered fans in the sports world. The players joined the fans in aiming their rage at Col. Kibler. It got so bad that owners and MLB commissioner Kenesaw Mountain Landis took notice. Washington Senators owner Clark Griffith said to Col. Kibler "You're doing nothing more than ruining the league!" which Col. Kibler responded with a threat of eliminating the league if they "...can't play baseball according to the rules of the National Association..."
Manager Flowers saw his squad's impressive record plummet from 21-5 to 0-26, a demoralizing outcome. However, Flowers did not tell his team to give up. He boldly proclaimed that the Indians would fight back in their performance, and will be back in first before Labor Day.
The bats stayed hot and the pitching was hotter. Kohlman went on to lead the league in strikeouts (257), wins (25), shutouts (6), complete games (23), and some say that his ERA was as low as 1.18. He would also throw a no-hitter in the regular season against Centreville. Comellas would also continue his dominant run. He fanned 203, won 22 games, and threw 18 complete games. Leon Revolinsky was not far behind, posting a 13-2 record with 102 strikeouts and a no-hitter against Dover.
After going 0-26, the Indians won 59 of the last 70 games of the season, a win percentage of .842. From August 1st to the end of the season, they played 34 games and lost only three, a win percentage of .912. If their 21 wins were not forfeited, their final record would be 80-16, a win percentage of .833. No other team, major or minor, has ever reached a win percentage as high as this. The 2001 Mariners won 116 games in a 162 games season, and their win percentage was .716.
This successful comeback gave the Indians a playoff berth along with Cambridge, Centreville, and Easton. Salisbury faced Cambridge in a best of three playoff series. Comellas struck out 12, allowed only two hits, and no runs for a 3-0 victory in Game One. After a Game 2 loss, Kohlman led the Indians to a Game Three victory, where he threw a one-hitter while striking out ten.
They met Centreville in the championship and played in a best of five playoff series. Centreville won the first two games against Comellas and Kohlman. Johnny Bassler, who had a 10-10 regular season, pitched in Games Three and Four that helped keep the Indians in the series. He kept Centreville tamed through 5.1 innings in Game Three and came in as a reliever in Game Four with two outs in the third inning; and pitched lights out the rest of the game. Game 5 saw Kohlman pitch the game of his life. He threw an 8-0 no-hitter to complete the reverse sweep and win Salisbury the Pennant.
Some of the team won awards for their performance. The Baltimore Sun awarded Kohlman with the Eastern Shore League Outstanding Player for his successful season and Manager Flowers won The Sporting News Minor League Coach of the Year.
With their historic season, not many players were able to stay in the Majors. Kohlman had a forgettable time in the majors with the Senators, going 1-0 with an ERA of 4.15. Comellas appeared in six games for the Cubs before going back to the minors. Lynn and Trechock both had strong debuts with the Senators but were both sent back to the minors.
However, on thing is for certain, no one will ever forget the 1937 Salisbury Indians who were one of the best minor league baseball teams ever created.
Sources:
http://www.milb.com/milb/history/top100.jsp?idx=8
https://studiogaryc.com/2018/06/27/bobo-revolinsky-the-miracle-1937-salisbury-indians/
The Eastern Shore League Book, 1989