'Birds One-Hit 'Claws for Sweep
Hall bangs leadoff homer in wire-to-wire win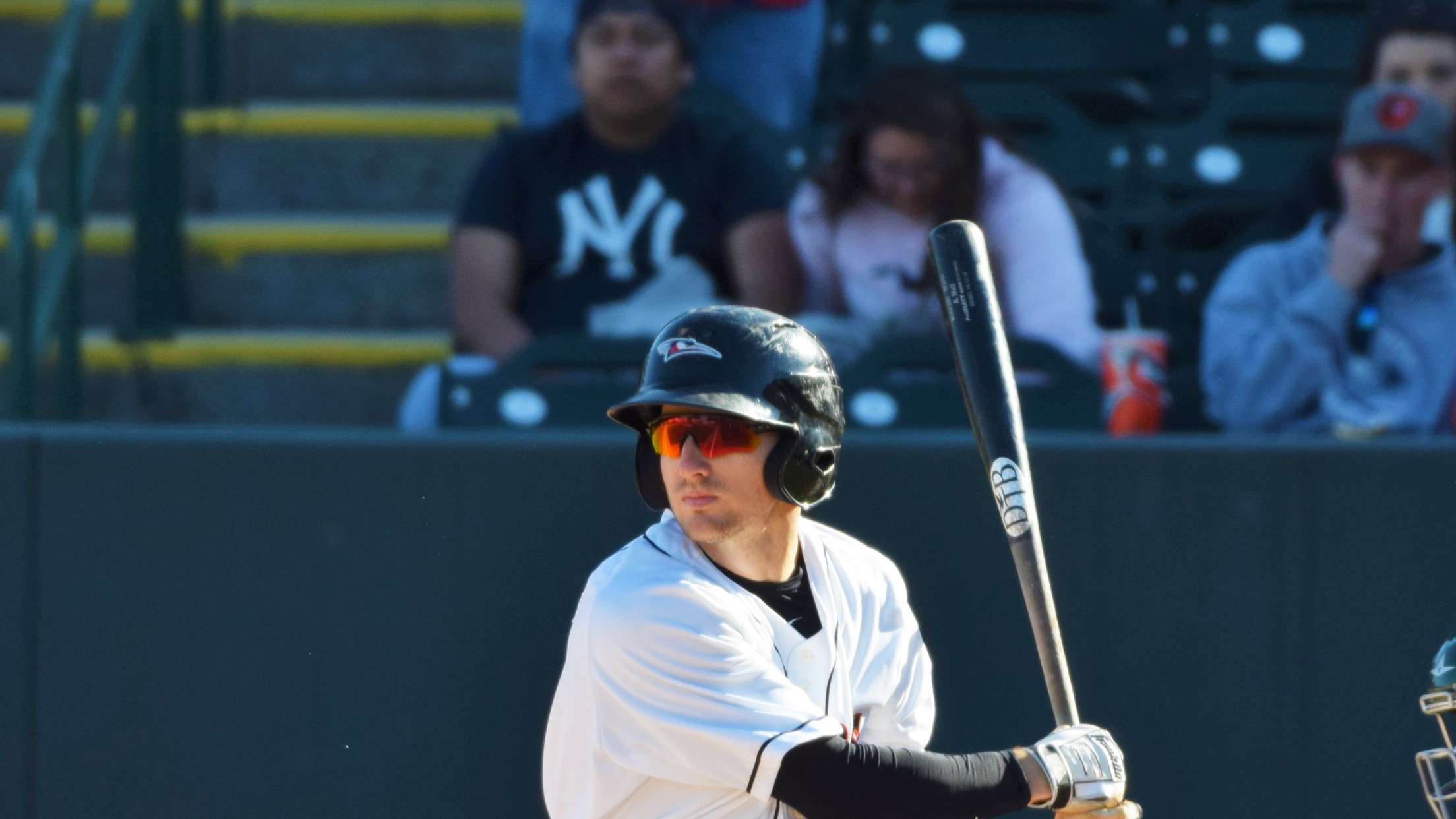 (Patrick Cavey)
SALISBURY, MD - The Delmarva Shorebirds fired their second one-hitter of the season as they wrapped up a three-game sweep over the Lakewood BlueClaws with a 3-1 win on Wednesday night at Arthur W. Perdue Stadium.Ofelky Peralta (5-2) tossed five no-hit innings as he earned the win for the Shorebirds
SALISBURY, MD - The Delmarva Shorebirds fired their second one-hitter of the season as they wrapped up a three-game sweep over the Lakewood BlueClaws with a 3-1 win on Wednesday night at Arthur W. Perdue Stadium.
Ofelky Peralta (5-2) tossed five no-hit innings as he earned the win for the Shorebirds (6-1, 54-22), walking four and striking out four as he retired the final seven hitters he faced. Francisco Morales (1-4) suffered the defeat for the BlueClaws (2-5, 31-46), allowing one run on two hits in five innings. Tyler Joyner collected his seventh save of the year as he fired two perfect innings, striking out three.
Adam Hall began the Shorebirds' half of the first with a bang, swatting a leadoff solo homer to left center to give Delmarva an instant 1-0 edge.
The Shorebirds struck for two insurance runs in the sixth. Ryne Ogren started the inning with a single and advanced to second on a groundout back to the mound. Hall then bounced a single down the right field line, scoring Ogren from second. Hall moved to second on a sacrifice bunt and then came home to score after a Doran Turchin infield-single-and-error at first base, giving Delmarva a 3-0 lead.
Lakewood broke up the Shorebirds' no-hit and shutout bids in the seventh. With two outs, Ben Pelletier cranked a solo homer to left, making it a 3-1 game.
Despite giving up the solo homer, Jhon Peluffo fired two effective innings to earn his third hold the of the year before ceding to Joyner.
Hall registered his 27th multi-hit game of the year as he went 2-for-4 with his third homer of the year, two RBIs, and two runs. Ryne Ogren went 1-for-2 with a walk and run scored to supplement Hall.
Pelletier had the only hit of the game for Lakewood, his seventh homer of the year.
The combined one-hitter was Delmarva's second of the season after a 4-0 win over Hagerstown on May 25; Peralta also started that game for the Shorebirds. The sweep was the seventh of the year for the Shorebirds and their fourth at home. With their overall record at 54-22, Delmarva has hit a high-water mark of 32 games over .500.
The Shorebirds now hit the road for a seven-game trip that begins with four games at the Hagerstown Suns on Thursday night. Ryan Wilson (3-2, 4.23) gets the nod for Delmarva while Hagerstown hands the ball to Francys Peguero (2-6, 2.62). First pitch is set for 7:05 p.m. from Municipal Stadium, and pregame coverage on Fox Sports 960 AM and the MiLB First Pitch App begins at 6:50 with Will DeBoer on the call.