Eastern Shore Legend: Arthur Ehlers
Modern Day Baltimore Orioles First GM was owner of the Pocomoke City Red Sox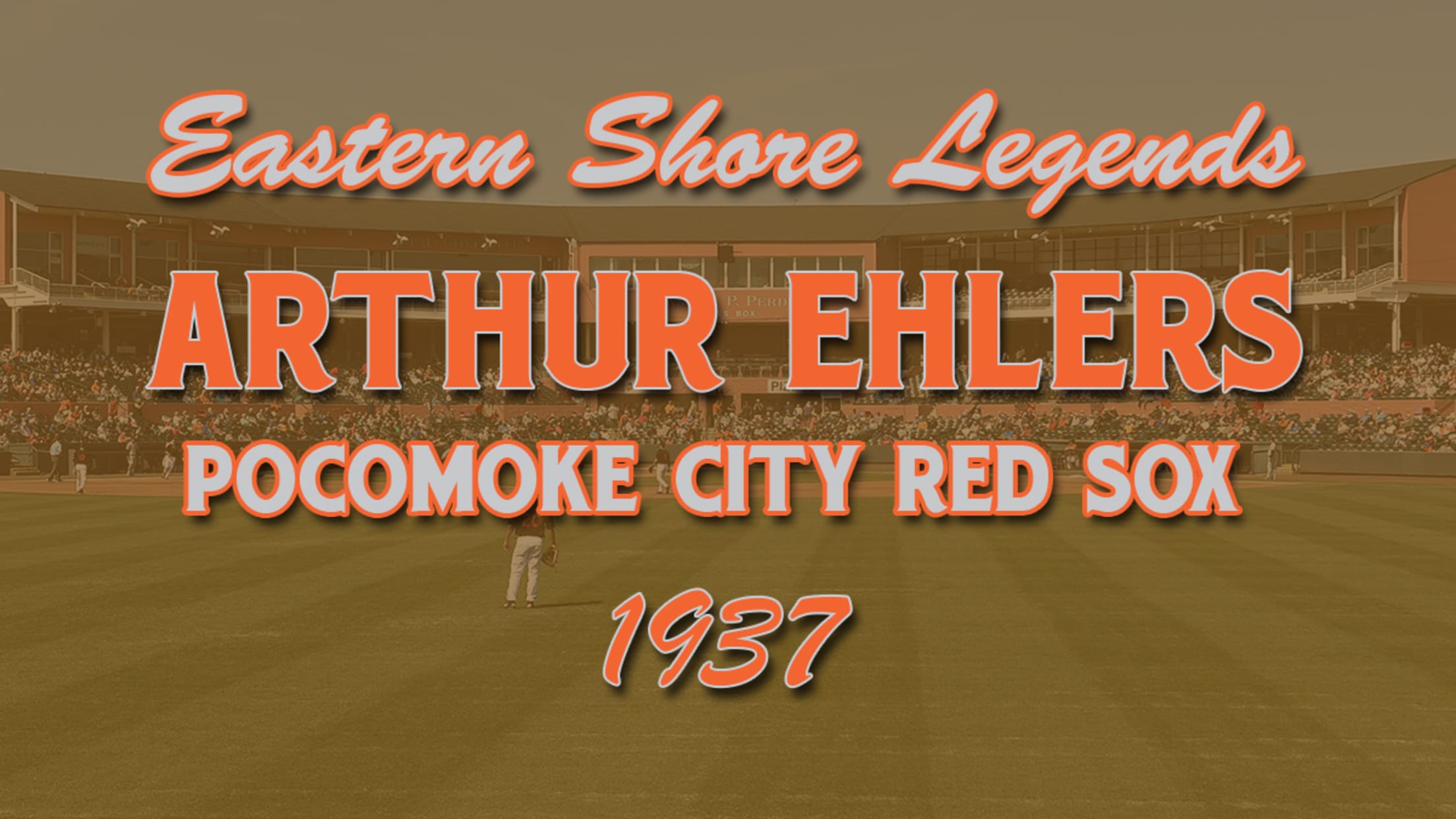 Arthur "Art" Ehlers' love for the game of baseball was evident in his actions. He was active in the sport as both a player and in the front office as he served management positions at both Major and Minor League levels. Ehlers was born in Baltimore, Maryland in 1897. While
Arthur "Art" Ehlers' love for the game of baseball was evident in his actions. He was active in the sport as both a player and in the front office as he served management positions at both Major and Minor League levels.
Ehlers was born in Baltimore, Maryland in 1897. While not much is known about his childhood, he was known for his incredible pitching. The Baltimore Orioles of the International League were so impressed with his skill, they gave him a contract, but was not able to compete when World War 1 called for his service. Unfortunately, Ehlers would not play baseball again as he was wounded severely in the Battle of the Argonne forcing him to retire.
In 1937, the Eastern Shore League returned and they were looking to expand to an eight team format. Ehlers jumped at the chance, and purchased the Pocomoke City Red Sox.
Ehlers was the only owner of the Eastern Shore League who owned a team independently. He did everything he could to keep the team operational in a league even when sometimes he had to sell his personal belongings to make sure his players were paid. One of the more well known players under Ehlers Red Sox was Irv Hall, a journeyman minor league player who spent three seasons with the Philadelphia Athletics from 1943 to 1946.
In the two seasons that Ehlers owned the Red Sox, the team went 42-55 in 1937 and 41-71 in 1938, good for a 6th and 8th place finishes respectfully before the team folded in 1940.
In 1942, Ehlers found himself in the minor leagues again, this time serving with the Philadelphia Athletics. For six years, he was the minor league promotions director and then became the minor league director in 1948.
Ehlers became the General Manager of the Athletics in 1950, earning the title after Hall of Famer Mickey Cochrane stepped down from the job after four months. During his tenure, a lack of talent and fans support support started to dwindle allowing the The crosstown rival, Philadelphia Phillies, to become the more popular team in the City of Brotherly Love.
Ehlers got one more chance as a General Manager for the MLB's newest member, the Baltimore Orioles, who moved to Baltimore after 50 years of being the St. Louis Browns. He only served one season, but stayed in Baltimore and became a scout for them. General Manager was Paul Richards, another Eastern Shore League alumni, replaced Ehlers in Baltimore.
Ehlers was with the Orioles until he retired in 1973. He was with them from the beginning to the middle of their Golden Years. He got to see them win two World Series in 1966 and 1970. He died in his hometown of Baltimore February 7th, 1977 at the age of 80.