Shorebirds Release 2021 Home Game Times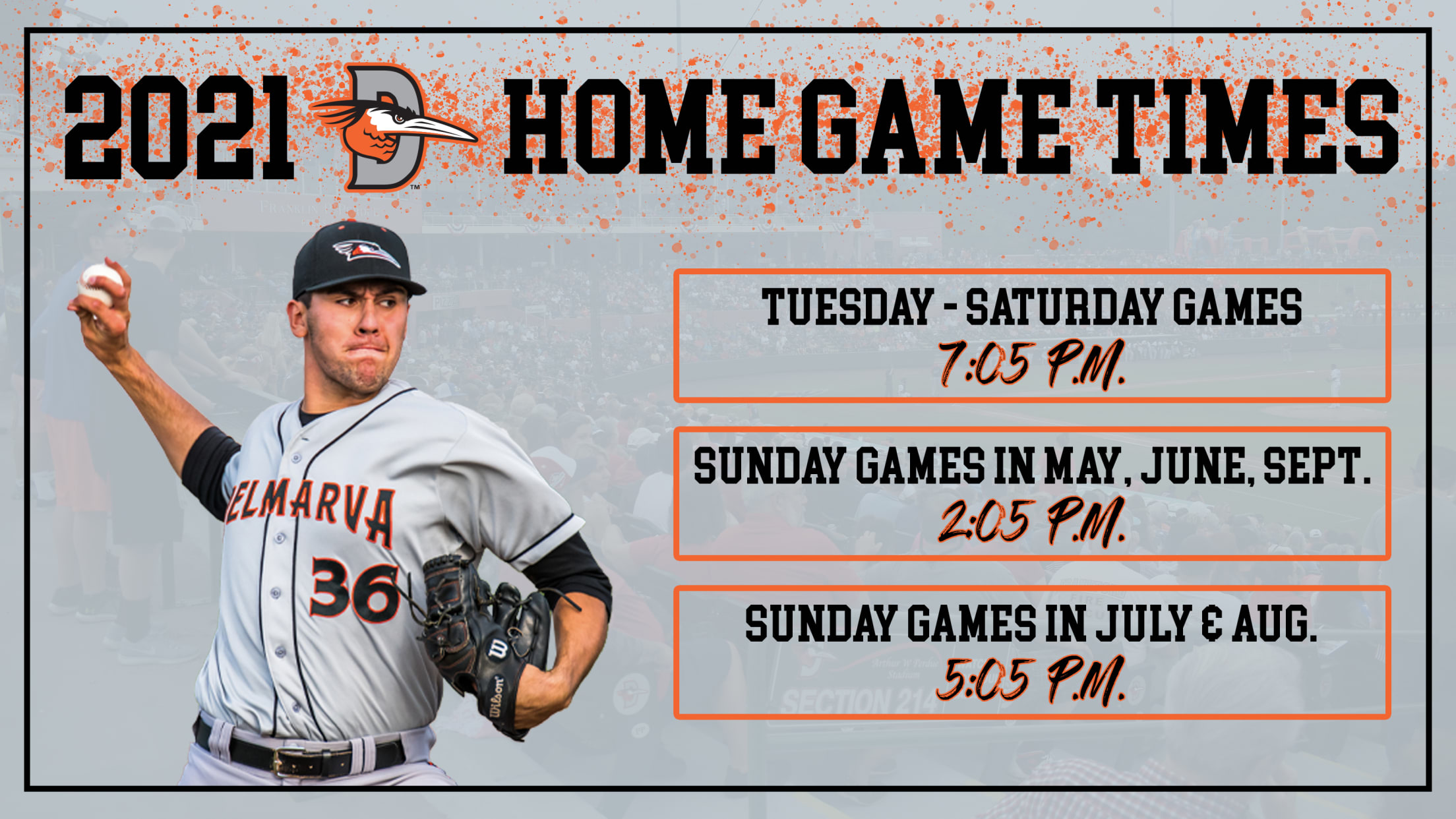 Today, the Delmarva Shorebirds announced home game times for the 2021 season at Perdue Stadium. With the exception of Sunday games, all Shorebirds home games will begin with first pitch at 7:05 PM. "We are thrilled to announce our home game times for the 2021 season as the next step
Today, the Delmarva Shorebirds announced home game times for the 2021 season at Perdue Stadium. With the exception of Sunday games, all Shorebirds home games will begin with first pitch at 7:05 PM.
"We are thrilled to announce our home game times for the 2021 season as the next step towards the return of Shorebirds baseball on May 4," said Shorebirds General Manager Chris Bitters. "As we continue to count down the days till Opening Day, the Shorebirds are excited to welcome our fans back to Perdue Stadium and make 2021 one of our best seasons yet!"
Recently, the Shorebirds accepted the Baltimore Orioles invitation to remain their Low-A affiliate for the 2021 season and years to come. Previously a member of the South Atlantic League, the Shorebirds will now play in the Low-A East League in the North Division.
For the Shorebirds promotional schedule, please stay tuned to Shorebirds social media and the website as this information will be released at a separate date. To view the Shorebirds schedule, please click here or visit the Shorebirds website at www.theshorebirds.com.
Delmarva Shorebirds season tickets for the 2021 season are on sale now and you can place a deposit today to reserve your seat for the 2021 season by clicking here. In addition, you can join the Shorebirds individual tickets priority waitlist by clicking here which guarantees you first access to individual tickets when they go on sale.
ABOUT THE DELMARVA SHOREBIRDS
The Delmarva Shorebirds were founded in 1996 and have been the Class-A affiliate of the Baltimore Orioles since 1997. The Shorebirds have won two South Atlantic League championships in 1997 and 2000 and were named the MiLB.com Minor League Team of the Year in 2019 after going 90-48 in the regular season. Based in Salisbury, Maryland, the Shorebirds are proud to represent the entire Delmarva Peninsula and have hosted two SAL All-Star Games in 1999 and 2011. The Shorebirds are owned by 7th Inning Stretch, LP, based in Stockton, California headed by Chairman Tom Volpe and President Pat Filippone.