Silver Anniversary Team: Calvin Pickering, First Base
Delmarva's home run king led '97 team to SAL title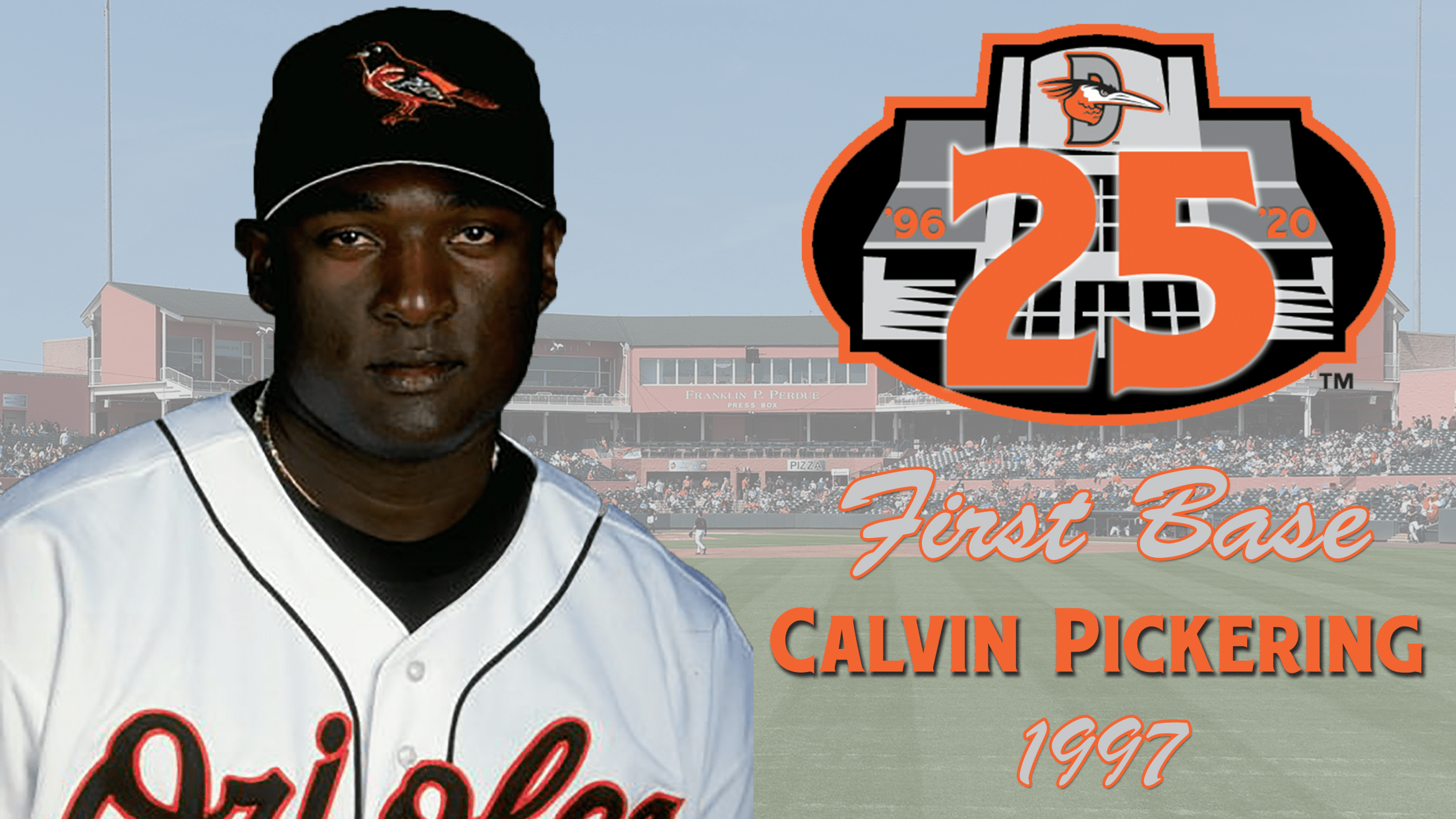 We're off and running with our Shorebirds Silver Anniversary Team. After opening our roster last week with one half of the team's battery, we now turn our attention to the infield, starting with the corner position that perennially serves as Delmarva's power plant. First base: sluggers are attracted to this
We're off and running with our Shorebirds Silver Anniversary Team. After opening our roster last week with one half of the team's battery, we now turn our attention to the infield, starting with the corner position that perennially serves as Delmarva's power plant.
First base: sluggers are attracted to this infield corner like a seagull to Thrashers fries. Some of the Shorebirds' most prolific home run hitters have been housed at first base over their first 24 seasons. While Perdue Stadium has seen more than its fair share of major league talent at first, our expert panel* congregated around a former Sally League champion whose historic campaign still serves as the benchmark for Delmarva's big boppers.
First Base: Calvin Pickering, 1997
122 games, .311/.394/.554, 88 R, 31 2B, 25 HR, 79 RBI, .949 OPS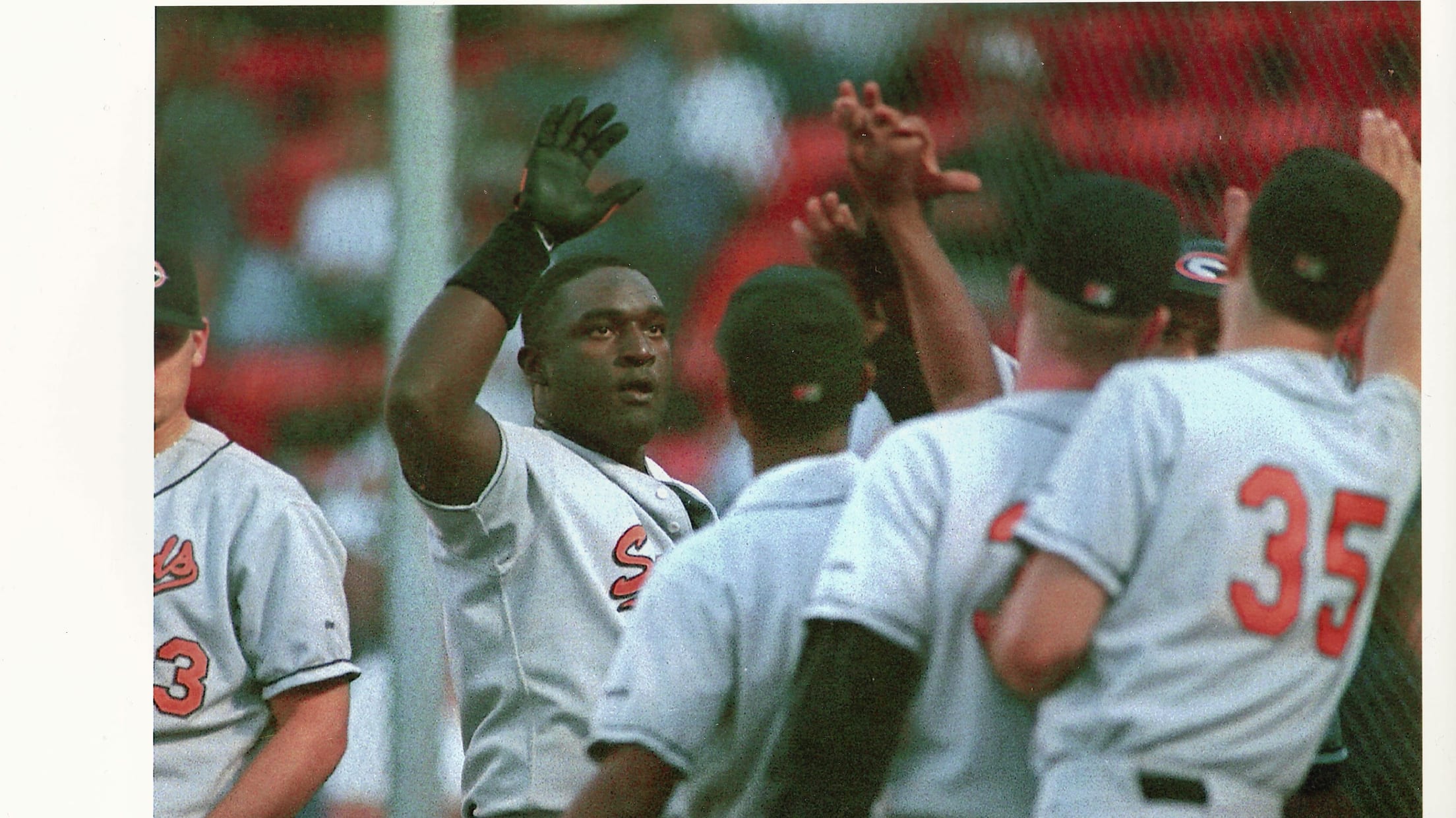 In an era when home run records seemingly fall like dominos, the Delmarva Shorebirds' has stood untouched for nearly a quarter century. Calvin Pickering set a power-hitting standard in the franchise's second season that has rarely been approached since.
"I didn't even know it was still standing, to be honest," said Pickering over the phone of his 25 home runs during the 1997 season, plus four more in a magical postseason run that reeled in Delmarva's first South Atlantic League championship. "I'm surprised it's still up with all the good players that have come through there."
Indeed, the most serious threat to Pickering's reign came from one of his teammates. That summer, the St. Thomas-born first baseman had the perfect counterpart on the other corner of the infield, third baseman Ryan Minor. With Pickering from the left side of the plate and Minor from the right, the Shorebirds' Bash Brothers kept Sally League pitchers up at night all season.
"It started back when we were together [with Bluefield] in the Appalachian League," said Pickering of his foil, who finished the regular season one dinger behind his teammate. "They made it a point that we were the top prospects in the system, and they kept us together all the way up. We always tried to push each other and be the best on the field. We challenged each other, and we were definitely the best one-two punch coming up at that time."
For their first season in the Baltimore system, Delmarva featured not just that one-two punch but most of a lineup that propelled the Bluefield Orioles to the Appy League title the year before. Under manager Tommy Shields, the Shorebirds won 77 games in the regular season and made it to an eight-team SAL postseason, the first of just three seasons the league used that playoff format. After dispatching Hickory and Charleston (WV), Delmarva swept Greensboro in the championship series, with Pickering homering in the ninth of the clincher.
"We were like brothers, we did everything together on that team," said Pickering, whose summer in Salisbury including a team whitewater rafting session. "We knew what we had, and the other teams out there realized that we were that good. [In spring training] we said, 'We're gonna win another one, especially if they keep this team together.' And they kept us together, that whole team for that whole season."

The ring was just the cherry on top of a monster offensive season for Pickering. He still ranks top-five in franchise history in batting average, slugging, extra-base hits, total bases, and runs scored. Only once since '97 has any Shorebird besides Minor seriously challenged Pickering's 25 home runs; Jason Fransz fell three short in 2005, and nobody else has ever hit more than 20.
Pickering kept up the pace the next year, winning Eastern League MVP with Bowie and making his debut with the Orioles that September. He played 95 major league games for four teams across five seasons, including cracking an Opening Day home run for the Royals in 2005, before retiring from the game in 2008 after brief stints in Korea and independent ball.
Always interested in "spreading the knowledge," Pickering spent one season as hitting coach for the Aberdeen IronBirds in 2015. He now works as a corrections officer in Riverside, Calif., and has passed on a love of the game to his 14-year-old son Jacob. Perhaps it will take a second-generation Pickering to finally top this storied Shorebirds record.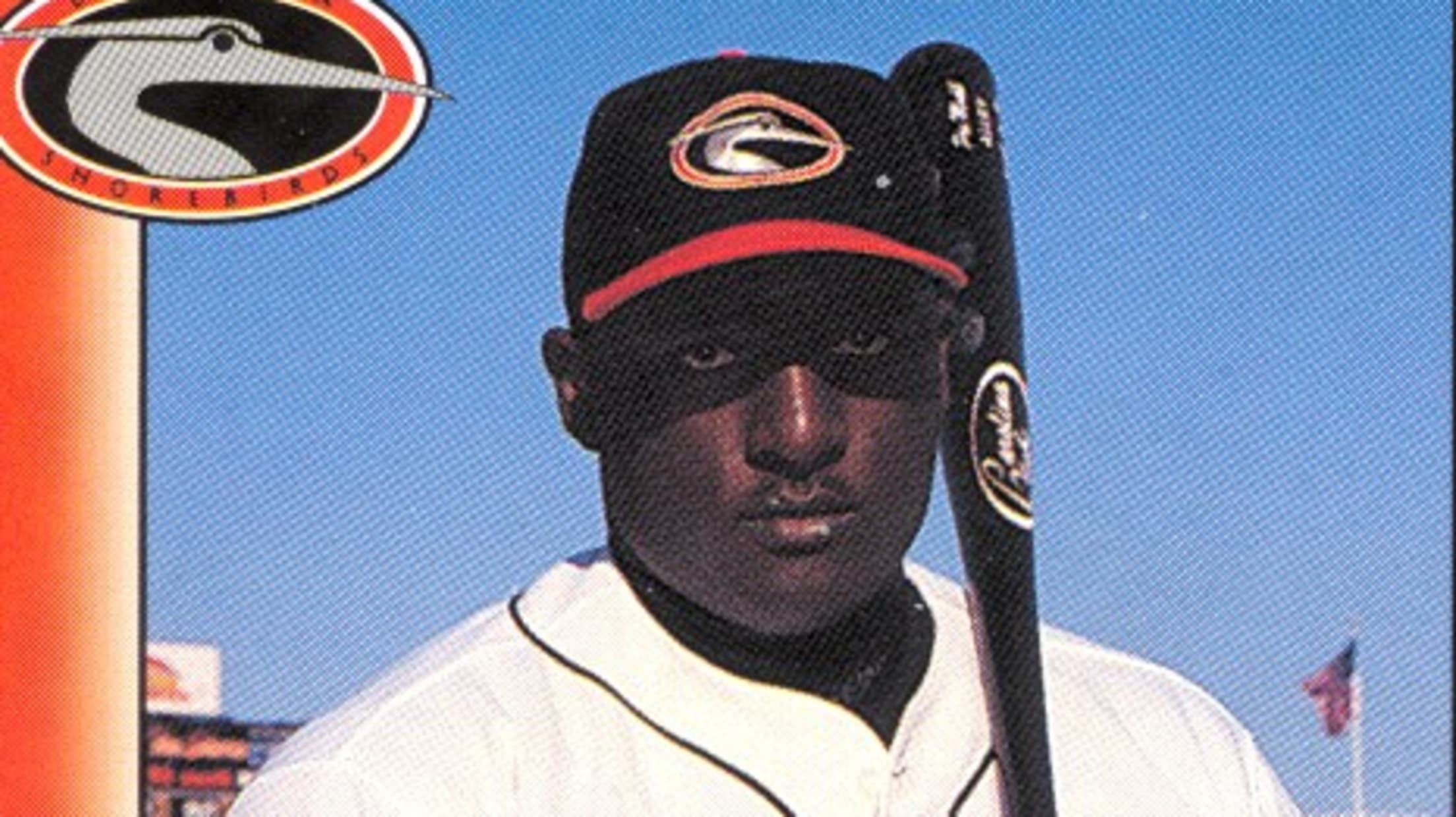 Best of the Rest
Ryan Finan (2005-06) - After a brief cameo with the Shorebirds in 2005, Finan came into his own in 2006, pounding 50 extra base hits - including 17 home runs - with 78 RBIs and an impressive .855 OPS. He kept the ball rolling in Frederick the next season, earning a Carolina League Postseason All-Star bid, but played just one more season with Bowie and retired at the end of 2008.
Brandon Snyder (2006-07) - Snyder hit 14 home runs over 156 games between two campaigns with the Shorebirds. A breakthrough 2008 season with Frederick sent him to the Arizona Fall League, and two years later he made his major league debut with the Orioles. Snyder has played parts of six seasons in the majors for six different teams and is still plugging away at age 33, smashing 31 home runs for Triple-A Fresno (Nationals) in 2019.
Nicky Delmonico (2012) - As a 19-year-old rookie Delmonico put up SAL All-Star caliber numbers, hitting 11 home runs and driving in 54 while missing most of the second half with injuries. The next summer the Orioles traded him straight up to the Brewers for All-Star closer Francisco Rodríguez. Delmonico eventually caught on with the White Sox, making his major league debut in 2017 -the 100th former Shorebird to crack the bigs - and playing 152 games with the South Siders before being released last June.
Trey Mancini (2014) - Shorebirds fans weren't surprised when Mancini became an Orioles fan-favorite. He won over Delmarva hearts with an SAL All-Star mentality, hitting .317 in 68 games before a midseason promotion to Frederick. Mancini reached The Show with a bang in 2016 and finished third in AL Rookie of the Year voting in 2017. Last season he hit 35 home runs with 97 RBIs, and despite an egregious All-Star snub, Boom Boom has become the face of the franchise and will serve as a cornerstone in Baltimore's rebuilding project.
Seamus Curran (2018-19) - A Sally League All-Star two times over, Curran started the league's midsummer classic as first baseman in his first season and designated hitter in his second. He slugged 30 home runs, plating 112 runs and scoring 101 himself, over his two seasons playing most of his games in a pitcher-friendly Perdue Stadium.
Delmarva Shorebirds Silver Anniversary Team
Catcher: Chance Sisco (2014)
First Base: Calvin Pickering (1997)
Second Base: January 23
Third Base: January 30
Shortstop: February 6
Left Field: February 13
Center Field: February 20
Right Field: February 27
Designated Hitter: March 5
Starting Pitchers: March 12
Relief Pitchers: March 19
*The Delmarva Shorebirds Silver Anniversary Team was voted on by a panel of experts who have deep, longstanding ties to the Shorebirds organization. The panel considered several factors to make well-rounded decisions on who best represents the history of the Delmarva franchise as both a competitive team in its own right and as a step on the road to major league glory. Members of the panel include: Chris Bitters, Shorebirds general manager; Will DeBoer, Director of Broadcasting & Communications; Gil Dunn, Delmarva Shorebirds Fan Club president; Dr. Richard A. Passwater, a.k.a. "Doc Shorebird," team historian; Ricky Pollitt, The Daily Times sportswriter; Bryan Records, longtime Shorebirds clubhouse assistant; Randy Scott, Froggy 99.9 FM radio personality and former Shorebirds broadcaster; and Jimmy Sweet, Shorebirds assistant general manager.