Silver Anniversary Team: Willie Harris, Second Base
Leader of 2000 SAL champs played 12 MLB seasons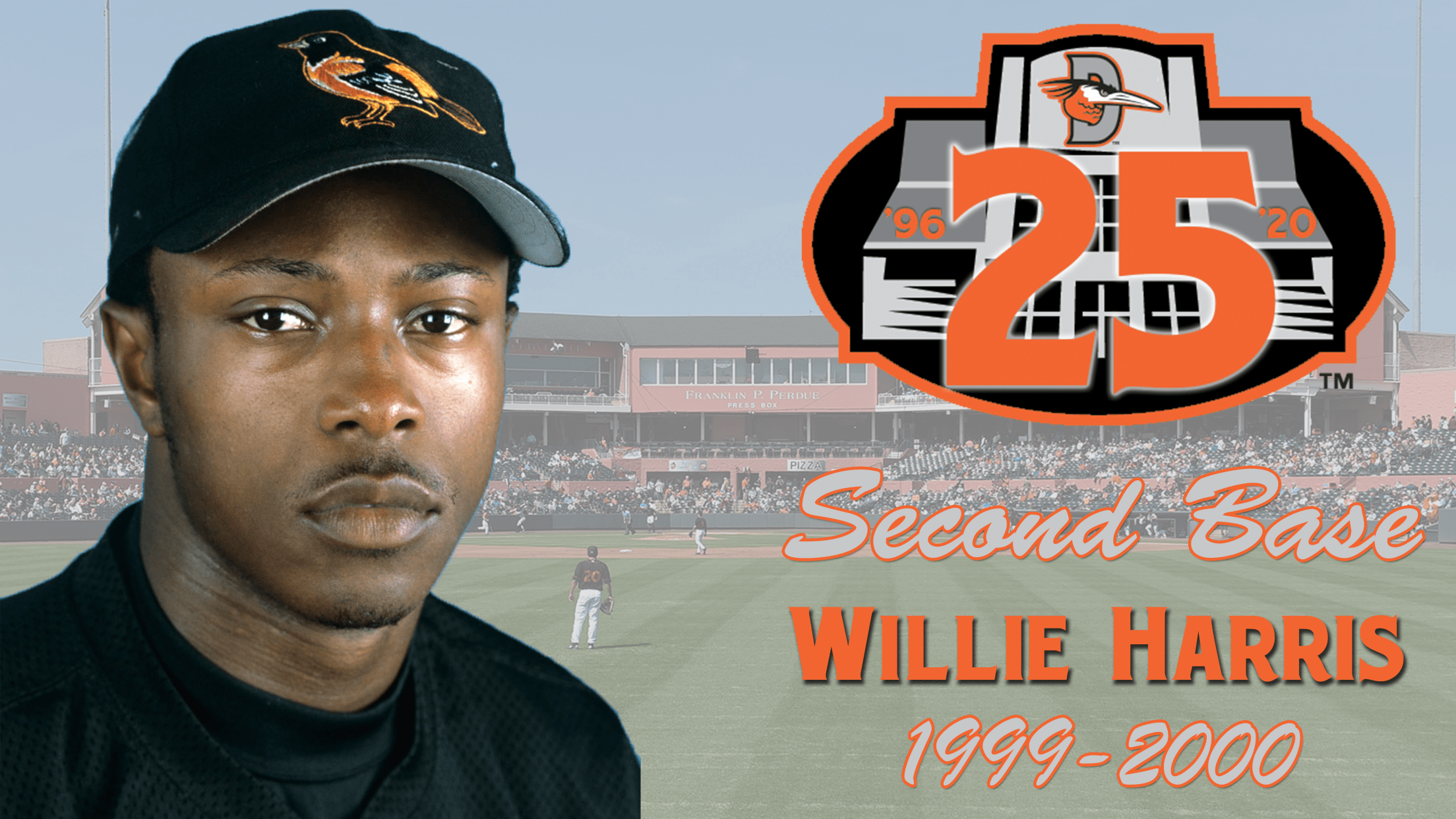 Onto week three of our Shorebirds Silver Anniversary Team reveal. Last week we unveiled our first base pick, one of the cornerstones of Delmarva's first South Atlantic League pennant winner. As we make the turn to second base, our esteemed panel voted for the lynchpin of another championship club who
Onto week three of our Shorebirds Silver Anniversary Team reveal. Last week we unveiled our first base pick, one of the cornerstones of Delmarva's first South Atlantic League pennant winner. As we make the turn to second base, our esteemed panel voted for the lynchpin of another championship club who parlayed his outstanding numbers at Perdue Stadium into one of the longest major league careers a Shorebird alumnus has yet to enjoy.
Second Base: Willie Harris, 1999-2000
199 games, .271/.368/.391, 148 R, 40 2B, 13 3B, 8 HR, 92 RBI, 55 SB, .759 OPS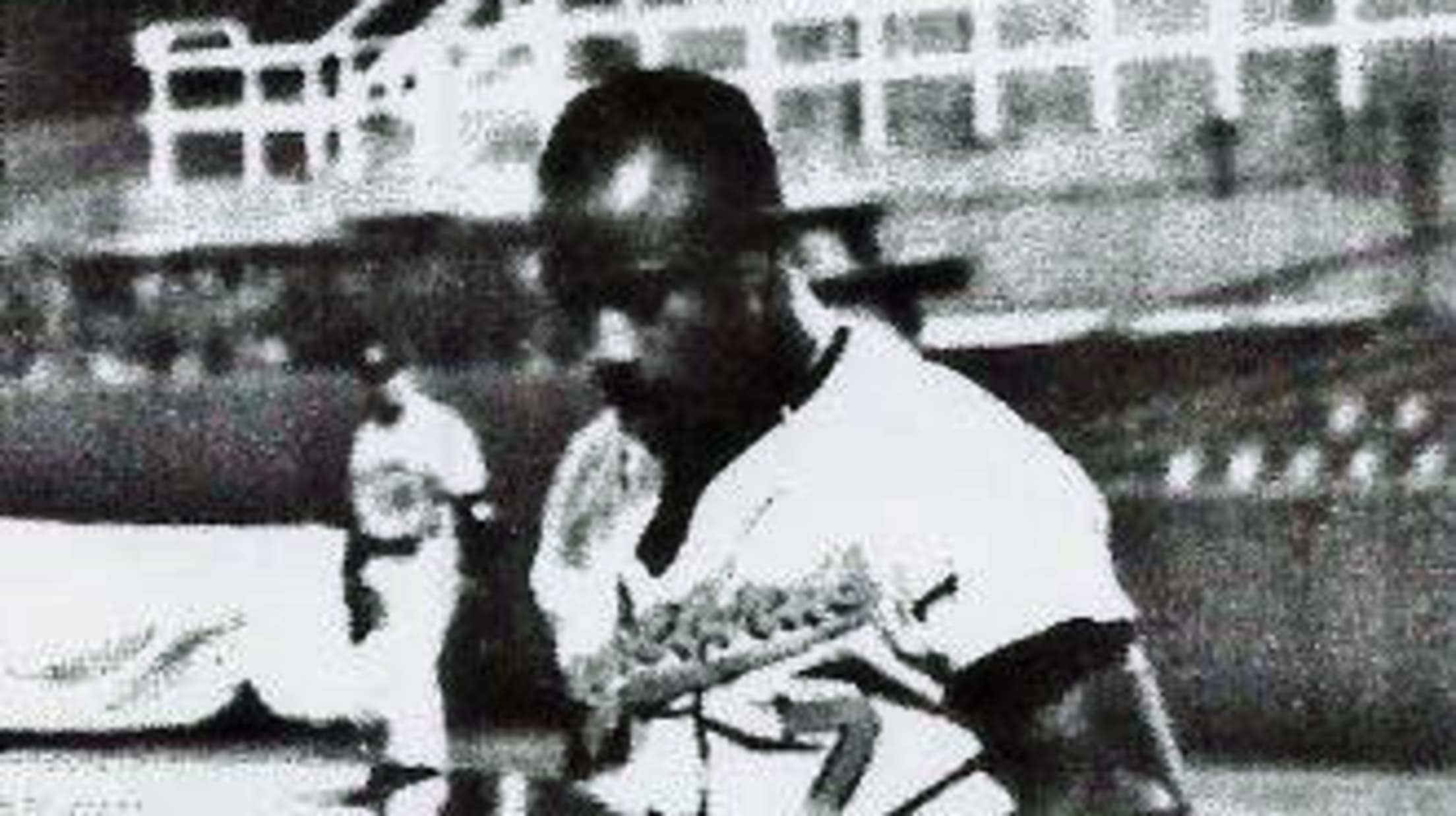 Sometimes all a prospect needs is a second chance to prove himself at one level. Willie Harris arrived on the Eastern Shore as an eager rookie in 1999, fresh off a 24th round selection by the Orioles (his third time being drafted). He put up a respectable stat line over 66 games with the Shorebirds, but the O's brass thought one more season in Class-A would do the Kennesaw State product well.
What a difference a year makes. In 2000 Harris returned to Perdue Stadium a new man, turning in a remarkable season as part of the Shorebirds' second South Atlantic League pennant winner. While his batting average (.274) stayed relatively the same as in his previous year (.265), Harris upped his plate discipline and raised his on-base percentage from .313 to .396. He tabbed into his extra-base power as well, smashing 27 doubles, 10 triples, and six home runs while driving in 60 runs and stealing 38 bases.
Most impressively, Harris became the top table-setter in Delmarva history. His 106 runs scored obliterated Calvin Pickering's 1997 team mark of 88; in the 19 seasons since, nobody has even sniffed Harris' record, the closest challenge coming from B.J. Littleton's 84 runs the next year.
Harris made himself a memorable figure as the Shorebirds' everyday second baseman, once pranking teammate Gary Cates by putting Icy Hot in the latter's socks. On July 24 that year he had a rare day off against the Piedmont Boll Weevils, but pinch-hit for Cates in the 10th inning…and still played nine innings as Delmarva lost in the 19th. Cates remembered Harris musing after the marathon game, "Well…so much for my off day. Thanks guys!"
Harris and his teammates got their revenge on Piedmont in that year's SAL postseason, knocking off the 90-win Boll Weevils as a wild card team in the best-of-three first round. After slaying that giant, there was no doubt the Shorebirds would go all the way as they swept the Columbus RedStixx in three games to win their second crown in four seasons.
The championship season was just the beginning for Harris. He jumped straight to Double-A Bowie in 2001, hitting .305 with 54 stolen bases in a full season with the Baysox. The O's rewarded him with a September callup, and he played nine games with Baltimore to close out the season. His time at Camden Yards was brief, though; the Orioles flipped him to the White Sox that offseason for outfielder Chris Singleton.

Harris became a key contributor for the Southsiders, playing in 313 games for Chicago over the next four seasons. His best moment came at the most important time: Game 4 of the 2005 World Series in Houston. With the Sox and Astros still scoreless in the top of the eighth, Harris notched a pinch-hit single and eventually scored the tiebreaking run on a two-out single by Jermaine Dye. Six outs later Harris and his White Sox teammates celebrated a four-game sweep and their first world championship in 88 years.
The next season Harris joined the Red Sox as a free agent and bounced around between the Braves, Nationals, Mets, and Reds before calling it quits in 2012 at age 34. He played in 1046 games over his 12 major league seasons, batting .238 with 39 home runs and 212 RBIs and 365 runs scored. While he makes the Shorebirds Silver Anniversary team as a second baseman, Harris became a true journeyman in the field, playing every position except for first base and catcher.
That knowledge of the entire diamond allowed him to shift seamlessly into coaching: after a 10-year reunion of the '05 White Sox, Harris debuted as hitting coach for Rookie-level Great Falls in 2016. He managed Chicago's Advanced-A Winston-Salem affiliate in 2017 and then skippered Double-A Richmond (Giants) for the next two seasons. This offseason he joined the Cincinnati Reds as their outfield and baserunning coordinator, an appropriate role for one of the best baserunners the Shorebirds have ever seen.

Best of the Rest
Gary Cates (2000-05) - As much of a fan favorite as anyone who's ever donned a Shorebird uniform, Cates played in a franchise-record 372 games over five seasons, batting .278 with 187 runs scored and 122 RBIs. He was a mere 18-year-old on the 2000 SAL champions and was part of two more Delmarva teams ('02, '05) that made it to the postseason. Cates reached as high as Double-A with the Orioles and also played in the Cubs, Rockies, and Phillies systems, plus half a season with Camden in the Atlantic League, before retiring after 2008 as a 10-year minor league vet.
Ryan Adams (2008) - Adams led the 2008 Shorebirds with a .308 average, 11 home runs, 57 RBIs, and an .829 OPS. Three years later he made his major league debut, playing in 29 games for the 2011 Orioles. He never got back to the majors but played another season in the Baltimore system before moving onto the Dodgers and retiring in 2015 after a brief stint in independent ball.
Stevie Wilkerson (2015) - Now known for his highlight reel catches in the outfield, Wilkerson made the SAL All-Star team as the Shorebirds' second baseman in 2015, hitting .287 with a .747 OPS over 92 games. He was an organizational All-Star for the O's that season and in 2017, when he hit .305 between Frederick and Bowie and made the Arizona Fall League. Wilkerson cracked The Show in 2018 and became Baltimore's regular center fielder the next year; in a season to forget, he gave O's fans a series of plays to remember, including a remarkable home run robbery during Game 162 at Fenway Park.
Adam Hall (2019) - A second-round pick for the O's in 2017, Hall earned midseason and postseason (utility infielder) All-Star nods in the SAL, batting .298 (one hit shy of .300) with 31 extra-base hits, 78 runs, and 33 stolen bases for a Shorebirds team that won a minor league-best 90 games. Playing most of the season with his mind on his father Tyler, who was battling multiple myeloma, Adam got to throw out the first pitch to his dad on Strike Out Cancer Night on July 27, scoring the run that iced a shutout win for Delmarva over Charleston.
Delmarva Shorebirds Silver Anniversary Team
Catcher: Chance Sisco (2014)
First Base: Calvin Pickering (1997)
Second Base: Willie Harris (1999-2000)
Third Base: January 30
Shortstop: February 6
Left Field: February 13
Center Field: February 20
Right Field: February 27
Designated Hitter: March 5
Starting Pitchers: March 12
Relief Pitchers: March 19
The Delmarva Shorebirds Silver Anniversary Team was voted on by a panel of experts who have deep, longstanding ties to the Shorebirds organization. The panel considered several factors to make well-rounded decisions on who best represents the history of the Delmarva franchise as both a competitive team in its own right and as a step on the road to major league glory. Members of the panel include: Chris Bitters, Shorebirds general manager; Will DeBoer, Director of Broadcasting & Communications; Gil Dunn, Delmarva Shorebirds Fan Club president; Dr. Richard A. Passwater, a.k.a. "Doc Shorebird," team historian; Ricky Pollitt, The Daily Times sportswriter; Bryan Records, longtime Shorebirds clubhouse assistant; Randy Scott, Froggy 99.9 FM radio personality and former Shorebirds broadcaster; and Jimmy Sweet, Shorebirds assistant general manager.