Senators Invited to Remain Nationals Double-A Affiliate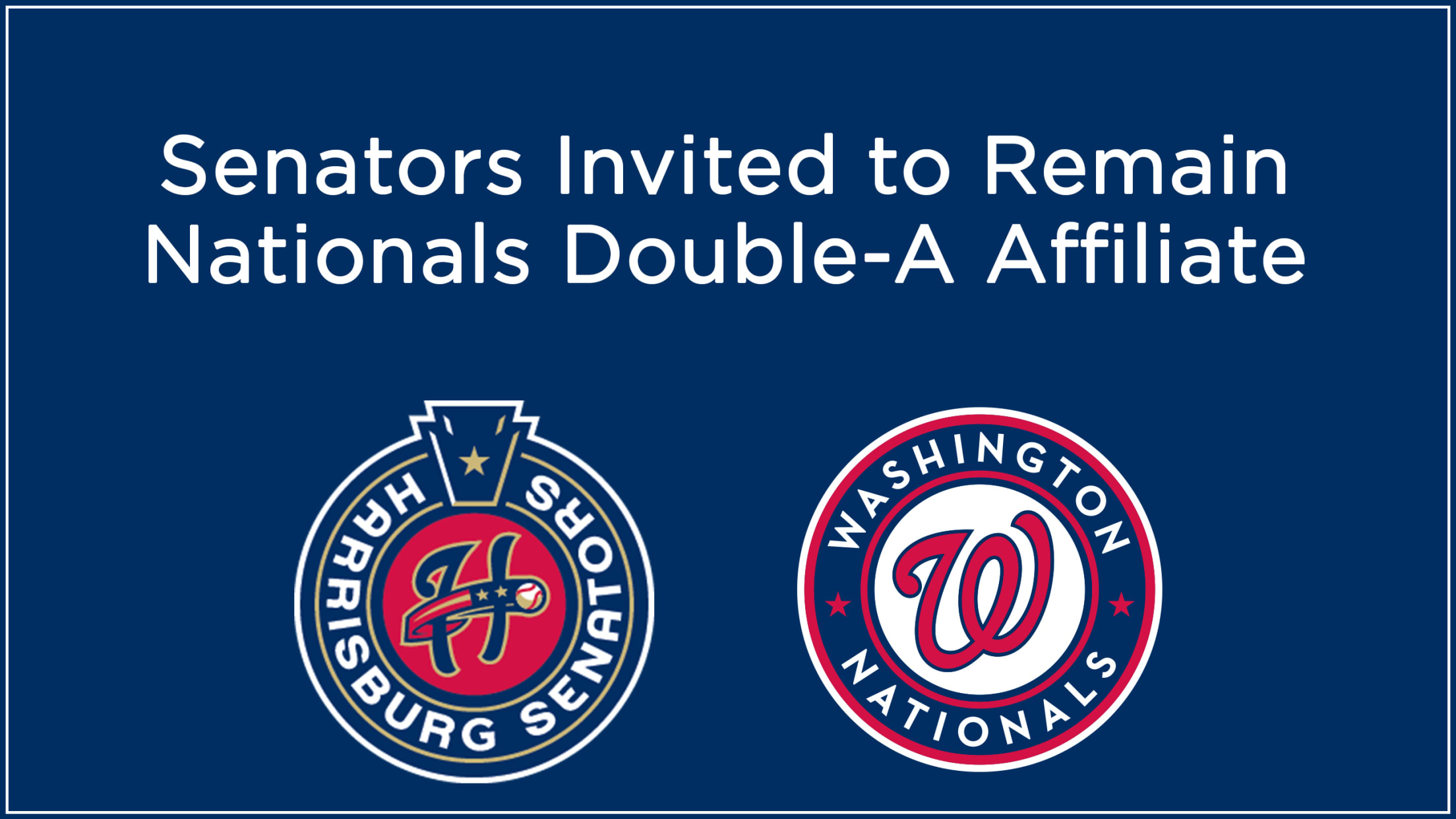 The Washington Nationals, today, extended invitations to the affiliates they plan to partner with for 2021 & beyond. The Harrisburg Senators have been invited to remain the Nationals Double-A affiliate. "We are happy to have received the invitation to remain the Double-A affiliate for the Nationals," said Kevin Kulp, Senators
The Washington Nationals, today, extended invitations to the affiliates they plan to partner with for 2021 & beyond. The Harrisburg Senators have been invited to remain the Nationals Double-A affiliate.
"We are happy to have received the invitation to remain the Double-A affiliate for the Nationals," said Kevin Kulp, Senators team president. "The support that the Senators & FNB Field receive from community leaders, ownership, team partners, fans, local media, and so many others makes our spot on City Island one of the best in Minor League Baseball. We have a staff of hardworking folks and a dedicated fanbase that is anxious for Senators baseball to return in 2021."
The Harrisburg Senators have served as Washington's Double-A affiliate since 2005. Prior to baseball's return to D.C. in 2005, the Senators spent 14 seasons (1991–2004) as the Double-A affiliate of the Montreal Expos.
You can read the full statement from the Nationals here.