May Individual Game Tickets on Sale
Harrisburg Senators individual game tickets for May go on sale today, April 7, at 10:00 a.m. Tickets are available for purchase online at senatorsbaseball.com, over the phone during office hours or in person at the box office Monday through Friday 10:00 a.m. until 5:00 p.m. Governor Wolf previously announced that
Harrisburg Senators Announce 2021 Field Staff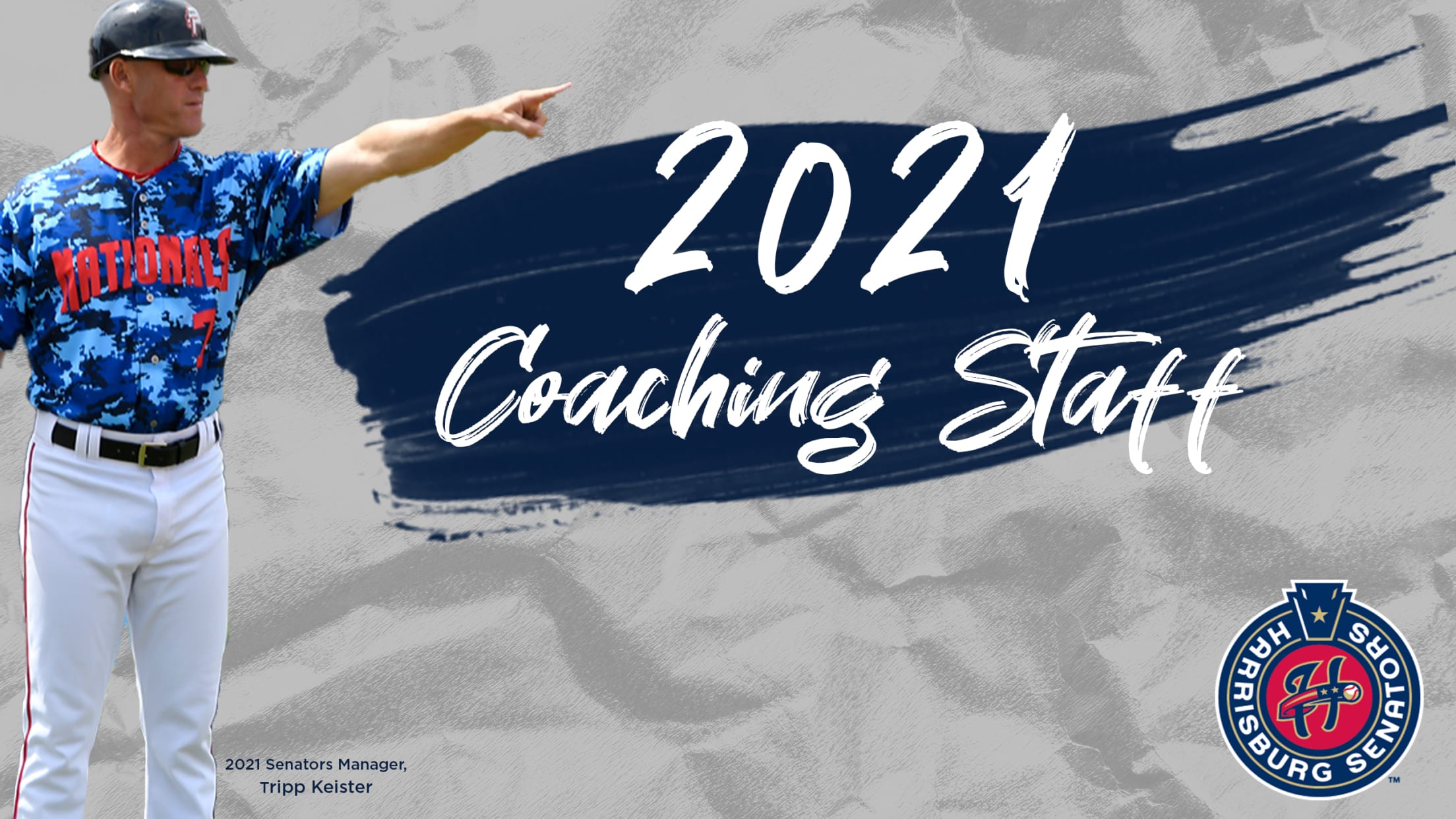 HARRISBURG, PA. - The Washington Nationals have announced that Tripp Keister has been named 2021 manager of the Harrisburg Senators. He replaces manager Billy Gardner, Jr. who was named 2020 manager but never managed a game due to the pandemic canceled season. Joining Keister on the 2021 Senators staff is
Senators Announce 2021 Schedule
Harrisburg Senators Baseball is Back!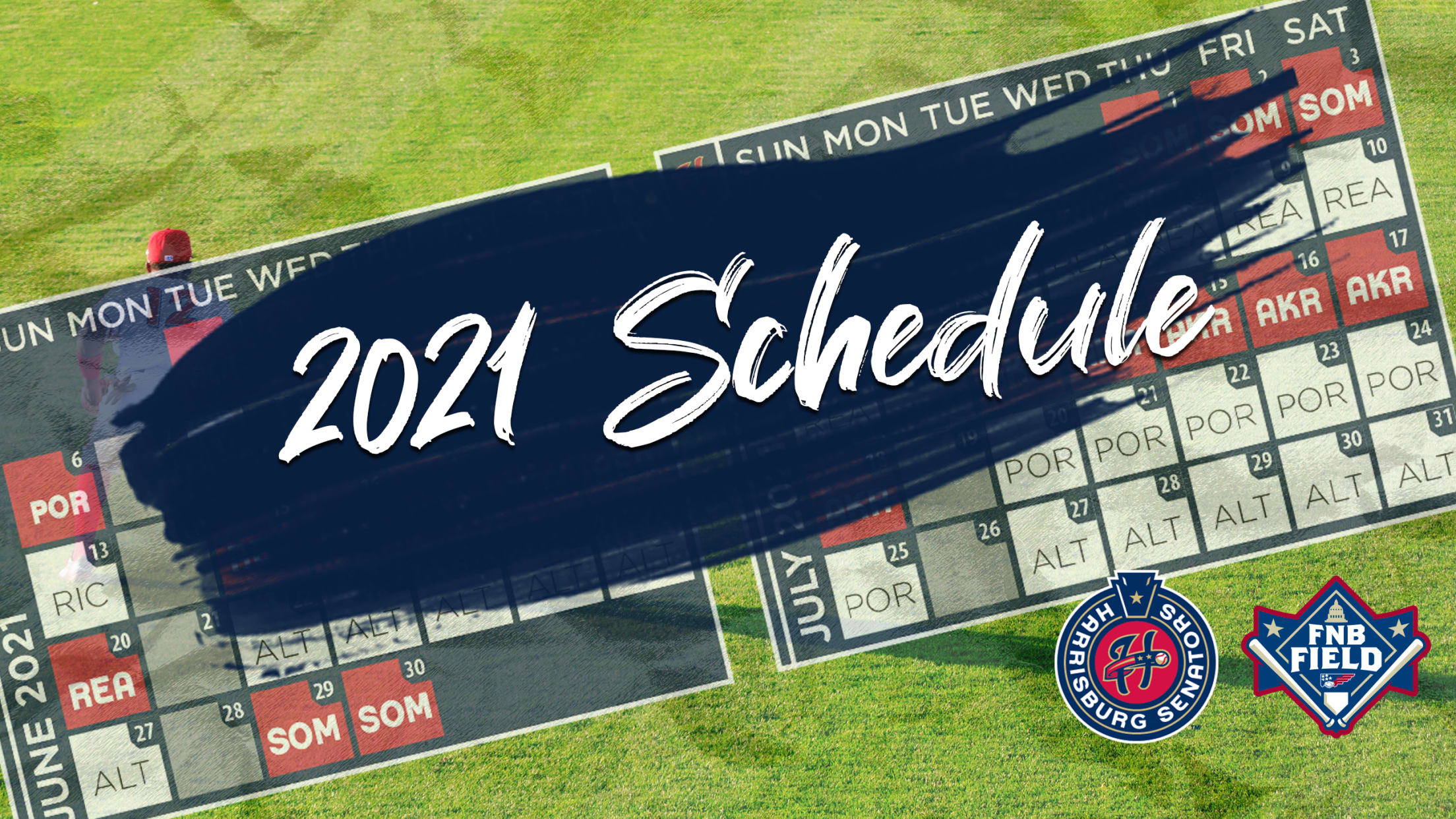 Today Major League Baseball and the Harrisburg Senators announce that baseball is returning to FNB Field after missing the 2020 season due to the coronavirus pandemic. The Senators open the season Tuesday, May 4 at Somerset (NY Yankees) with the home opener Tuesday, May 11 against the Richmond Flying Squirrels
MLB ANNOUNCES MINOR LEAGUE BASEBALL TEAMS 
Teams Will Be Part of New Model to Better Serve Fans, Players and Clubs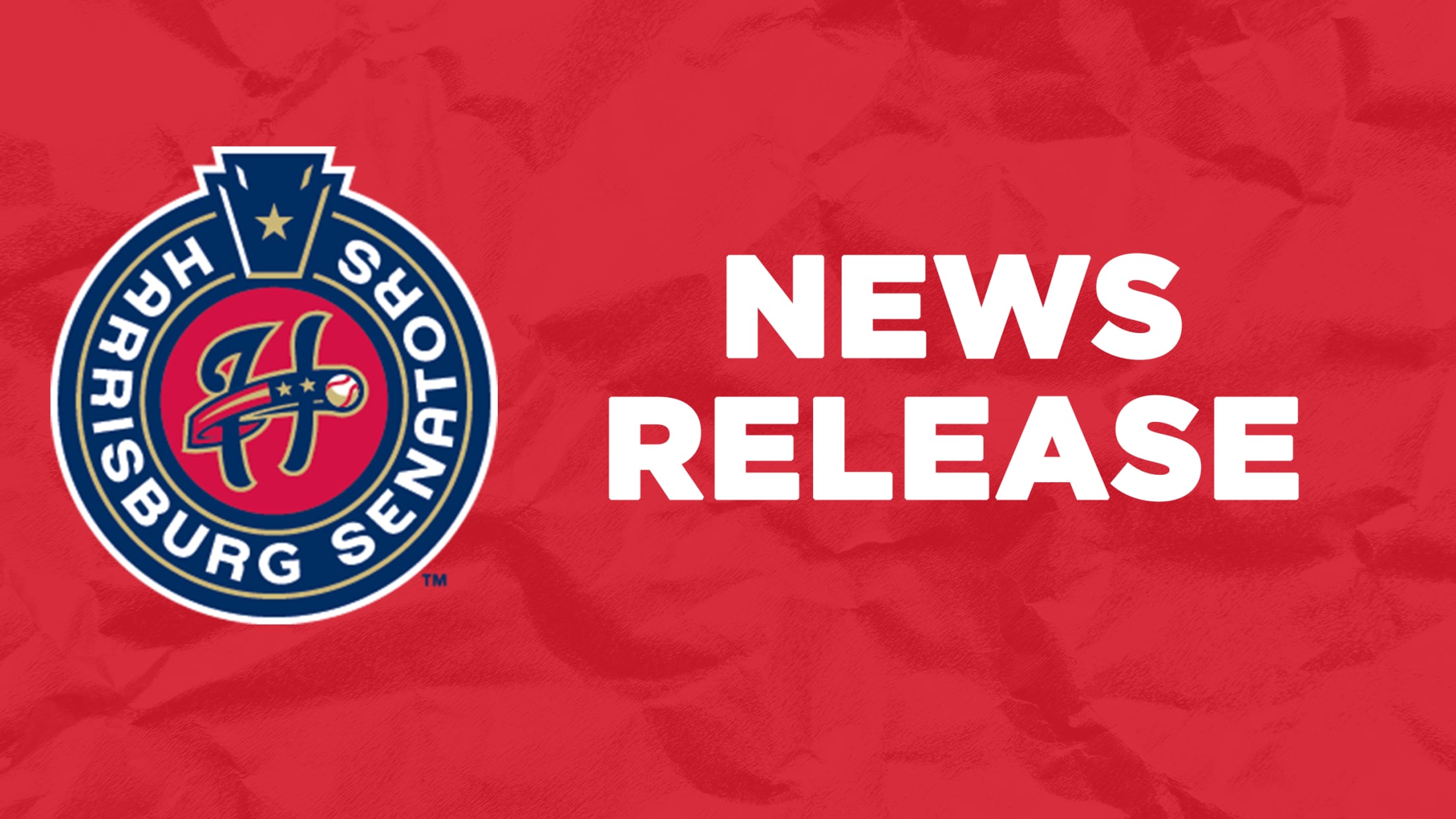 Minor Leagues to Include Player Salary Increases, Modernized Facility Standards and Reduced Travel* MLB Preserves High-Level Baseball in Communities, Expands MLB-Supported Baseball Major League Baseball today announced that all 120 Minor League Clubs offered an invitation to become Professional Development League ("PDL") license holders have officially agreed to accept.
Senators Invited to Remain Nationals Double-A Affiliate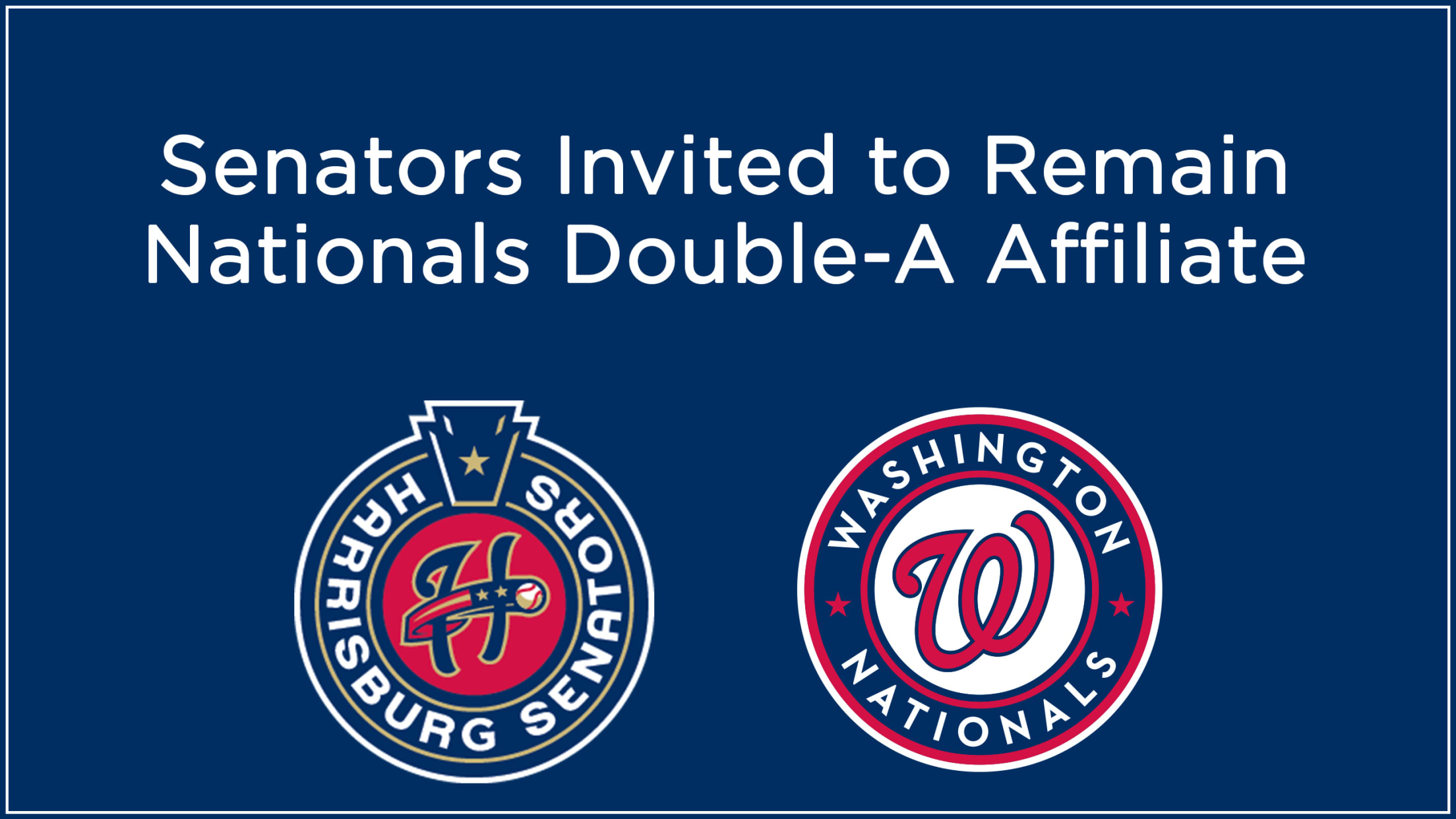 The Washington Nationals, today, extended invitations to the affiliates they plan to partner with for 2021 & beyond. The Harrisburg Senators have been invited to remain the Nationals Double-A affiliate. "We are happy to have received the invitation to remain the Double-A affiliate for the Nationals," said Kevin Kulp, Senators
Senators Host Blood Drive with Central PA Blood Bank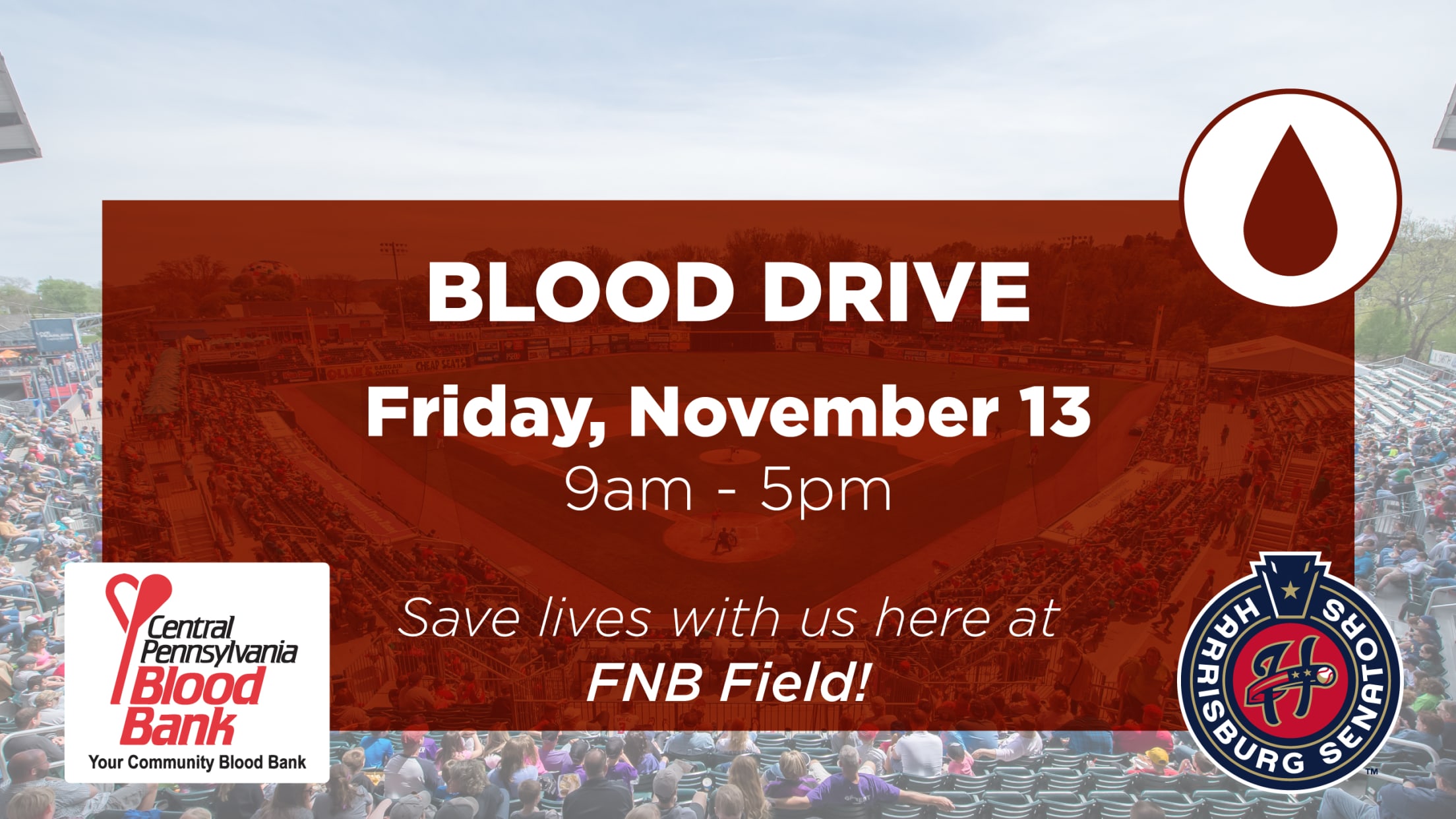 The Harrisburg Senators are teaming up with the Central PA Blood Bank for a Blood Drive in the Senators home clubhouse at FNB Field on Friday, November 13 from 9am – 5pm. Details:
We strongly suggest you schedule an appointment to donate blood. *appointments help us improve your donation
(Mini) Golf City Island with 36 fun holes!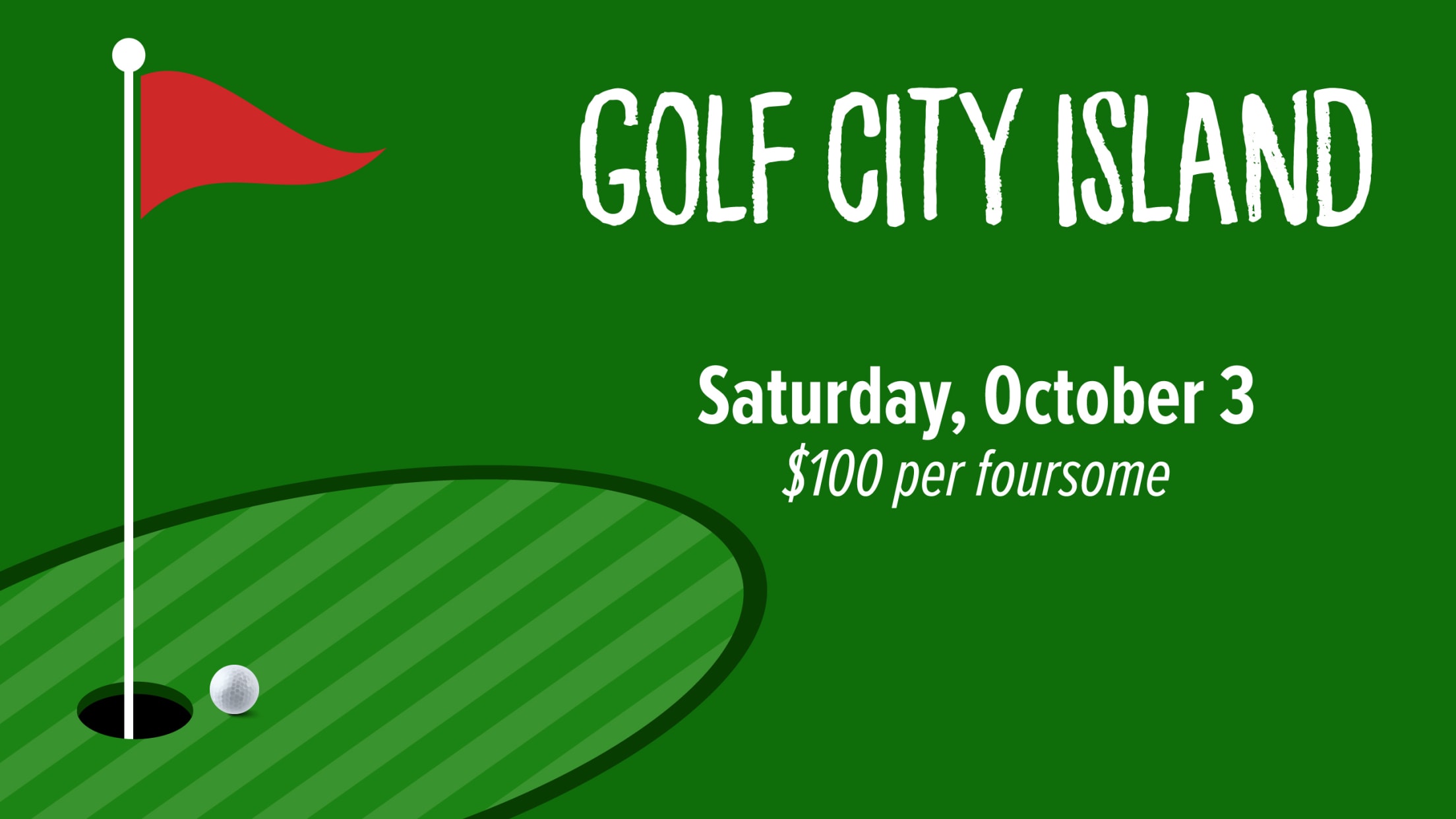 The Senators are proud to co-host a fun miniature golf 'Golf City Island' event on Saturday, October 3rd! Mini golf foursomes can be purchased for $100 each. Golfers can purchase one of three "tee times"; 8:30am, 11:30am, or 2:30pm. Each foursome will start at a different hole either at FNB
Minor League Baseball Announces 2020 Season Cancelled
It is with much regret that the Harrisburg Senators announce today that the 2020 baseball season has been cancelled by Minor League Baseball. The Senators had been preparing for a delayed 2020 baseball season but were unable to move forward due to the many impediments created by the COVID-19 Pandemic.
Senators to Donate $5,000 to COVID-19 Relief
The Harrisburg Senators are thrilled to announce that we have raised $5,000 to donate to local nonprofits to aid in COVID-19 relief. Over the last two months the Senators have sold t-shirts, raffled off autographed memorabilia, & sold undated ticket vouchers to raise money to aid in relief. "We recognize
A Letter to Senators Fans from Team President Kevin Kulp
Senators Fans,What a crazy time! Baseball Season is supposed to be underway at this point and believe me when I tell you-our entire staff can't wait to open our doors to you again. And we will-when the time is right. When the governmental agencies and the various health officials-in conjunction
SENATORS ANNOUNCE PARTNERSHIP WITH LIVESOURCE
The Harrisburg Senators and LiveSource LLC announce an exciting new way to bid on specialty jerseys and memorabilia items while continuing to raise money for charitable partners. Moving away from paper silent auctions and using the LiveSource app, the app allows fans not in attendance to take part in the
Harrisburg Senators Statement on 2020 Season
With the announcement yesterday from Minor League Baseball that the start of the Minor League Baseball season has been postponed, Senators home games may not begin on April 16th as planned. The safety & security of fans, players and employees at the ballpark is our top priority, so we will
Senators Single Game Tickets on Sale February 26
Today the Senators announced that single game tickets go on sale electronically Wednesday, February 26th and in person Saturday, February 29th at 10 a.m. at FNB Field on City Island. Single game ticket prices are unchanged from 2019. 
Senators Announce Front Office Promotions
34th Season Home Opener April 16
The Harrisburg Senators, the Double-A affiliate of the 2019 World Series Champion Washington Nationals, are excited to announce four front office promotions as the team readies for the 34th season since returning to the Eastern League in 1987. 
Senators Job Fair this Saturday, February 15 at FNB Field
Team and Food Service partner looking for seasonal part-time workers
The Harrisburg Senators, the Double-A affiliate of the 2019 World Series Champion Washington Nationals, annual job fair is Saturday, February 15 at FNB Field. The Senators and their food service partners are hiring part-time and game day seasonal employees. The job fair runs from 10 a.m. until 1 p.m. with
Harrisburg Senators Announce 2020 Promotional Schedule
Giveaways, Fireworks and "Playeros de Harrisburg" highlight promotional schedule
The Harrisburg Senators, the Double-A affiliate of the 2019 World Series Champion Washington Nationals, announced their 2020 promotional schedule Monday, which includes something for everyone in the family. The 2020 promotional schedule is loaded with fun for all and includes a season-long celebration of the Washington Nationals 2019 World Series
Senators Statement on the Passing of Stephen Reed
HARRISBURG, PA. - The Harrisburg Senators are saddened to hear of the passing of former Harrisburg Mayor Stephen Reed. He was instrumental in bringing professional baseball back to City Island in 1987 and in keeping the team here in 1995. He was a big supporter of the Senators over the
Harrisburg Senators Announce 2020 Field Staff
The Washington Nationals have announced that Billy Gardner, Jr. has been named 2020 manager of the Harrisburg Senators. He replaces long time manager Matt LeCroy who moves into a different position with the Nationals organization. Joining Gardner on the 2020 Senators staff is new pitching coach Sam Narron and hitting
FIRST ATHLETES ANNOUNCED FOR ACTION-PACKED NITRO CIRCUS "YOU GOT THIS" TOUR COMING TO FNB FIELD ON SATURDAY JUNE 6TH, 2020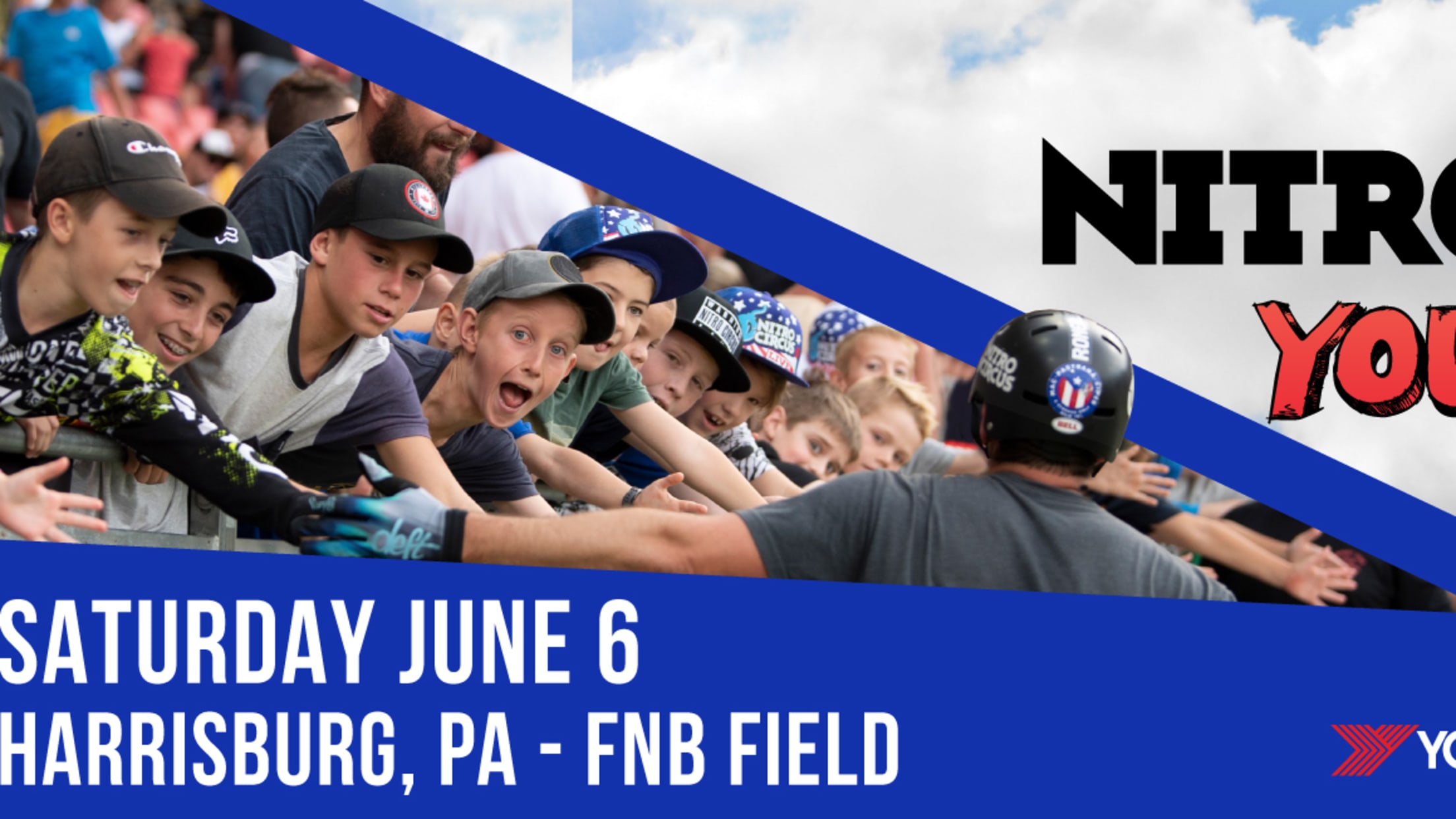 Harrisburg, PA - With excitement revving up following the announcement of Nitro Circus' explosive 'You Got This' tour, more details about the action sports spectacular are being released, including the first athletes set to perform in the adrenaline-charged show.
Senators Saddened by Sudden Passing of Mark Butler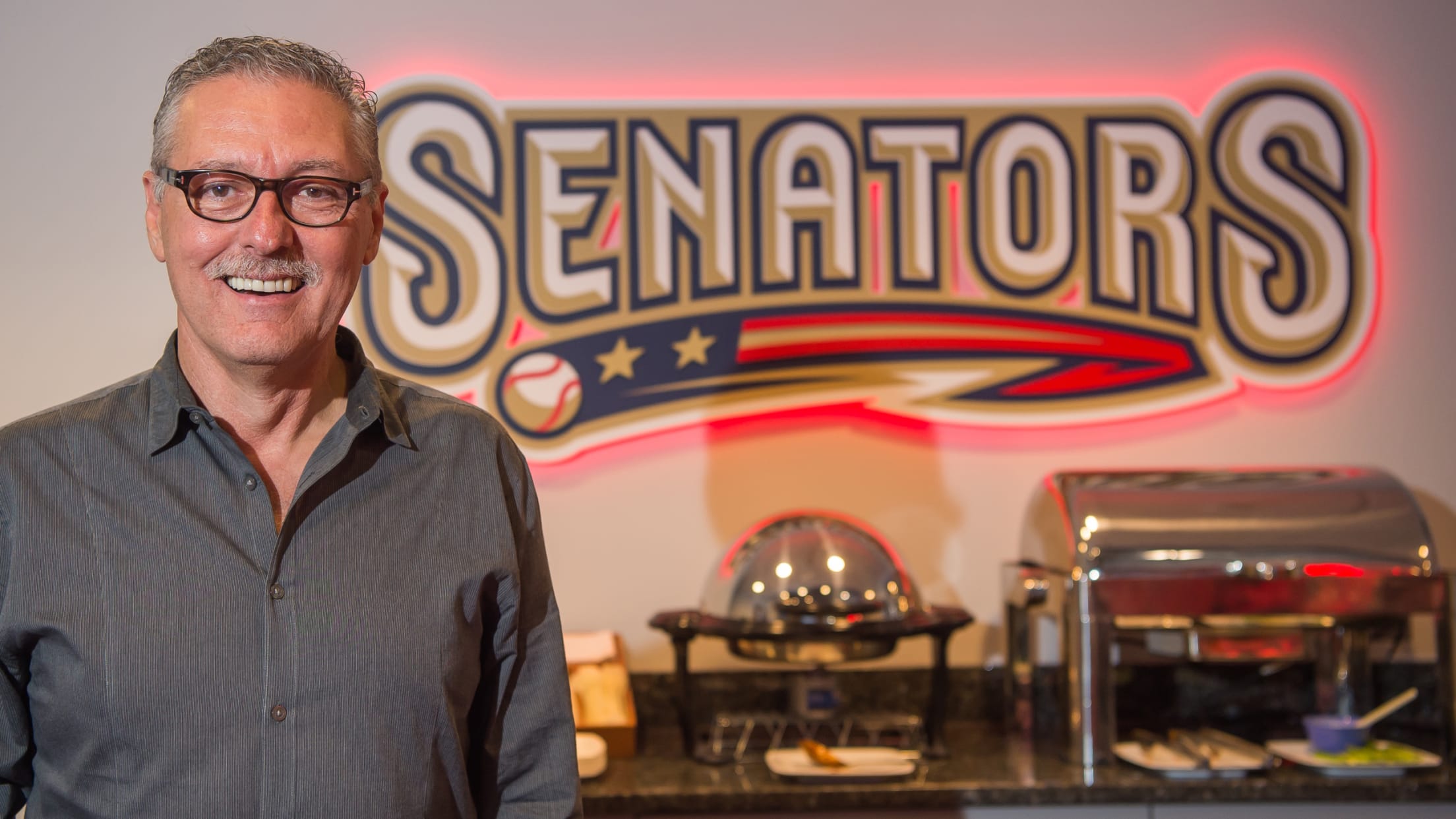 The Harrisburg Senators are heartbroken and deeply saddened by the sudden passing of principal owner and managing partner Mark Butler. He was also a founding father and CEO of Ollie's Bargain Outlet. 
Senators to Participate in "Copa de la Diversion"
Will become "Playeros de Harrisburg" for five games
HARRISBURG, PA. - The Harrisburg Senators, Double-A affiliate of the 2019 World Series Champion Washington Nationals, in partnership with Minor League Baseball, have announced that the team will participate in the "Copa de la Diversion" or "Fun Cup" campaign in the 2020 season. The "Copa de la Diversion" initiative was
NITRO CIRCUS' ACTION-PACKED "YOU GOT THIS" TOUR IS HEADED TO FNB FIELD IN HARRISBURG, PA ON SATURDAY JUNE 6th, 2020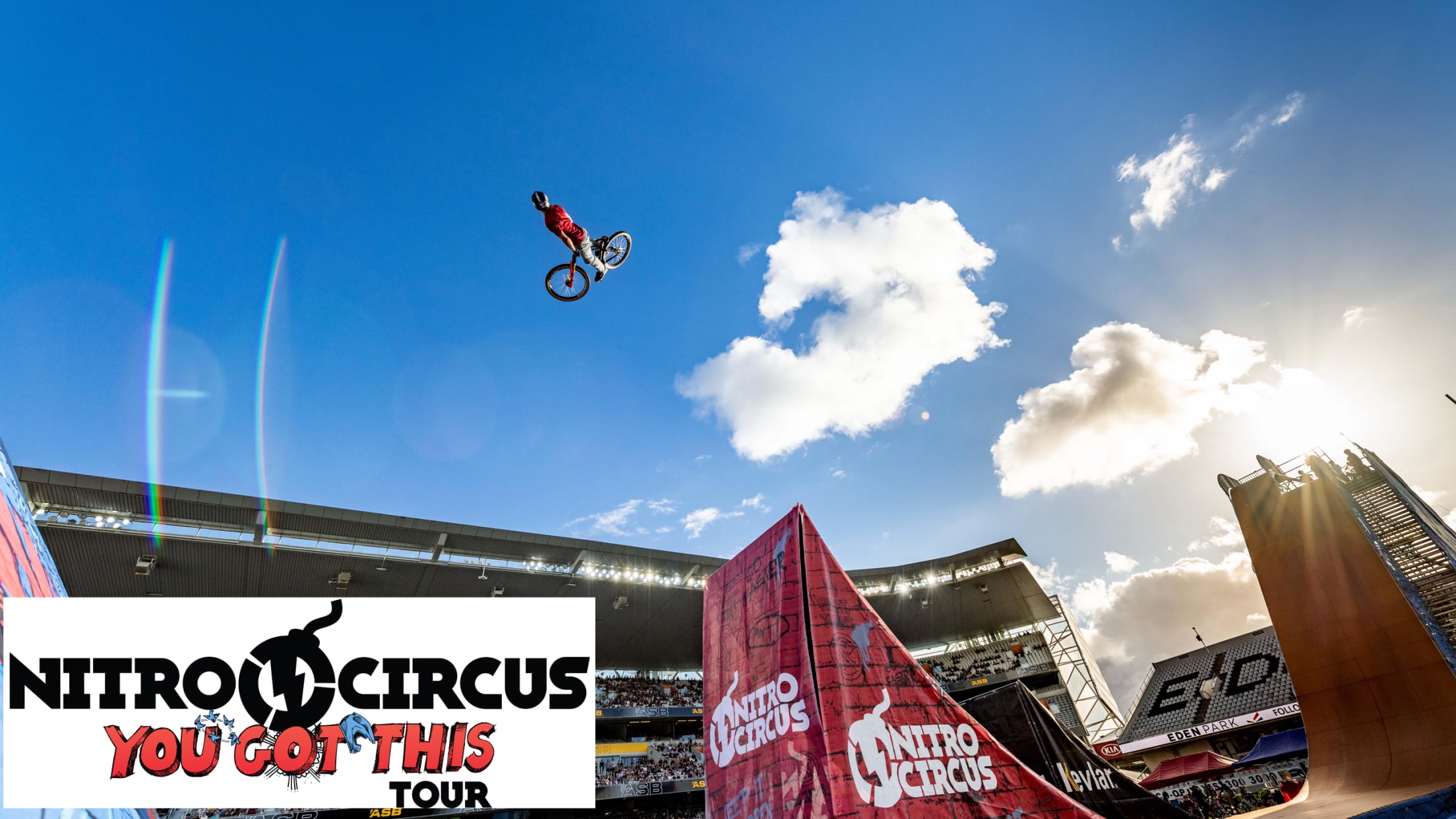 Harrisburg, PA - As spring temperatures heat up so will the action as Nitro Circus is headed across North America with its explosive 'You Got This' tour, and the only way to truly experience it is live. Witness Nitro's thrill-loving daredevils brave the world's largest jumps - including the world-renowned
Sens Looking for PA Announcer for 2020 Season!
The Harrisburg Senators are looking for a Public Address Announcer for its home games, starting with the 2020 season. The PA Announcer's duties include announcing starting line-ups, all game action, public address announcements, contests, and other duties as assigned.The PA Announcer is the main voice of the Harrisburg Senators while
Senators Announce Two New Front Office Hires
Steph Pagliaro and Max Hrip added to staff
The Harrisburg Senators, the Double-A affiliate of the 2019 World Series Champion Washington Nationals, are excited to announce two new hires to the front office staff. Steph Pagliaro is the new digital marketing manager which is part of the marketing and communications department. Max Hrip is an account executive in
Senators Fall 12-5 to Bowie
Bowie wins WDCS 3-1