Sensylvania Club Season Memberships
All Sensylvania Club Ticket Memberships in 2021 will be voucher packs. Vouchers can be purchased in 10, 30 or 60 packs in three (3) different seating levels.
Vouchers will be placed into your on-line TicketReturn account and can be redeemed online for the games of your choosing, subject to availability, in our designated voucher exchange sections.
Any remaining vouchers at the conclusion of the 2021 season will be transferred to a dollar amount and be applied toward your 2022 Sensylvania Club Membership.
Full Season Sensylvania Club Members (60 voucher pack) can choose to opt-in to every game. A member of the Senators ticketing team will assist in seating Sensylvania Club members who opt-in to every game.
All Sensylvania Club members can release their tickets with at least 72 hours notice if they are no longer able to attend that game and use those vouchers for another game during the season. Any vouchers that are exchanged for tickets for a 2021 game and not used will not be applied as a credit toward your 2022 ticket plan and become invalid for a future 2021 game.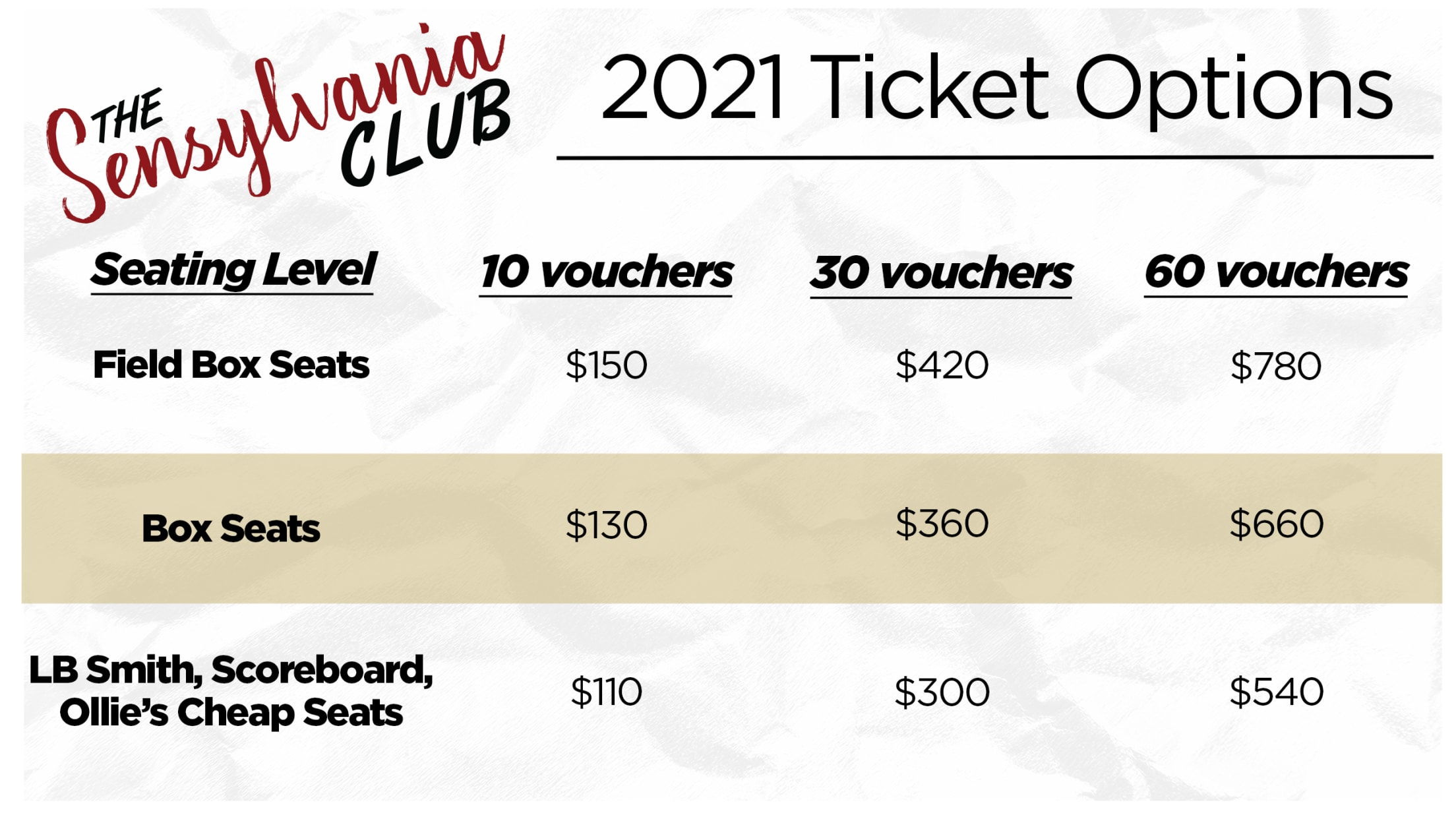 Frequently Asked Questions