Senators fundraisers are a great (& fun) way for your organization to make money!
How it works:
Choose the option (below) that works best for your organization and your goals.
Contact a Senators Sales Representative at 717.231.4444 to start your fundraiser
Sell your tickets / vouchers
Earn money
Fundraising Options:
Undated Box Seat Vouchers: You earn $3 for every voucher sold -- perfect for flexibility
Date Specific Box Seat Tickets: You earn $4 for every ticket sold -- great option to gather your supporters for a night at the park!
Date Specific Box Seat Ticket for Tuesday or Wednesday (new for 2022!): You earn $8 for every ticket sold -- targeted specifically at a Tuesday/Wednesday on the schedule (must sell at least 100 fundraising tickets to qualify)
---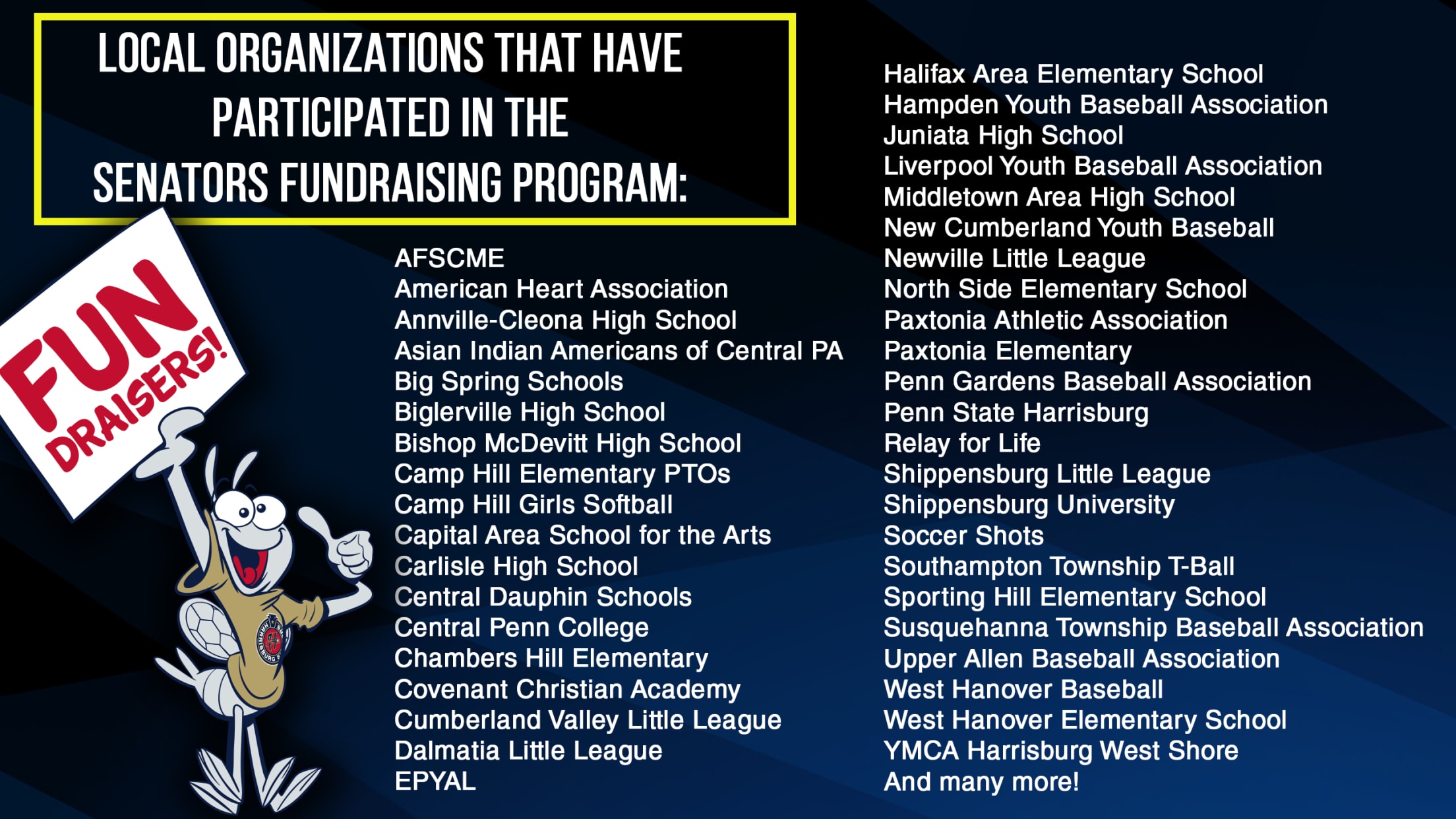 Are you interested in doing a fundraiser with the Senators? Call us at (717)231-4444 or email us here.