2008-2009 Nuts manager McCullough, Dodgers advance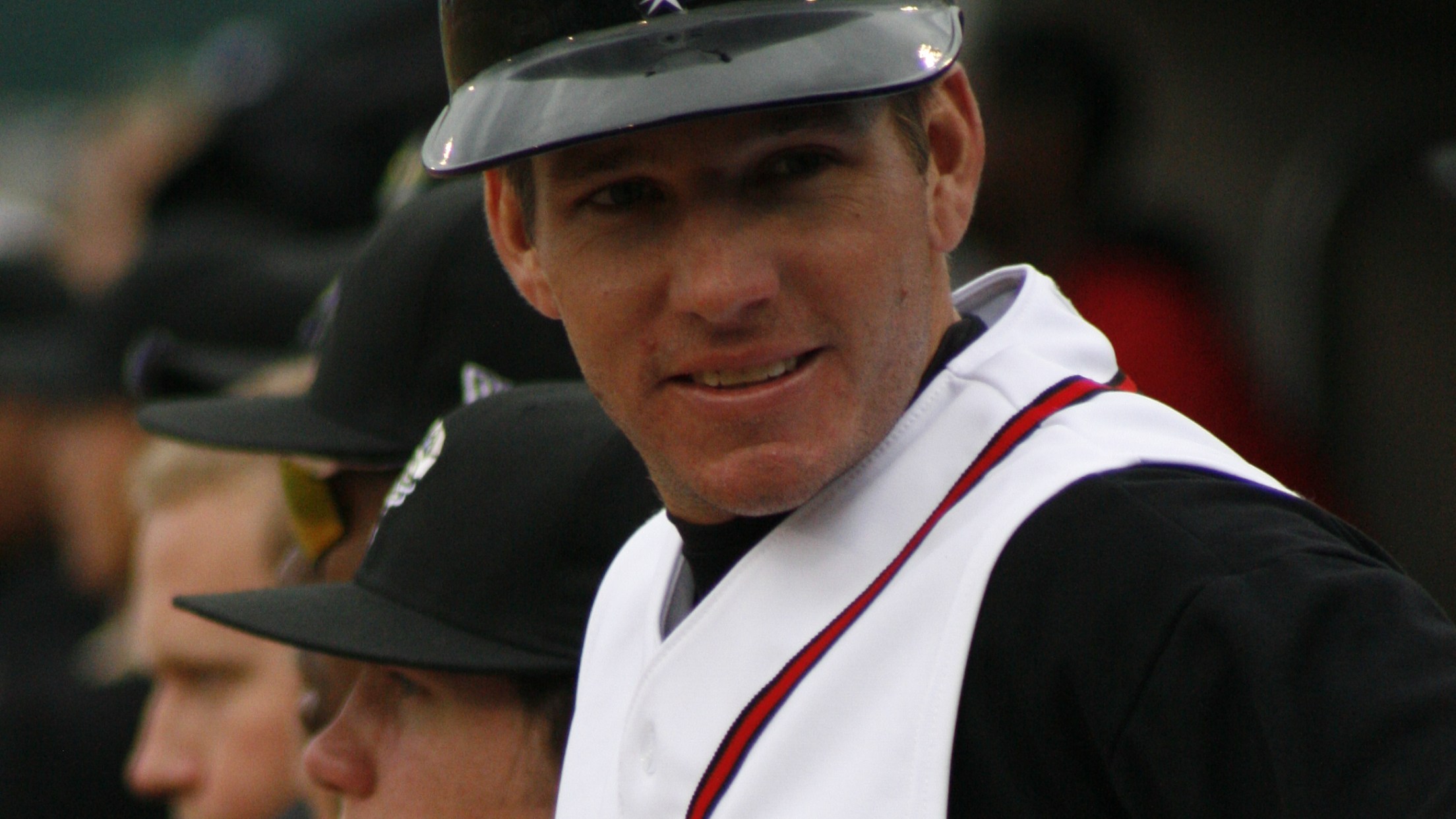 On Wednesday night at Chavez Ravine, Chris Taylor swatted a two-run game-winning homer, launching the Los Angeles Dodgers past the St. Louis Cardinals, 3-1, and into the National League Division Series for a best-of-5 matchup with the archrival San Francisco Giants. In the process, a pair of prominent former Lansing
On Wednesday night at Chavez Ravine, Chris Taylor swatted a two-run game-winning homer, launching the Los Angeles Dodgers past the St. Louis Cardinals, 3-1, and into the National League Division Series for a best-of-5 matchup with the archrival San Francisco Giants. In the process, a pair of prominent former Lansing Lugnuts, now wearing Dodger blue, also moved onward.
Go back 13 years. 28-year-old Clayton McCullough, the son of longtime scout Howard McCullough, skippered the 2008 Lansing Lugnuts to the first-half Midwest League Eastern Division title on his way to being named the Midwest League's Manager of the Year. McCullough returned to manage the Lugnuts in 2009 before helming Dunedin in 2010 and 2011 and Vancouver in 2012 and 2013, earning respect wherever he went.
In 2014, the Blue Jays installed McCullough as their brand new Minor League Coordinator of Instruction. It was a position he held for only one year before the Los Angeles Dodgers pried him away. As the Dodgers' Minor League Field Coordinator, McCullough headed the Dodgers' on-field MiLB development for the next five seasons. In the 2020-2021 offseason, the Detroit Tigers and new manager A.J. Hinch hired Dodgers first-base coach George Lombard as the Tigers' new bench coach, opening up a vacancy on L.A.'s MLB coaching staff that was filled by the elevation of McCullough for the 2021 season.
First base coach Clayton McCullough of the Los Angeles Dodgers silhouetted as he throws batting practice prior to a baseball game against the Arizona Diamondbacks at Dodger Stadium in Los Angeles. @dodgers #dodgers #ClaytonMcCullough #mlb #baseball #losangeles #california pic.twitter.com/4QQEhFSMvu

— Keith Birmingham (@photowkb) September 16, 2021
In the process, McCullough joined another former Lugnut on the Dodgers' staff. Mark Prior had made a pair of ballyhooed rehab appearances in Lansing in 2004, a year after winning 18 games and posting a 2.43 ERA in the Chicago Cubs' rotation. Prior had joined the San Diego Padres' organization after retiring in 2013, serving as MiLB pitching coordinator from 2015-2017. Then the Dodgers came calling, hiring Prior to be their bullpen coach from 2018-2019. In 2020, Prior moved up to become the Dodgers' pitching coach, and here he remains.
Awaiting the Dodgers in the NLDS is another former Lansing Lugnut, 2012 right-hander Anthony DeSclafani, a key member of the San Francisco Giants' starting rotation.
All will be on hand as the latest chapter is written in a Dodgers and Giants' rivalry stretching back to the 19th century.