Beers, Lugs whitewash Whitecaps, 6-0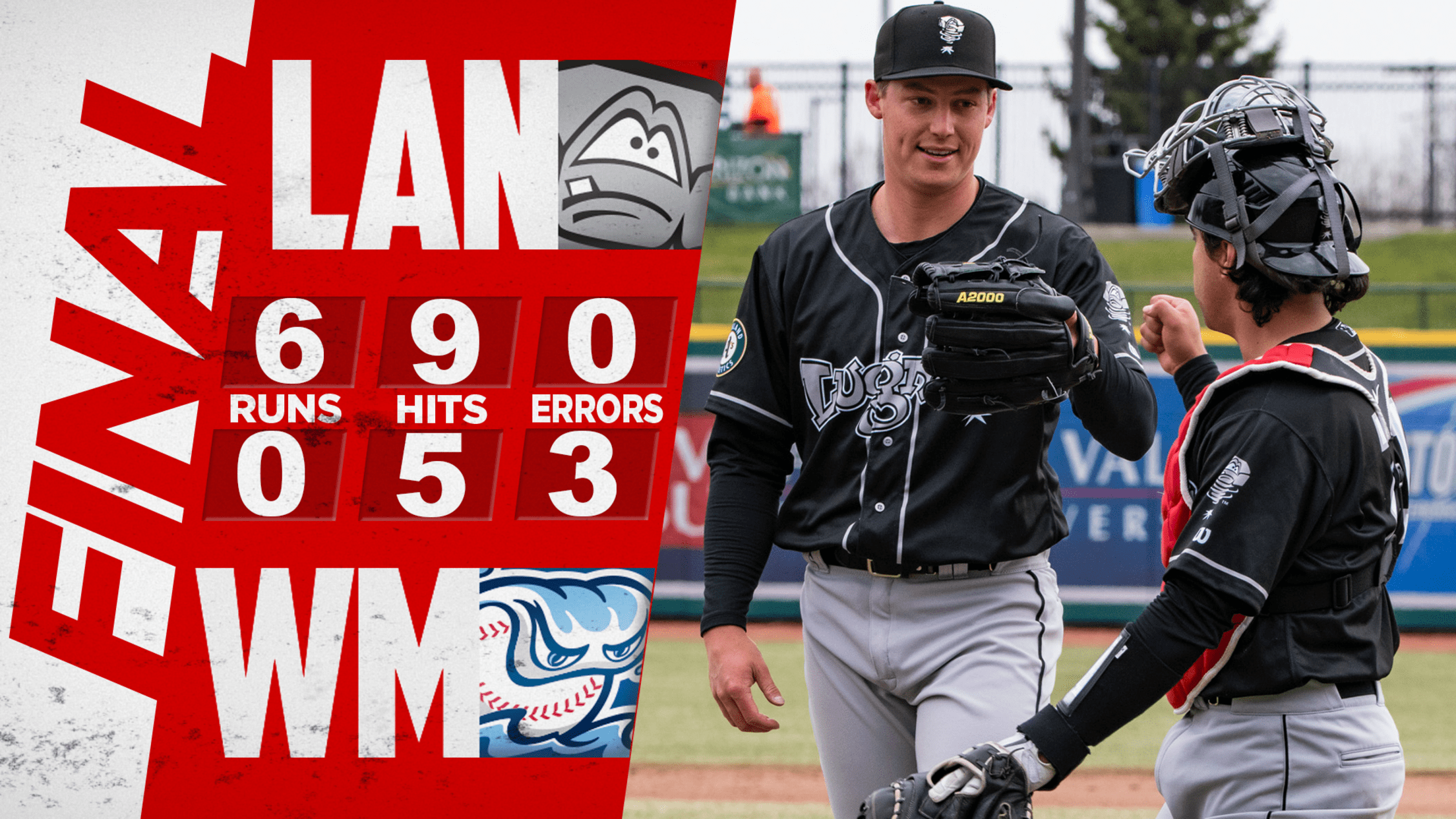 COMSTOCK PARK, Mich. – Blake Beers tossed seven sparkling innings against the Midwest League's best offense, and the Lansing Lugnuts (15-16) used a six-run third inning to notch their second shutout of the year, 6-0 over the West Michigan Whitecaps (19-13) on Saturday night at LMCU Ballpark. The Whitecaps, who
COMSTOCK PARK, Mich. – Blake Beers tossed seven sparkling innings against the Midwest League's best offense, and the Lansing Lugnuts (15-16) used a six-run third inning to notch their second shutout of the year, 6-0 over the West Michigan Whitecaps (19-13) on Saturday night at LMCU Ballpark.
The Whitecaps, who entered the game leading the league in team batting average, hits, total bases, on-base percentage and slugging percentage and tied for first in the league in runs scored and home runs, had outscored the Lugnuts 35-17 and outhit the Nuts 51-28 in winning three of the first four games of the series. But with Saturday's result, Lansing can clinch a six-game series split with a win in Sunday's finale.
On June 11, 2022, Blake Beers had set a professional high with seven strong innings at West Michigan, limiting the Whitecaps to one run on three hits – only to see the Caps stun the Lugnuts with two runs in the bottom of the ninth for a 3-2 victory.
On this night, both Beers and his teammates were far better. The right-hander from the University of Michigan used 87 pitches, 59 strikes, to firmly silence the Whitecaps' prolific attack, striking out three, walking one, and allowing only three hits – a first-inning double, a fifth-inning single and a sixth-inning single.
Kumar Nambiar maintained the strong pitching for the final two frames, allowing a pair of singles to open the eighth before setting down the final six batters in order, two by strikeout, to finish the five-hit shutout.
The Lugnuts' offense all arrived in one early rush against West Michigan starter Garrett Burhenn. Max Muncy led off the third inning with a double off the center field wall and Daniel Susac singled him home for a 1-0 lead. After a strikeout of Junior Pérez, Clark Elliott singled through the right side and third baseman Izaac Pacheco botched a fielder's choice to load the bases. CJ Rodriguez worked an RBI walk to push the lead to 2-0, Sahid Valenzuela singled home Elliott for a 3-0 lead, Euribiel Ángeles singled home two more runs for a 5-0 lead, and Valenzuela came home on a poor throw by catcher Josh Crouch on an Ángeles stolen-base attempt to close out the Lugnuts' biggest inning to date in 2023.
Both Valenzuela and Susac finished the game with a pair of singles, with Susac extending his on-base streak to 14 games.
The Sunday 2 p.m. finale will feature a starting rematch from Tuesday's series opener, with Lansing right-hander Jack Perkins (2.70 ERA) taking on West Michigan left-hander Jack O'Loughlin (3.63 ERA).
Following Sunday's conclusion, the Lugnuts enjoy a day off Monday before returning home from May 16-21 against Lake County. For more information, visit lansinglugnuts.com or call (517) 485-4500.
# # #