Butler homers, but Nuts fall 14-6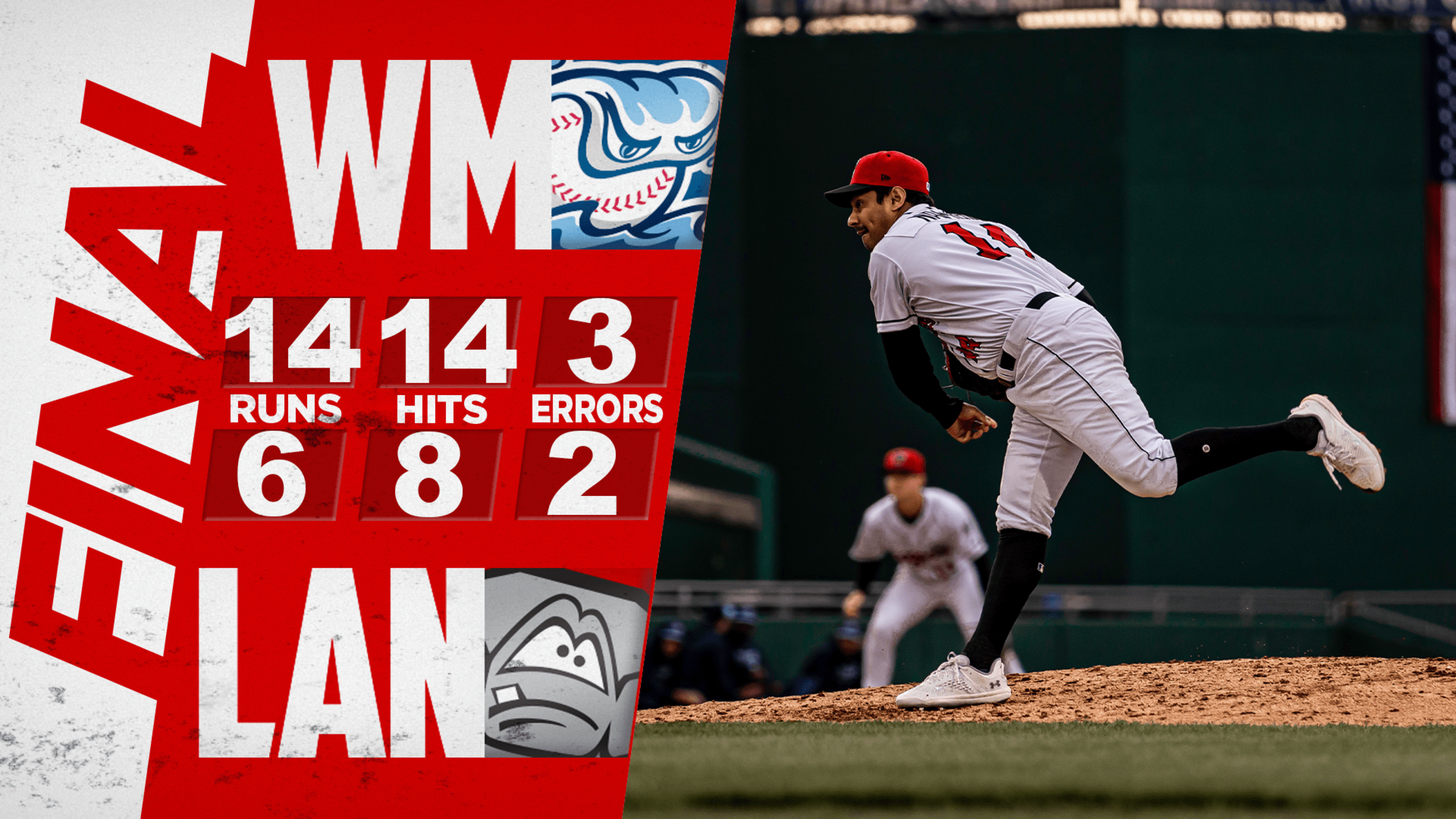 LANSING, Mich. – Jonny Butler crushed the Lansing Lugnuts' first home run of the season, but the West Michigan Whitecaps (6-1) hit two homers amid 14 hits, plus drew 12 walks, on their way to a 14-6 victory over the Lugnuts (4-3) on Friday night at Jackson® Field™. After dropping
LANSING, Mich. – Jonny Butler crushed the Lansing Lugnuts' first home run of the season, but the West Michigan Whitecaps (6-1) hit two homers amid 14 hits, plus drew 12 walks, on their way to a 14-6 victory over the Lugnuts (4-3) on Friday night at Jackson® Field™.
After dropping the first game of the series, the Whitecaps have defeated the Nuts in three straight games.
Trailing 1-0 in the second with Junior Pérez aboard, Lansing right fielder Butler turned on a curve from West Michigan starter Keider Montero and slugged it out to the Tailgate Terrace above the lawn in right.
But the Nuts' lead did not last long. Roberto Campos hit a two-run opposite-field home run in the third inning off Lansing starting pitcher Jacob Watters, leapfrogging the Whitecaps into a 3-2 lead. Watters followed with a walk, a lineout from Danny Serretti, a second walk, and a single allowed to Ben Malgeri before departing in favor of Mac Lardner, who was greeted by a Dillon Paulson two-run single for a 5-2 Whitecaps lead.
An inning later, the Whitecaps sent ten batters to the plate against Lardner and Tyler Baum, scoring six runs to break the game open. All told, the Lugnuts' first three pitchers used, Watters, Lardner and Baum, combined to walk 10 batters and allow nine hits in the first 4 1/3 innings.
West Michigan added a run in the fifth against Baum and two runs in the seventh against Hunter Breault, including an Izaac Pacheco home run, before Kumar Nambiar held the Whitecaps hitless and scoreless over the final 2 1/3 innings.
After Butler's second-inning home run, meanwhile, the Nuts used two Whitecaps errors to score two in the third but then did not score again until a Joshwan Wright two-run double off Cristhian Tortosa in the eighth.
Wright and Butler each finished the game 2-for-4, while leadoff hitter Caeden Trenkle went 1-for-3 with a double and two walks.
The Lansing Lugnuts will observe Jackie Robinson Day on Saturday by wearing their special Page Fence Giants tribute uniforms, paying homage to the great professional Black traveling team from the 1890s. Gates will open at 5 p.m. with first pitch at 6:05 p.m. For more information, visit lansinglugnuts.com or call (517) 485-4500.
# # #