Caps crush four homers, blank Lugnuts 6-0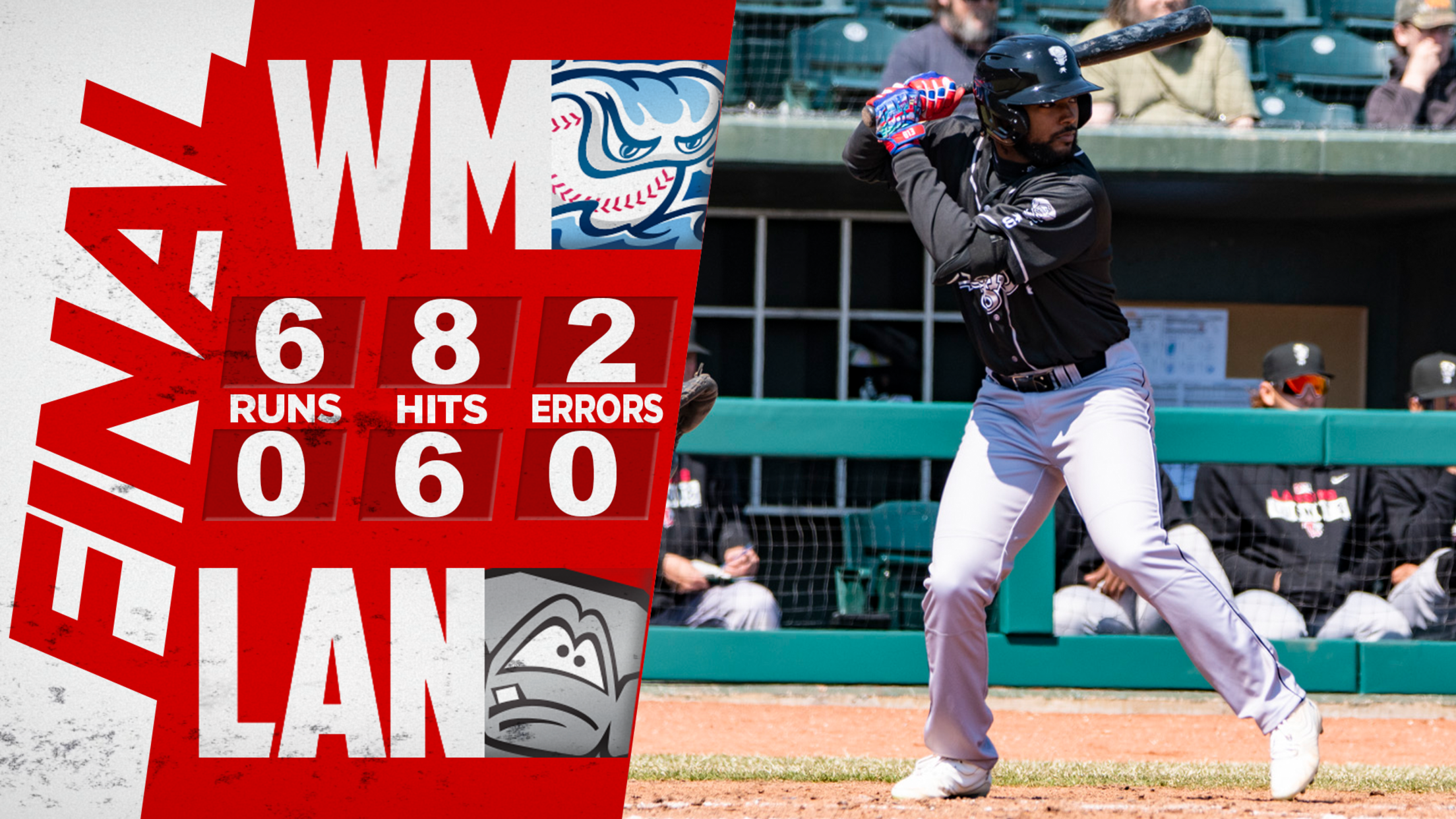 LANSING, Mich. – Four West Michigan Whitecaps (5-1) homered to back a combined four-pitcher six-hit shutout, defeating the Lansing Lugnuts (4-2), 6-0, in front of 6,282 on Thursday night at Jackson® Field™. The game was completed in two hours and seven minutes, with Lugnuts pitchers Joelvis Del Rosario (six innings)
LANSING, Mich. – Four West Michigan Whitecaps (5-1) homered to back a combined four-pitcher six-hit shutout, defeating the Lansing Lugnuts (4-2), 6-0, in front of 6,282 on Thursday night at Jackson® Field™.
The game was completed in two hours and seven minutes, with Lugnuts pitchers Joelvis Del Rosario (six innings) and Jack Owen (three innings) combining to throw 95 pitches, 64 strikes, to pitch nine innings – but the Whitecaps made their biggest swings count.
After Ben Malgeri doubled and scored on an Eliezer Alfonzo fielder's choice in the fourth inning to break a scoreless tie, Austin Murr homered beyond the Tailgate Terrace in the fifth, Alfonzo blasted a two-run shot that hopped into the second floor of the Outfield Loft apartments and Izaac Pacheco followed with a homer into The View in the sixth inning, and Malgeri homered into the Wrigley Ivy in right in the eighth.
With the power show, the Whitecaps launched into a tie for the Midwest League lead with seven home runs, and Malgeri became the first hitter in the league to hit three homers.
Meanwhile, the Lugnuts threatened throughout the game but went 0-for-12 with runners in scoring position and stranded 11 men on base against Carlos Peña (3 1/3), Angel Reyes (2 2/3), Gabe Sequeira (two innings) and RJ Petit (one inning), who combined to strike out 14 batters.
Ninth-place hitter Danny Bautista, Jr. went 2-for-4 in the loss, while leadoff hitter Max Muncy summed up the Nuts' frustrations by going 0-for-5 with five strikeouts.
Friday night is Claws and Paws at the ballpark, featuring White Claws specials and dogs welcome to the ballpark. First pitch is at 6:05 p.m. between West Michigan right-hander Keider Montero (2.25 ERA) and Lugnuts right-hander Jacob Watters (3.00), with gates opening at 5 p.m. For more information, visit lansinglugnuts.com or call (517) 485-4500.
# # #