Cartaya slugs Loons past Lugnuts, 7-2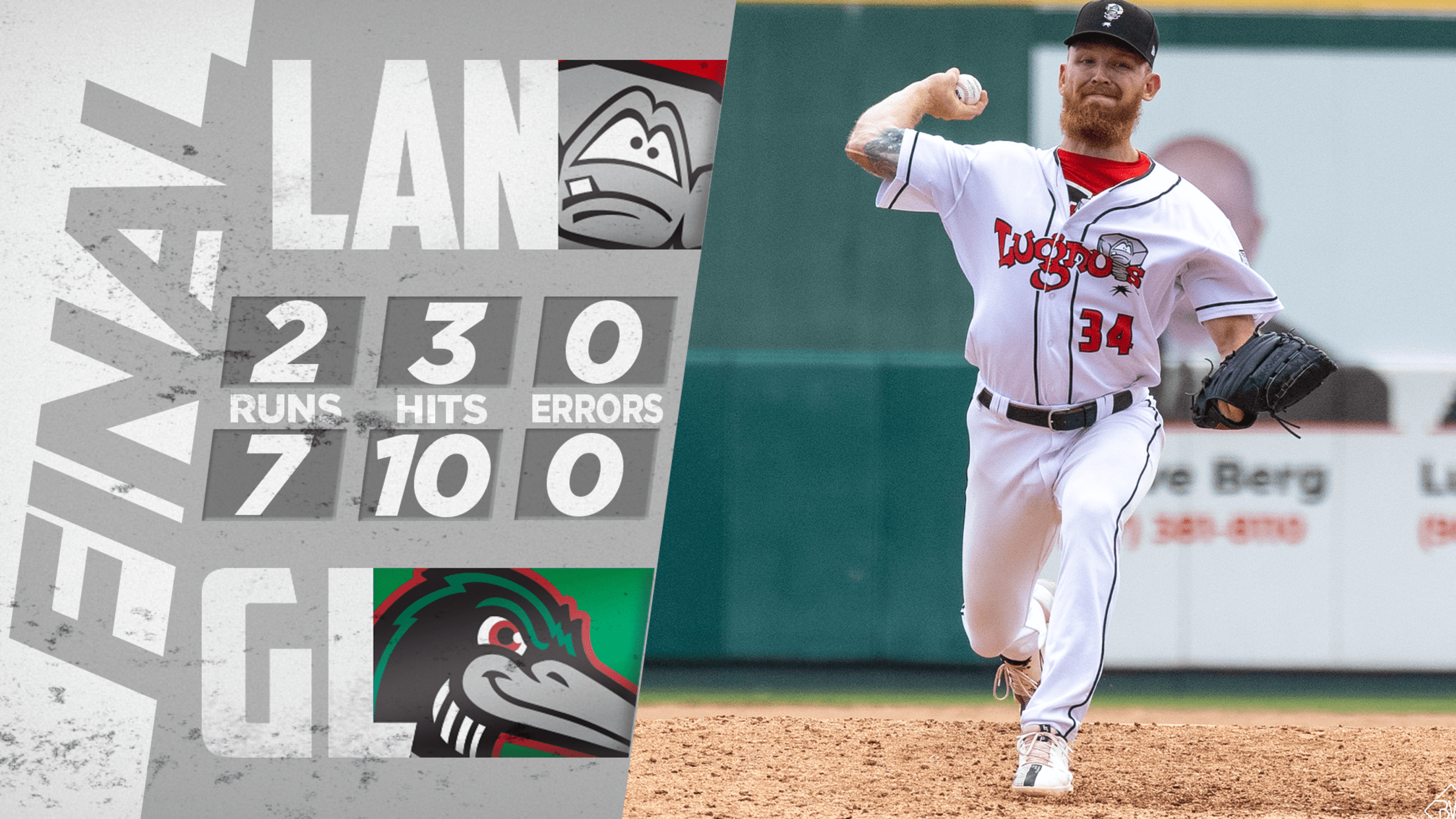 MIDLAND, Mich. – The Los Angeles Dodgers' No. 1 prospect, 20-year-old Diego Cartaya, lived up to his billing with a pair of two-run homers, and the Great Lakes Loons (16-11, 56-37) cruised past the Lansing Lugnuts (11-16, 36-57), 7-2, on Thursday night at Dow Diamond. Cartaya had been 1-for-17 with
MIDLAND, Mich. – The Los Angeles Dodgers' No. 1 prospect, 20-year-old Diego Cartaya, lived up to his billing with a pair of two-run homers, and the Great Lakes Loons (16-11, 56-37) cruised past the Lansing Lugnuts (11-16, 36-57), 7-2, on Thursday night at Dow Diamond.
Cartaya had been 1-for-17 with 10 strikeouts in his first five games against the Lugnuts, but turned around his fortune against starter Joey Estes.
In the bottom of the first inning, Eddys Leonard led off with a single up the middle against Estes and Cartaya followed with a majesty arch well beyond the left field wall, putting the Loons up 2-0.
The Lugnuts tied the game with consecutive bases-loaded walks issued by Emmet Sheehan in the top of the third, only to see Leonard double and Cartaya crush a first-pitch, tie-breaking two-run homer to left against Estes in the bottom of the third. Luis Diaz later added a two-run triple in the frame, increasing the Great Lakes lead to 6-2.
Estes finished with six runs allowed on six hits and two walks in three innings, though he did also strike out seven batters.
The Lugnuts bullpen, forced to work the majority of the game, pitched effectively. Brock Whittlesey followed Estes with two scoreless innings, striking out two. Mac Lardner handled the next 2 1/3 innings, allowing an eighth-inning RBI double to Edwin Mateo, before yielding to Trayson Kubo for the final two outs.
But the Lugnuts' offense managed only three singles – from Tyler Soderstrom in the first inning, Patrick McColl in the third inning and Jack Winkler in the eighth inning – against Sheehan and three relievers.
Great Lakes has won two straight games in the six-game series after dropping the opener.
6-foot-7 right-hander Kyle Virbitsky makes his 2022 Lugnuts debut on Friday night at 7:05 p.m. in the fourth game of the series, opposed by Loons righty Nick Nastrini (4.21 ERA).
Following the conclusion of the series on Sunday, the Lugnuts return home August 2-7 to welcome in the West Michigan Whitecaps. For more information and to purchase tickets, visit lansinglugnuts.com or call (517) 485-4500.
# # #