Clarke's inside-the-parker, Bowman's stellar debut highlight Nuts' 15-8 loss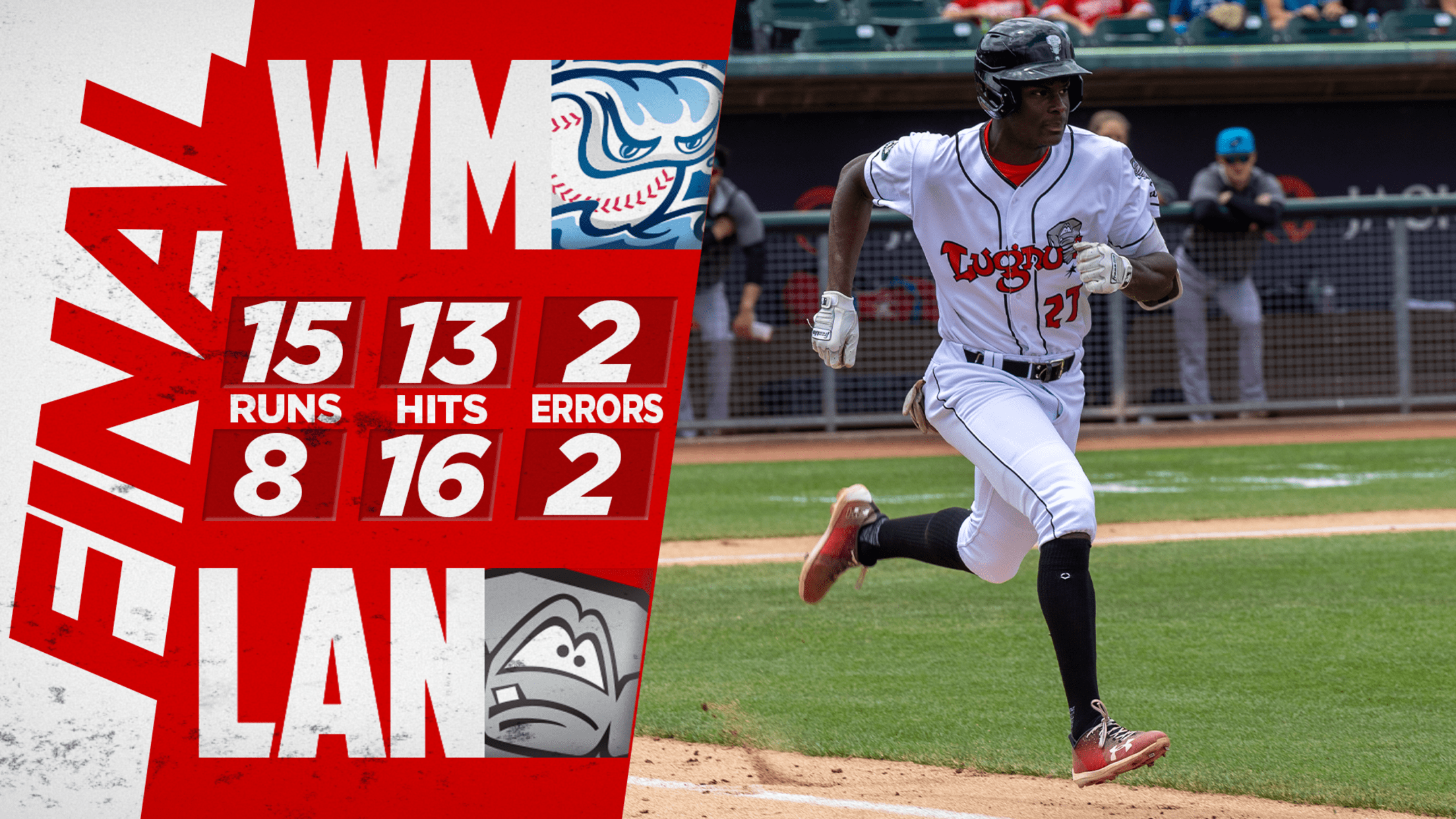 LANSING, Mich. – Denzel Clarke dashed around the bases with an inside-the-park home run and Cooper Bowman made his Oakland Athletics organizational debut with the traditional outside-the-park home run, but the Lansing Lugnuts (12-19, 37-60) fell in a 15-8 slugfest to the West Michigan Whitecaps (22-9, 53-44) on Tuesday night
LANSING, Mich. – D**enzel* *Clarke* dashed around the bases with an inside-the-park home run and *Cooper Bowman** made his Oakland Athletics organizational debut with the traditional outside-the-park home run, but the Lansing Lugnuts (12-19, 37-60) fell in a 15-8 slugfest to the West Michigan Whitecaps (22-9, 53-44) on Tuesday night at Jackson® Field™.
The game featured 29 combined hits, 16 supplied by the Lugnuts, who trailed by nine runs in the second inning and rallied back to within two before ultimately falling.
Lugnuts starter Grant Holman returned from the Injured List in his first Midwest League appearance since April 29, but departed eight batters and two outs into a four-run Whitecaps first inning, allowing a two-run homer to Bryant Packard.
A Jake Holton two-run homer and a Ben Malgeri grand slam off Daniel Martinez increased the Whitecaps' lead to 10-1 in the second inning.
But the Lugnuts chipped away: a sacrifice fly from Jared McDonald in the third made it 10-2; a run-scoring wild pitch and a Max Muncy RBI single in the fourth made it 10-4; and a laser to left from Bowman in the fifth made it 10-5.
In the last of the seventh, Bowman came through again with an RBI single to right field to make it 10-6. Two batters later Clarke sent a line drive into the left field corner, where it took an unpredictable bounce around the wall and escaped Austin Murr. Clarke sprinted around the bases, scoring ahead of the relay throw with a two-run homer, trimming the lead to 10-8. It was the Lugnuts' first inside-the-park home run since Brandon Grudzielanek pulled off the feat at Dayton on August 25, 2018.
DENZEL CLARKE, INSIDE THE PARK pic.twitter.com/d4OzeBUBwu

— Lansing Lugnuts (@LansingLugnuts) August 3, 2022
But West Michigan answered with five runs in the top of the eighth, adding insurance on a Josh Crouch RBI single and Clarke run-scoring throwing error before Corey Joyce put the game away with a three-run homer off eephus-throwing Patrick McColl.
Clarke and Ángeles each finished 3-for-5 in defeat, while Bowman joined McDonald, Muncy and Brayan Buelvas with two-hit games.
The game also saw the Lugnuts debut of designated hitter Shane McGuire, who finished 0-for-5 with a strikeout, and the return from the Injured List for left fielder Lazaro Armenteros, who struck out in two plate appearances.
The second game of the six-game series is scheduled for a Summer Fun Day at 1:05 p.m. Wednesday, with the rehabbing Joey Wentz starting for the Whitecaps against Lugnuts right-hander Christian Fernandez (19.80 ERA). For more information and to purchase tickets, visit lansinglugnuts.com or call (517) 485-4500.
# # #