Five-run 8th rallies Dragons past Locos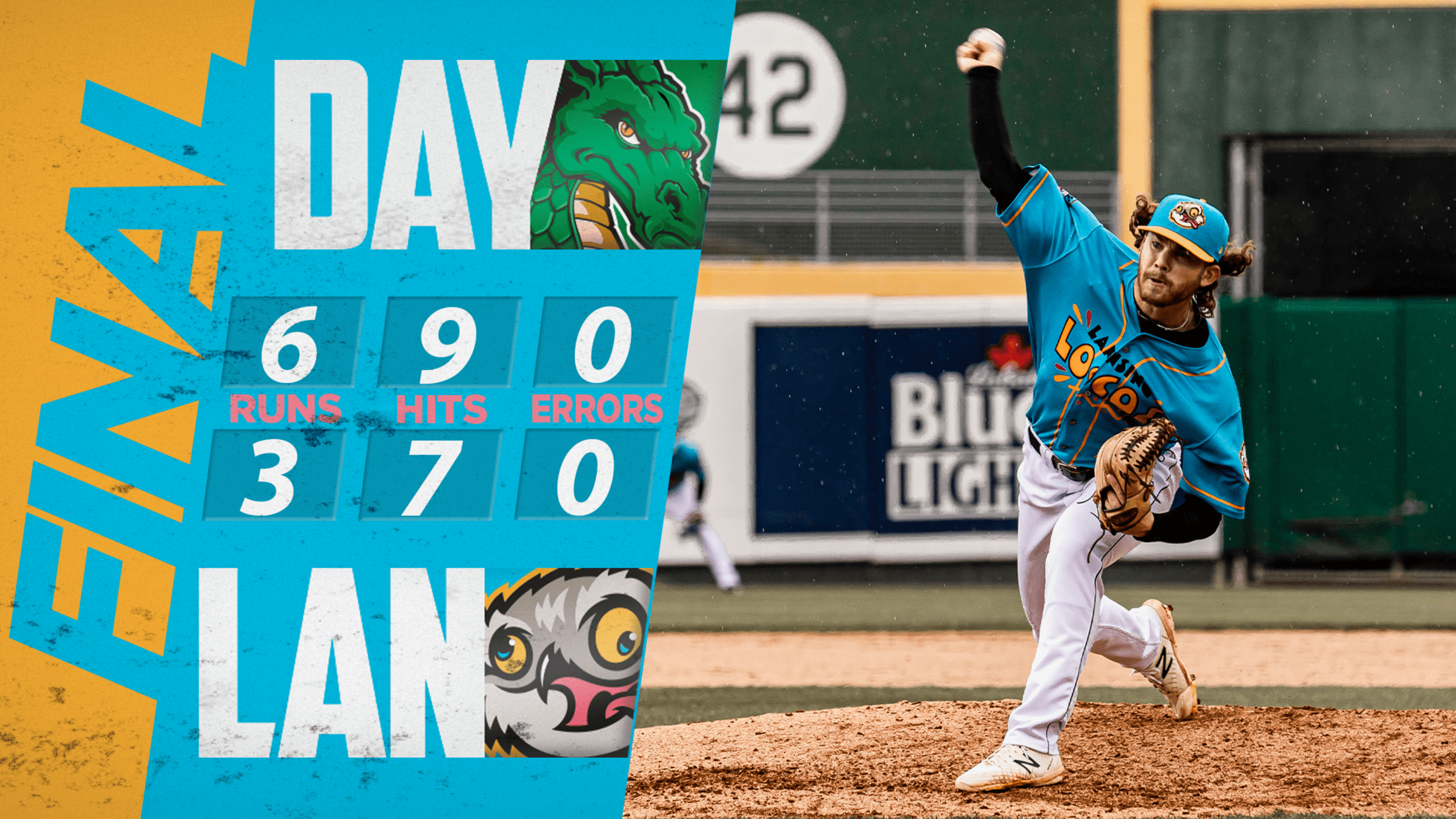 LANSING, Mich. – Tyler Callihan and Jack Rogers knocked two-run homers in a five-run eighth, helping the Dayton Dragons (11-14) come from behind to defeat the Lansing Lugnuts (12-12), playing as the Lansing Locos on Cinco de Mayo, on Friday night at Jackson® Field™. Locos spot-starter Jack Owen tossed 3
LANSING, Mich. – Tyler Callihan and Jack Rogers knocked two-run homers in a five-run eighth, helping the Dayton Dragons (11-14) come from behind to defeat the Lansing Lugnuts (12-12), playing as the Lansing Locos on Cinco de Mayo, on Friday night at Jackson® Field™.
Locos spot-starter Jack Owen tossed 3 2/3 scoreless innings and Luke Anderson followed with 2 1/3 scoreless innings, with each pitcher allowing one hit and striking out three, in helping Lansing bring a 2-0 lead to the sixth inning.
But against new reliever Hunter Breault, Callihan lined a one-out double and Rogers followed two batters later with an RBI single to put Dayton on the board. An inning later, the duo combined for even more damage.
Breault opened the eighth by retiring Edwin Arroyo and Austin Callahan on groundouts, but left fielder Sahid Valenzuela lost an Austin Hendrick fly in the lights for a double. Mat Nelson followed with a first-pitch RBI single, tying the game at 2-2. That brought up Callihan, who drilled a ball to deepest right-center. Bases umpire Josiah Shepherd initially the ball in play but reversed course after conferring with home-plate umpire Ken Jackson, declaring a two-run homer for the Dragons' second baseman and a 4-2 Dayton lead. After a Breault walk to Ruben Ibarra, Rogers thumped an 0-2 pitch out to left-center to cap the uprising.
A two-out RBI single from Max Muncy trimmed the Dayton lead to three runs in the bottom of the eighth. Dayton southpaw Jayvien Sandridge responded by retiring Daniel Susac on a flyout to right to strand two Lansing runners aboard, and then worked a perfect ninth with two strikeouts to secure the Dragon's third win in four games.
In the loss, Susac went 1-for-3 with an RBI single, a walk and a run scored, Danny Bautista went 1-for-4 with an RBI double, and Jonny Butler went 1-for-3 with an HBP, two steals and two runs scored.
The Lugnuts tab right-hander Jacob Watters to start Saturday night at 7:05 p.m., Lug-Con Night with a free comic book giveaway at the front gate when gates open at 6 p.m. Dayton counters with right-hander Julian Aguiar. For ticket information, visit lansinglugnuts.com or call (517) 485-4500.
# # #