Locastro, 2015 Lugnut, breaks Major League record for steals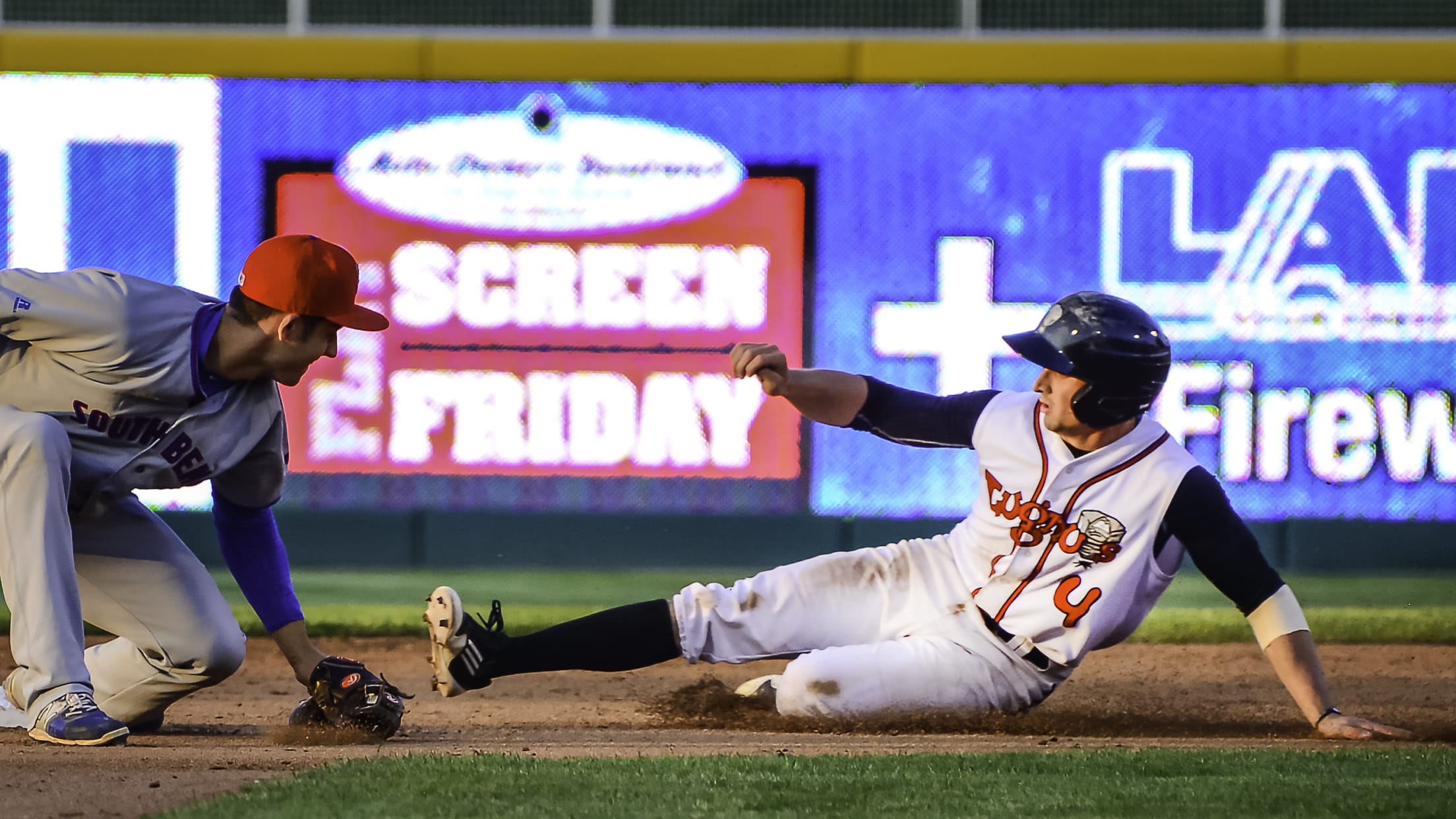 On Saturday, April 10th, the Arizona Diamondbacks' Tim Locastro successfully stole second base in the sixth inning, giving him his 28th consecutive stolen base without being caught -- a new Major League Baseball record to begin a career. Locastro starred at shortstop for the Lansing Lugnuts in 2015, stealing 30
On Saturday, April 10th, the Arizona Diamondbacks' Tim Locastro successfully stole second base in the sixth inning, giving him his 28th consecutive stolen base without being caught -- a new Major League Baseball record to begin a career.
Locastro starred at shortstop for the Lansing Lugnuts in 2015, stealing 30 bases in 41 attempts through 70 games before the Toronto Blue Jays traded him with Chase De Jong to the Los Angeles Dodgers. He is currently regarded as the fastest player in the Major Leagues, leading MLB in sprint speed each of the past two seasons.
With the Saturday night steal, Locastro broke the previous record of 27, set by Hall of Famer Tim Raines from 1979-1981. Coincidentally, Raines had served as Locastro's base running instructor in 2014 in Vancouver and in 2015 in Lansing.
"I really looked up to him," Locastro said about Raines after the game. "As a base-stealer, you're trying to take away from one of the all-time legends."
"I didn't have to teach him much," Raines told The Athletic's Zach Buchanan. "He's one of the hardest workers I've ever seen."
Locastro finished the game with a career-high four-hit performance as the Diamondbacks halted a three-game losing streak with an 8-3 win over Cincinnati. Afterward, he donated his spikes from the game to the National Baseball Hall of Fame in Cooperstown. "I paid to get them painted, and I wore them for two games, but it's all worth it," Locastro said.
"You always want to get to Cooperstown. That's what you dream about when you're a kid, is winning a World Series and getting to Cooperstown. So having my cleats there, it's unfathomable to me,"
The record-breaking base was presented to Tim personally -- no stealing needed.
He gave it to his mother.
While @TimmyLo16's spikes are headed to the Hall of Fame, the record-breaking base is going to a Hall of Famer:

His mom. 🥰 pic.twitter.com/hIy3SBaxol

— Arizona Diamondbacks (@Dbacks) April 11, 2021