Lansing Lugnuts Have a New Home at Jackson® Field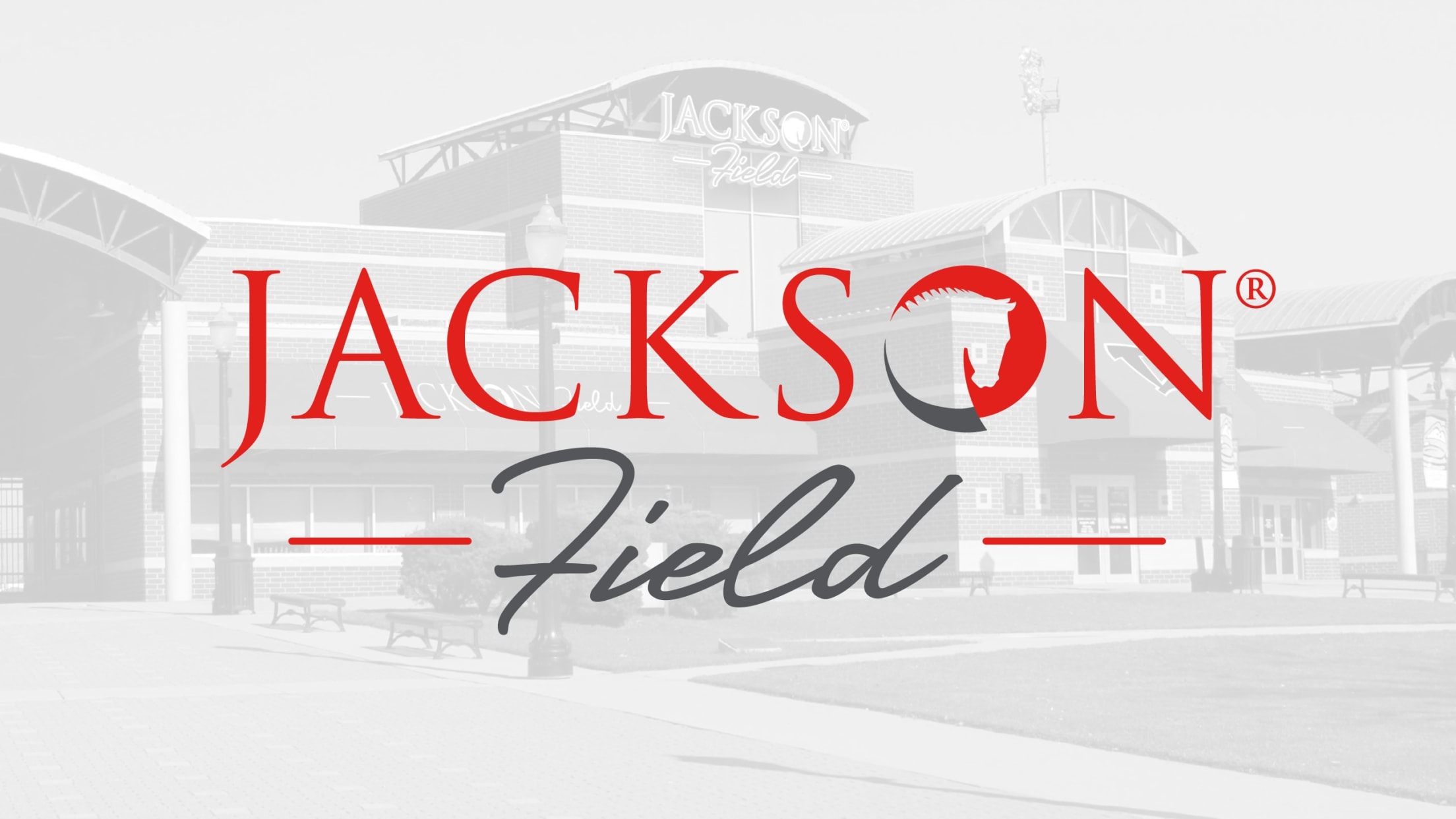 LANSING, Mich. – The Lansing Lugnuts have entered into a seven-year stadium naming rights agreement with Jackson National Life Insurance Company® (Jackson®) to play at Jackson® Field through 2027. "This is an immensely important day for us," said Lansing Lugnuts owner Tom Dickson. "We've had a strong relationship with Jackson
LANSING, Mich. – The Lansing Lugnuts have entered into a seven-year stadium naming rights agreement with Jackson National Life Insurance Company® (Jackson®) to play at Jackson® Field through 2027.
"This is an immensely important day for us," said Lansing Lugnuts owner Tom Dickson. "We've had a strong relationship with Jackson for the last 10 years and we're excited to take this next step forward, signing a long-term investment that will benefit the City of Lansing and Mid-Michigan in the next decade."
Jackson began its support of the Lugnuts as a field-level sponsor in 2010. This announcement extends their sponsorship to cover the entire stadium, including the playing field. The Lugnuts' home ballpark, which opened in 1996 on Michigan Avenue between Cedar and Larch Streets, had been Cooley Law School Stadium since 2010.
"The Mid-Michigan community has been Jackson's home since we were founded almost 60 years ago," said Michael Falcon, Jackson CEO. "When the opportunity arose to increase our support for Lansing's downtown stadium, Jackson saw the investment as a way to partner with the city and the Lugnuts to ensure our community has affordable, family-friendly entertainment and a place to gather for many years to come."
As has been Jackson's practice since 2010, each time a Lugnuts player hits a home run during a home game, the company donates $100 to a local nonprofit. Since 2010, these charity home runs have generated nearly $40,000 for Lansing-area organizations. The Boys & Girls Club of Lansing is one organization that has benefited since 2010 from Jackson's homerun donations.
"Corporate partners like Jackson look for creative ways to support our mission beyond just traditional channels," said Carmen Turner, President of The Boys & Girls Club of Lansing. "In addition to the extra monetary donations they send from the Lugnuts home runs, they invite our teens to enjoy games in the Jackson suite and help the Club gain awareness in our community with the homerun promotions in the ballpark. These are privileges we would have to spend donor dollars on, if it wasn't for Jackson."
The expanded partnership with the Lugnuts reflects Jackson's commitment to be a responsible member of the mid-Michigan business community. Jackson has been a long-time supporter of local events and community organizations, such as Ele's Place, Boys & Girls Club of Lansing, Greater Lansing Food Bank, Dr. Martin Luther King Holiday Commission, Wharton Center, Impression 5 Science Center, Be a Tourist in Your Own Town and the East Lansing Arts Festival.
"Jackson's success has allowed us to funnel more than $2 million each year into Lansing community organizations," said Danielle Robinson, assistant vice president of corporate philanthropy and executive director of Jackson Charitable Foundation. "As one of Lansing's leading employers, with 2,500 Lansing-based associates, it's our privilege to donate money to local nonprofits, volunteer our time and resources, reduce our environmental impact and provide funding for inclusive community-based events and organizations."
Despite the cancelation of the 2020 Minor League Baseball season, the stadium found creative and safe ways to keep bringing people to downtown Lansing: The Lemonade League, a wood-bat league filled with college baseball players representing 22 schools, from Michigan State to Lansing Community College, opened up play on July 23 with a capacity crowd. There were 20 games in total played through August 22, each one a sellout. The summer of 2020 concludes Cooley Law School's commitment as the stadium naming rights sponsor.
"We are wholeheartedly grateful to Cooley Law School for ten wonderful years of support as our naming rights partner," said Dickson.
Jackson® Field is also scheduled to host Movie Nights, Labatt Blue Thirsty Thursdays at the Yard, Dinner on the Diamond, and a special Trick-or-Treat Movie Night on October 17.
The history of Jackson® Field is rich: Nearly 9 million fans — over 300,000 for 24 straight years — have come through the stadium gates to watch over 1,600 games and over 800 players representing the Lansing Lugnuts, including 152 future Major Leaguers. The Lugnuts have hosted four Midwest League All-Star Games and won two league championships. Jackson Field has hosted Def Leppard, Bryan Adams, Bob Dylan, Dierks Bentley, Vanilla Ice, Randy Houser, Justin Moore, Brett Eldredge, Frankie Ballard, The Verve Pipe, Billy Currington, the Eli Young Band and more, and has been a firm part of the Mid-Michigan community with the Polar Plunge to benefit the Special Olympics, BWL Chili Cook-Off, Capital City River Run, Diamond Classic, Beerfests at the Ballpark and Michigan State baseball's previous home field.
For more information, please visit lansinglugnuts.com or call (517) 485-4500.
About the Lansing Lugnuts
Part of the fabric of the Mid-Michigan community since 1996, the Lansing Lugnuts are the Toronto Blue Jays' Class Single-A affiliate in the Midwest League. The Lugnuts were the first Class A team to break 500,000 in attendance in its inaugural season and the first ever Minor League Baseball team to draw 500,000+ in each of its first two seasons. In 24 total seasons, the Lugnuts have won two Midwest League championships, hosted four Midwest League All-Star Games, and produced 152 Major League Baseball players. Find the Lugnuts online at www.lansinglugnuts.com.
About Jackson
Jackson is a leading provider of retirement products for industry professionals and their clients. The company and its affiliates offer variable, fixed and fixed index annuities designed for tax-efficient growth and distribution of retirement income for retail customers, as well as products for institutional investors. Jackson is a proud founding member and co-chair of the Alliance for Lifetime Income, a nonprofit 501(c)(6) organization formed and supported by 24 of the nation's financial services organizations to create awareness and educate Americans about the importance of protected lifetime income. With $294.6 billion in IFRS assets*, the company prides itself on sound corporate risk management practices and strategic technology initiatives. Focused on thought leadership and education, Jackson provides industry insights and financial representative training on retirement planning and alternative investment strategies. The company is also dedicated to corporate philanthropy and supports nonprofits focused on strengthening families and creating economic opportunities in the communities where its employees live and work. For more information, visit www.jackson.com.
* Jackson has $294.6 billion in total IFRS assets and $265.4 billion in IFRS policy liabilities set aside to pay primarily future policyowner benefits (as of June 30, 2020).