Late Innings Doom Lugnuts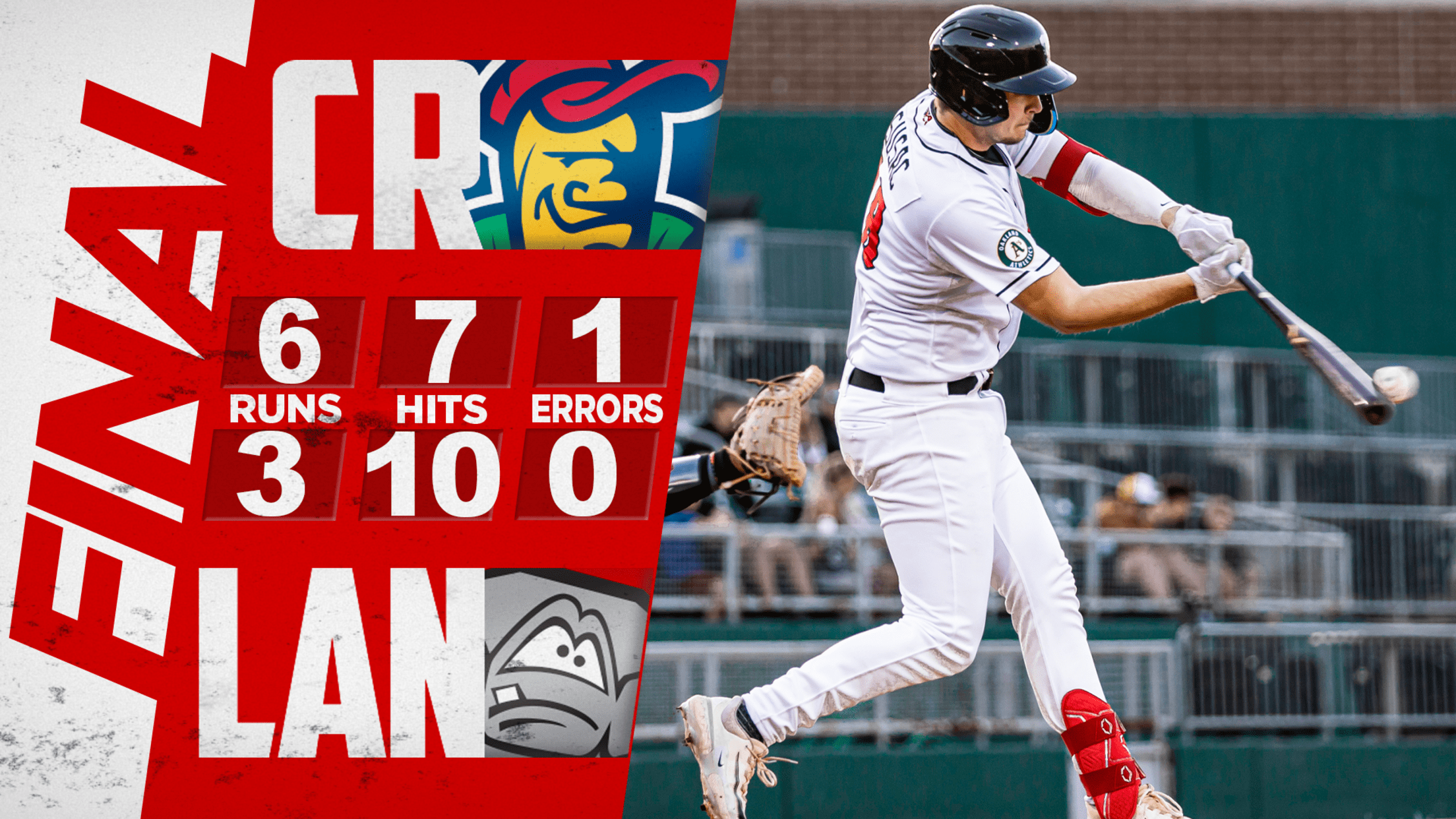 Late Innings Doom Lugnuts LANSING, Mich. – The Lansing Lugnuts (22-28) looked poised to win a second straight game, but the Cedar Rapids Kernels (29-21) had other plans. The visitors grabbed their first lead with a three-run seventh inning and never looked back, winning 6-3 to win the series a
Late Innings Doom Lugnuts
*LANSING, Mich. – * The Lansing Lugnuts (22-28) looked poised to win a second straight game, but the Cedar Rapids Kernels (29-21) had other plans. The visitors grabbed their first lead with a three-run seventh inning and never looked back, winning 6-3 to win the series a day early.
It was a great start for Lansing thanks to Jack Perkins start. The right-hander was unblemished the first time through the order against Cedar Rapids. With him keeping the Kernels off the bases, Lansing got a SAC fly from Danny Bautista, scoring Junior Perez. Jonny Butler then rocketed his third home run this week in the third and it was 2-0 Lugs. Butler is now tied for the team lead in home runs with Perez, they each have five.
The Kernels got back in it in the fourth inning with a two-run shot from Kala'I Rosario, his third home run in three nights. Lansing re-took the lead with a Daniel Susac RBI double in fifth scoring Sahid Valenzuela from first. It was part of a three-hit night for Susac, his second time having a trio of hits this year.
With Lansing leading 3-2 after six, Jack Perkins night then came to an end. He finished with six strikeouts, but then the Kernels greeted bullpen pitcher John Beller with three runs immediately in the seventh.
Ben Ross hit his third home run of the series to tie the game at three, then Tanner Schobel knocked in two with a double. Just like that, it was 5-3 Cedar Rapids. Schobel had four more hits and added insurance in the ninth with an RBI single against Brock Whittlesey.
Lansing was unable to get a rally going in the ninth as they stranded Jonny Butler who walked. It was part of the theme for the Lugnuts, they were 0-9 with runners in scoring position and left ten stranded.
On top of Susac's nice night at the plate, Brayan Buelvas had two hits and stole a season high four bases for a Lansing Lugnut. He now has five swipes with the Nuts in his first two weeks rejoining the team in 2023.
The series wraps up tomorrow with Nuts right-hander Christian Fernandez starting on a Defenders of the Diamond and a Capital City Market Kids Day. The Nuts will wear specialized uniforms. Cedar Rapids counters with right-hander Zebby Matthews, who's making his debut. First pitch is set for 1:05 p.m. with gates opening at 12 p.m. Tickets are available via lansinglugnuts.com or by calling (517) 485-4500.
# # #
Lansing Lugnuts Baseball
Jackson® Field™ - 505 E. Michigan Ave. Lansing, MI 48912
Phone: 517.485.4500 | Fax: 517.485.4518