Loons errors give Locos 4-3 victory in front of 6,189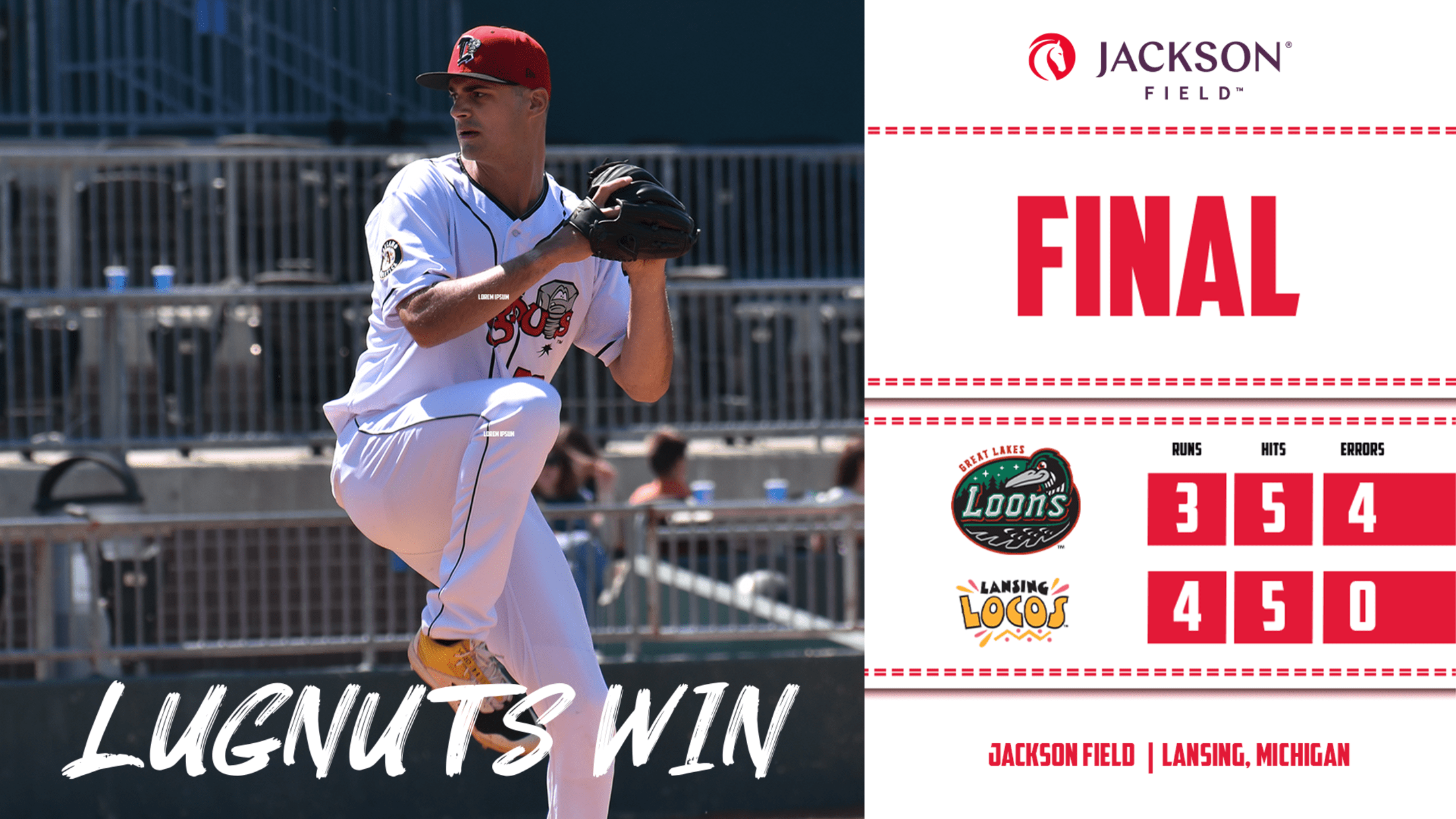 LANSING, Mich. – The Great Lakes Loons (19-20) committed four errors leading to four unearned runs, and that proved enough for a Lansing Locos (19-20) 4-3 win on Thursday night at Jackson® Field™. A crowd of 6,189 attended the game, with Lansing playing as its Copa de la Diversión identity
LANSING, Mich. – The Great Lakes Loons (19-20) committed four errors leading to four unearned runs, and that proved enough for a Lansing Locos (19-20) 4-3 win on Thursday night at Jackson® Field™.
A crowd of 6,189 attended the game, with Lansing playing as its Copa de la Diversión identity on the night that Javier Cavazos, longtime Greater Lansing baseball coach and founder of the Capital Area Youth Sports Association, was inducted into the Michigan Baseball Hall of Fame.
The Loons' difficulties surfaced immediately: A throwing error by third baseman Yhostin Chirinos in the first inning put Shane Selman aboard. Two batters later, shortstop Zac Ching's poor throw on a Jordan Díaz two-out grounder brought in Selman with the game's first run.
Ryan Ward's second-inning two-run single gave the Loons a brief 2-1 lead, only to see a second throwing error by Chirinos open the door to a two-run Locos fourth inning, with Lansing taking the lead on an Elvis Peralta, Jr. RBI fielder's choice.
Ward tied the game with an RBI single in the sixth – but in the bottom of the sixth, catcher Ryan January's throw to second on a Ryan Gridley stolen-base attempt tailed into center field. Gridley motored to third and scored what proved to be the decisive run on a Lazaro Armenteros RBI fielder's choice.
Lansing starter Richard Guasch struck out eight in five innings, allowing four hits and two runs – all in the second inning – in addition to three walks and three HBPs. He was succeeded to the mound by Brock Whittlesey, who gave up a run on a hit, a walk and an HBP in the seventh, followed by Dalton Sawyer, who struck out four in 1 2/3, and Charles Hall, who recorded the final four outs in perfect order.
Great Lakes starter Bobby Miller, the Dodgers' first-round selection in 2020, was tagged with three unearned runs on two hits and an HBP in three innings-plus.
Loons center fielder Andy Pages was plunked three times in the game.
Friday night will see the Michigan Baseball Hall of Fame Class of 2020 induction of Drew Henson and the late Bob Miller before the 7:05 p.m. game, followed by LAFCU Fireworks afterward. Right-hander Reid Birlingmair (4.50 ERA) starts for the Lugnuts against Loons right-hander Landon Knack (5.40). To purchase tickets, visit lansinglugnuts.com or call (517) 485-4500.
# # #