Loons hand Lugnuts sixth series split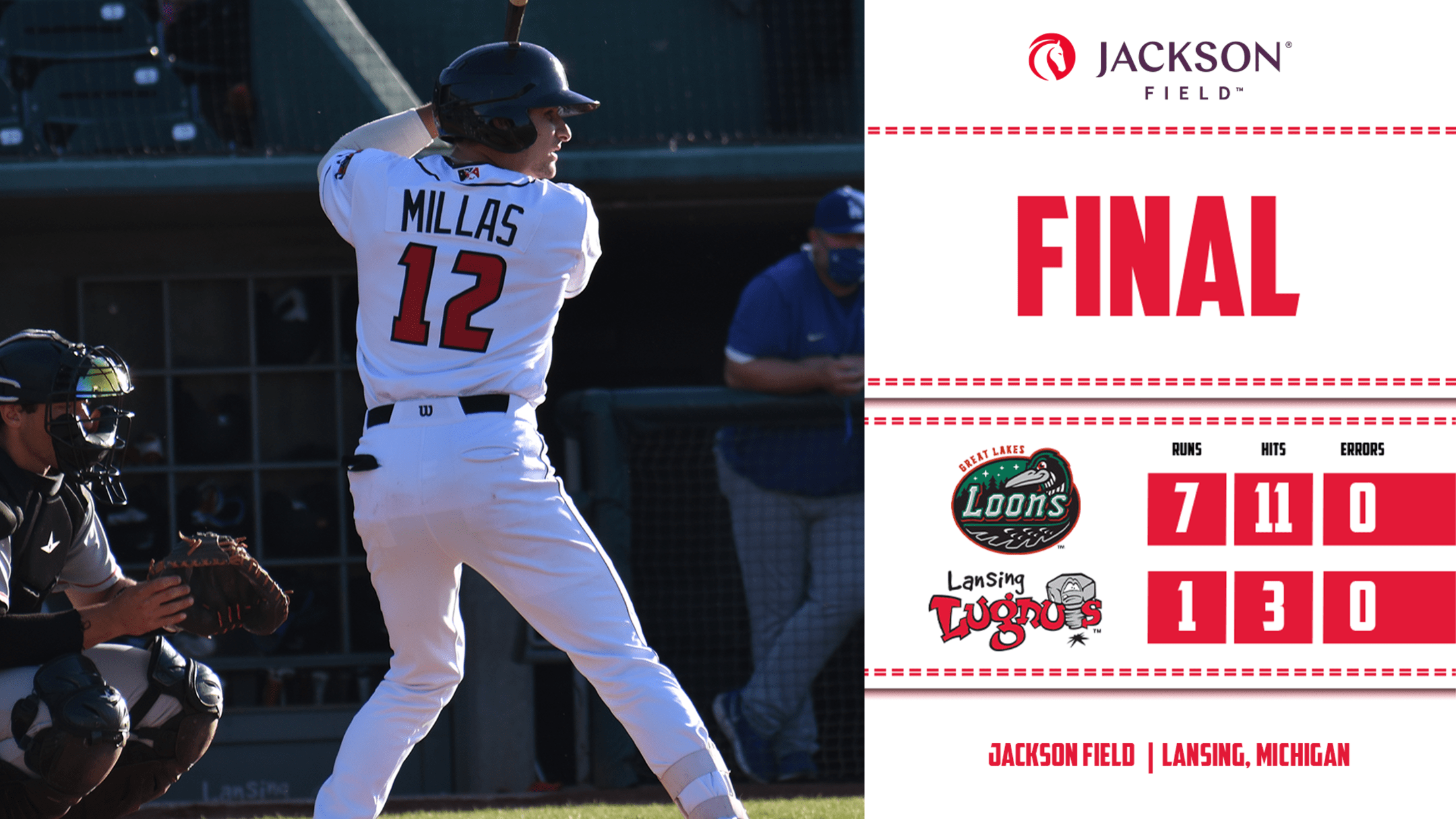 LANSING, Mich. – With 5,185 in attendance on Father's Day, Deacon Liput and Andy Pages each homered twice to send the Great Lakes Loons (21-21) to a 7-1 victory over the Lansing Lugnuts (20-22) on Sunday afternoon at Jackson® Field™. Drew Millas's RBI single in the third, bringing home Max
LANSING, Mich. – With 5,185 in attendance on Father's Day, Deacon Liput and Andy Pages each homered twice to send the Great Lakes Loons (21-21) to a 7-1 victory over the Lansing Lugnuts (20-22) on Sunday afternoon at Jackson® Field™.
Drew Millas's RBI single in the third, bringing home Max Schuemann, supplied the Nuts' only run.
The result clinched the Lugnuts' sixth six-game series split of the season. The Nuts have only played one series without splitting, losing four of six games to the Loons in late May.
Debuting starter Leudeny Pineda fired a pair of scoreless innings in his first appearance with the Lugnuts. Stevie Emanuels's relief outing, starting in the third, did not go as well: Liput homered to right on Emanuels's first pitch for a 1-0 Loons lead. After a walk to James Outman, Pages hit a two-run homer to left for a 3-0 lead.
An inning later, Liput repeated his feat off Emanuels with a line drive off the top of the right-center and Pages followed two batters later with a no-doubt drive to center.
The Loons added two runs in the seventh against Bryce Nightengale on a Justin Yurchak RBI single and a bases-loaded HBP. They might have added more, but second baseman Ryan Gridley relieved Nightengale with one out and stranded the bases loaded with a strikeout of Yurchak and a fielder's choice from Zac Ching.
Gridley then worked a perfect ninth inning.
The Lugnuts were held to three hits by six Loons relievers: singles from Schuemann, Millas and William Simoneit.
After a travel day on Monday, the Lugnuts open a six-game series Tuesday at the Cedar Rapids Kernels. Lansing returns home on June 29, opening a six-game series against the Dayton Dragons through Independence Day, July 4th. To purchase tickets, visit lansinglugnuts.com or call (517) 485-4500.
# # #