Loons strike early to top Lugnuts, 5-2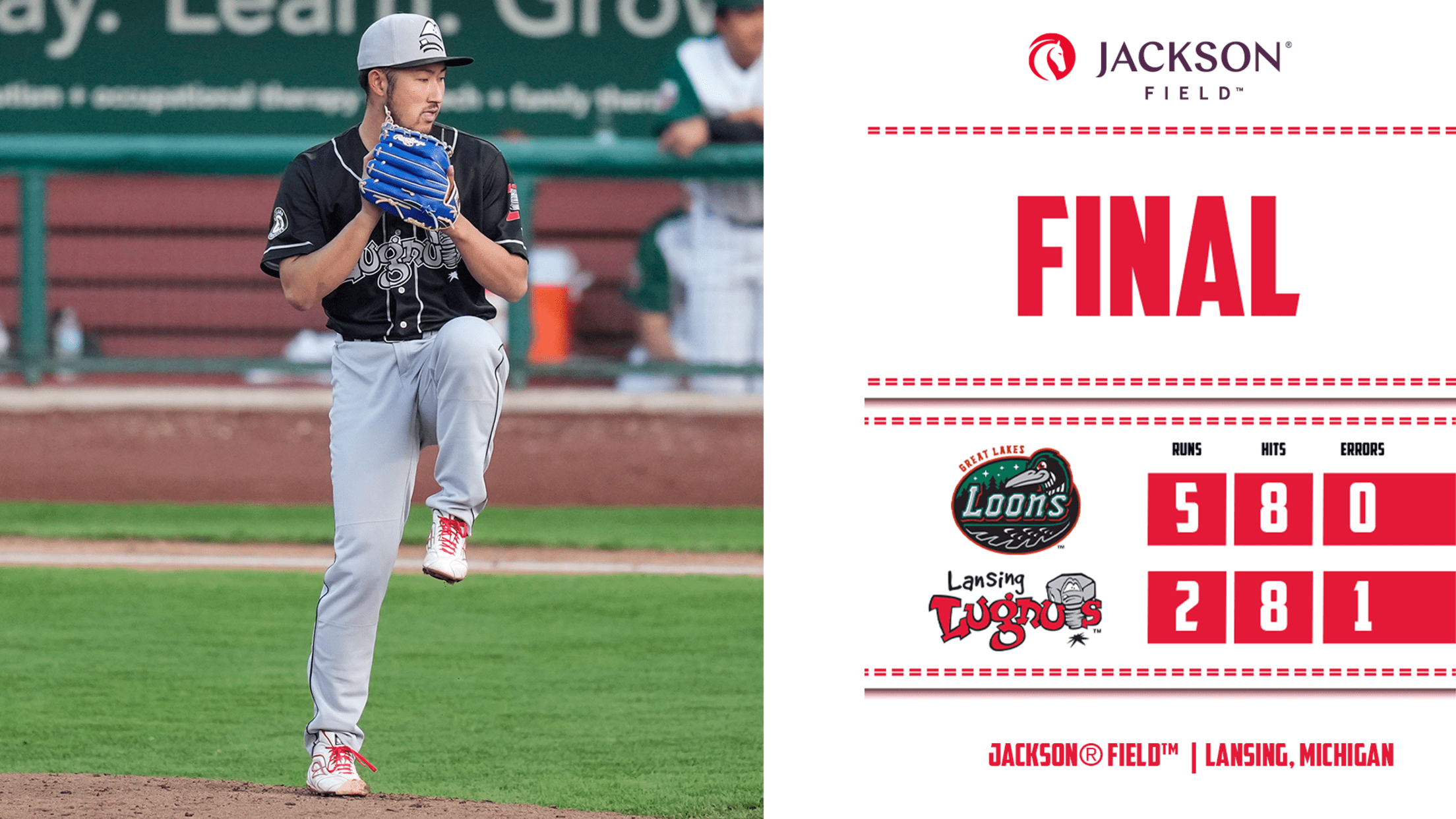 LANSING, Mich. – Leonel Valera and Andy Pages homered early, helping the Great Lakes Loons (9-11) overcome another strong night from leadoff hitter Max Schuemann and the Lansing Lugnuts' (10-10) bullpen in a 5-2 win on Wednesday night at Jackson® Field™. Schuemann (Portage Northern H.S. / Eastern Michigan University) went
LANSING, Mich. – Leonel Valera and Andy Pages homered early, helping the Great Lakes Loons (9-11) overcome another strong night from leadoff hitter Max Schuemann and the Lansing Lugnuts' (10-10) bullpen in a 5-2 win on Wednesday night at Jackson® Field™.
Schuemann (Portage Northern H.S. / Eastern Michigan University) went 3-for-5 with an RBI double and two stolen bases, raising his batting average to .328 and increasing his on-base streak to 14 games, and Shohei Tomioka (3 IP, 2 K); Bryce Nightengale (2 IP, 4 K) and Brandon Withers (1 IP, 3 K) combined to strike out nine batters in six scoreless innings of relief – but the damage had already been done.
Valera's second opposite-field home run in as many days was a three-run shot in the second inning, giving the Loons a 3-0 lead against Lugnuts starter Brady Basso. An inning later, Pages lifted a 422-foot two-run homer to left-center for a 5-0 lead. Basso finished with five strikeouts in three innings, allowing four hits, one walk and five runs (four earned).
Loons starter José Martínez and the Great Lakes pen took it from there. Martínez allowed two runs in five innings, both scored in his final frame, and Cole Percival and Braidyn Fink combined to limit Lansing to two hits and three walks over the final four scoreless innings.
The Lugnuts' offense had entered the game averaging nearly nine runs per game in its last five games.
In the loss, center fielder Michael Guldberg went 1-for-4 with a bunt single and a stolen base, reaching base for the 15th straight game.
Opening Day starter Seth Shuman (1.13 ERA) gets the ball on Thursday at 7:05 p.m., a Labatt Blue Thirsty Thursday with $2 domestic drafts and $4 craft drafts. Great Lakes counters with right-hander Jesús Vargas (2.51). To purchase tickets, please visit lansinglugnuts.com or call (517) 485-4500.
# # #