Lugnuts close out road slate with 7-1 defeat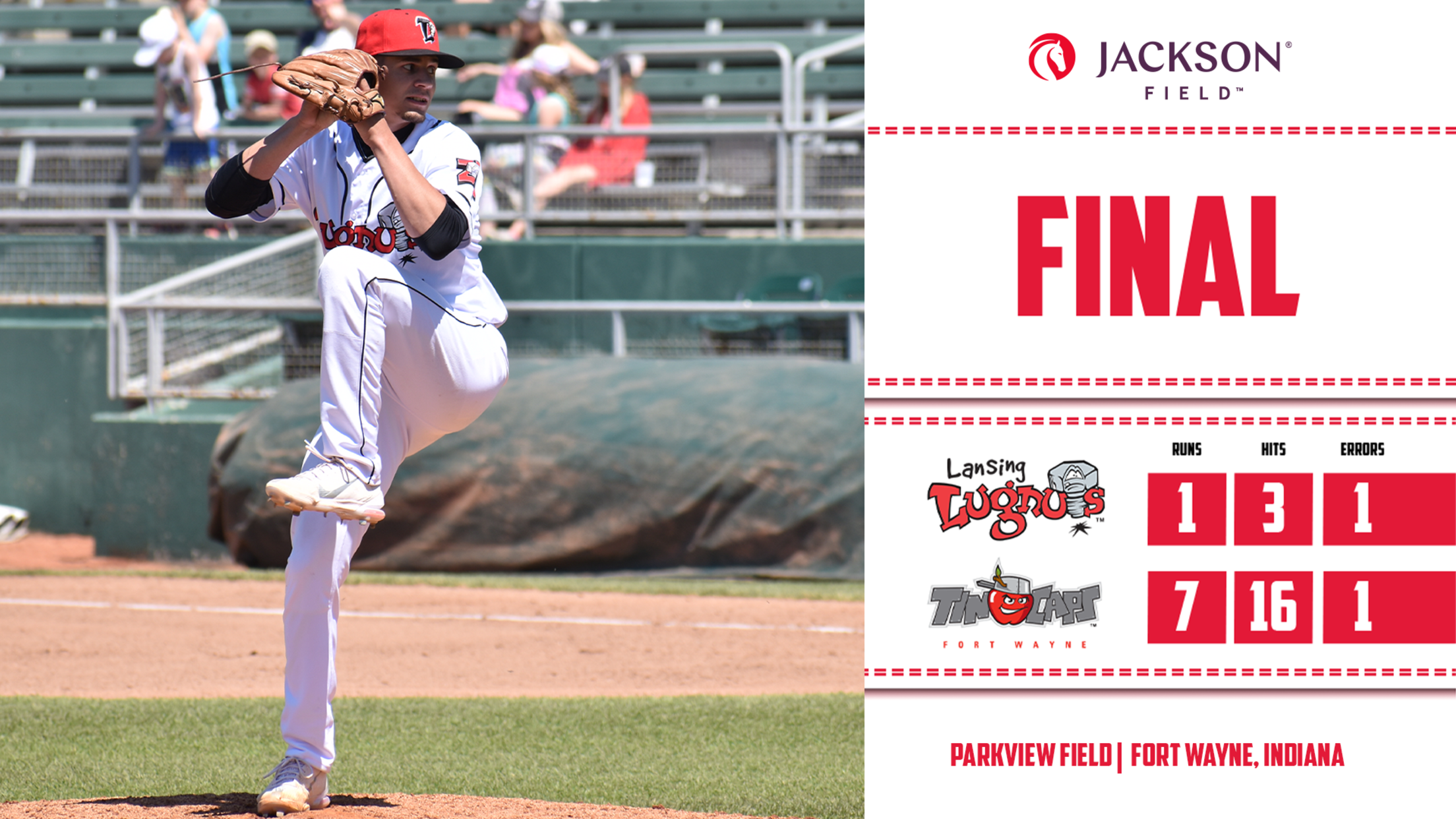 FORT WAYNE, Ind. – The Lansing Lugnuts (54-60) completed their 2021 road schedule with a 7-1 loss to the Fort Wayne TinCaps (54-60) on Sunday afternoon at Parkview Field. Six home games remain for the Lugnuts in the 2021 season, running from Tuesday, September 14, through Sunday, September 19, against
FORT WAYNE, Ind. – The Lansing Lugnuts (54-60) completed their 2021 road schedule with a 7-1 loss to the Fort Wayne TinCaps (54-60) on Sunday afternoon at Parkview Field.
Six home games remain for the Lugnuts in the 2021 season, running from Tuesday, September 14, through Sunday, September 19, against the West Michigan Whitecaps at Jackson® Field™.
Luis Almanzar, Victor Duarte and Tirso Ornelas homered to lead the TinCaps, who split both the six-game series and the overall 18-game season series with the Lugnuts.
Lansing starter *Kyle Virbitsky *struck out four batters in two innings, but allowed four hits, with Almanzar's two-run roundtripper in the second inning putting Fort Wayne into the lead for good.
*Leudeny Pineda *pitched the third and fourth innings, allowing a Justin Lopez sacrifice fly in the third and Duarte's two-run blast in the fourth.
*Jack Owen *handled the next three frames, allowing a solo homer to Ornelas in the fifth and an RBI single to Ornelas in the sixth before finishing with a hitless seventh.
*Charles Hall *struck out a pair of batters while working around a pair of singles in a scoreless eighth.
The Lugnuts' offense finished with three hits: a *Wiliam Simoneit *fourth-inning single, *Lawrence Butler *fifth-inning double and *Lazaro Armenteros *eighth-inning single. Butler scored the Nuts' only run, coming home on a *Jonny Butler *sacrifice fly that was muffed by Fort Wayne center fielder Robert Hassell III.
An off day awaits the Lugnuts before the final six games of the season, which open with a Dollar Deal on Tuesday! To purchase tickets or for more information, visit lansinglugnuts.com or call (517) 485-4500.
# # #