Lugnuts collect doubles, get doubled up in 4-2 loss at Dayton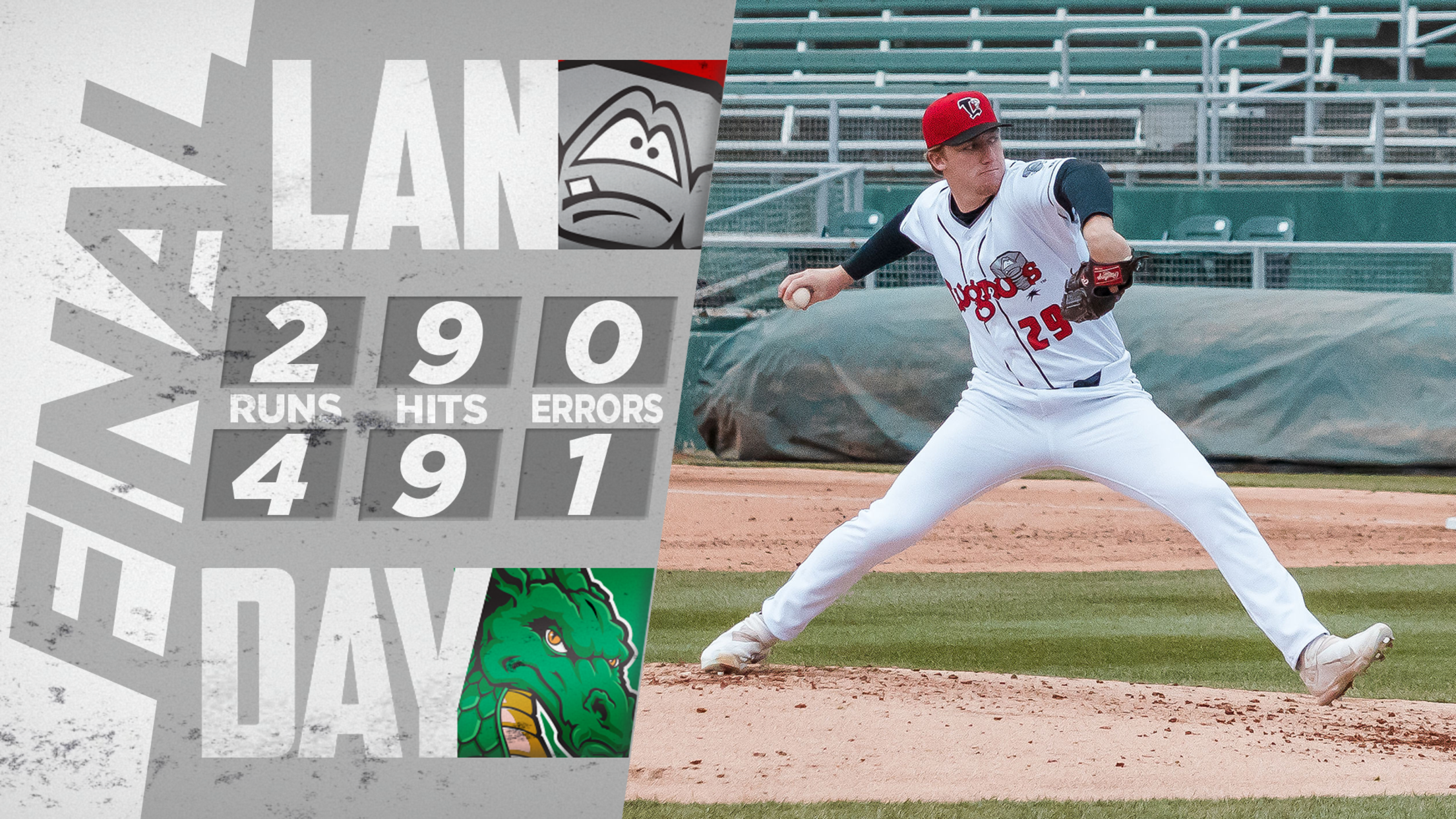 DAYTON, OH – Justice Thompson broke a tie in the bottom of the seventh with a two-run homer to right, and the Dayton Dragons (12-23, 51-50) beat the Lansing Lugnuts (14-23, 39-64), 4-2, on Tuesday night at Day Air Ballpark. The Lugnuts doubled six times in the game, a single
DAYTON, OH – Justice Thompson broke a tie in the bottom of the seventh with a two-run homer to right, and the Dayton Dragons (12-23, 51-50) beat the Lansing Lugnuts (14-23, 39-64), 4-2, on Tuesday night at Day Air Ballpark.
The Lugnuts doubled six times in the game, a single game season high, including two for DH Shane McGuire, who enjoyed a monster game, but went 1-for-17 with runners in scoring position.
In defeat, McGuire went 3-for-3 with a single, two doubles and a walk, raising his batting average to .391 and his on-base percentage to .517 in seven games with the Lugnuts. In the second inning, he drew a one-out walk from Dayton starter Christian Roa and scored on a Denzel Clarke RBI double. In the fourth inning, he led off with a double against Roa and came in on a Brayan Buelvas RBI double – the Lugnuts' lone hit with runners in scoring position.
The game stayed tied at 2-2 due to the efforts of Lugnuts starter Grant Holman, who struck out six in three innings, allowing two second-inning runs; reliever Daniel Martinez, who pitched 1 2/3 scoreless innings; and reliever Trayson Kubo, who pitched 1 1/3 perfect innings.
But Tyler Callihan greeted Shohei Tomioka in the seventh with a leadoff single. After a strikeout of Mat Nelson, Thompson lined his fourth home run of the season to right field, giving the Dragons the lead for good.
The Lugnuts stranded singles by McGuire and Lazaro Armenteros in the eighth, and then a two-out double by Euribiel Ángeles in the ninth.
Right-hander Jorge Juan will start the second game of the six-game series for the Lugnuts, set for 7:05 p.m. Wednesday at Dayton. The Dragons are scheduled to counter with right-hander Thomas Farr.
The Nuts play the Dragons through Sunday at Day Air Ballpark before returning to Lansing for a six-game series with Great Lakes from August 16-21. For more information and to purchase tickets, visit lansinglugnuts.com or call (517) 485-4500.
# # #