Lugnuts end first half with 4-2 loss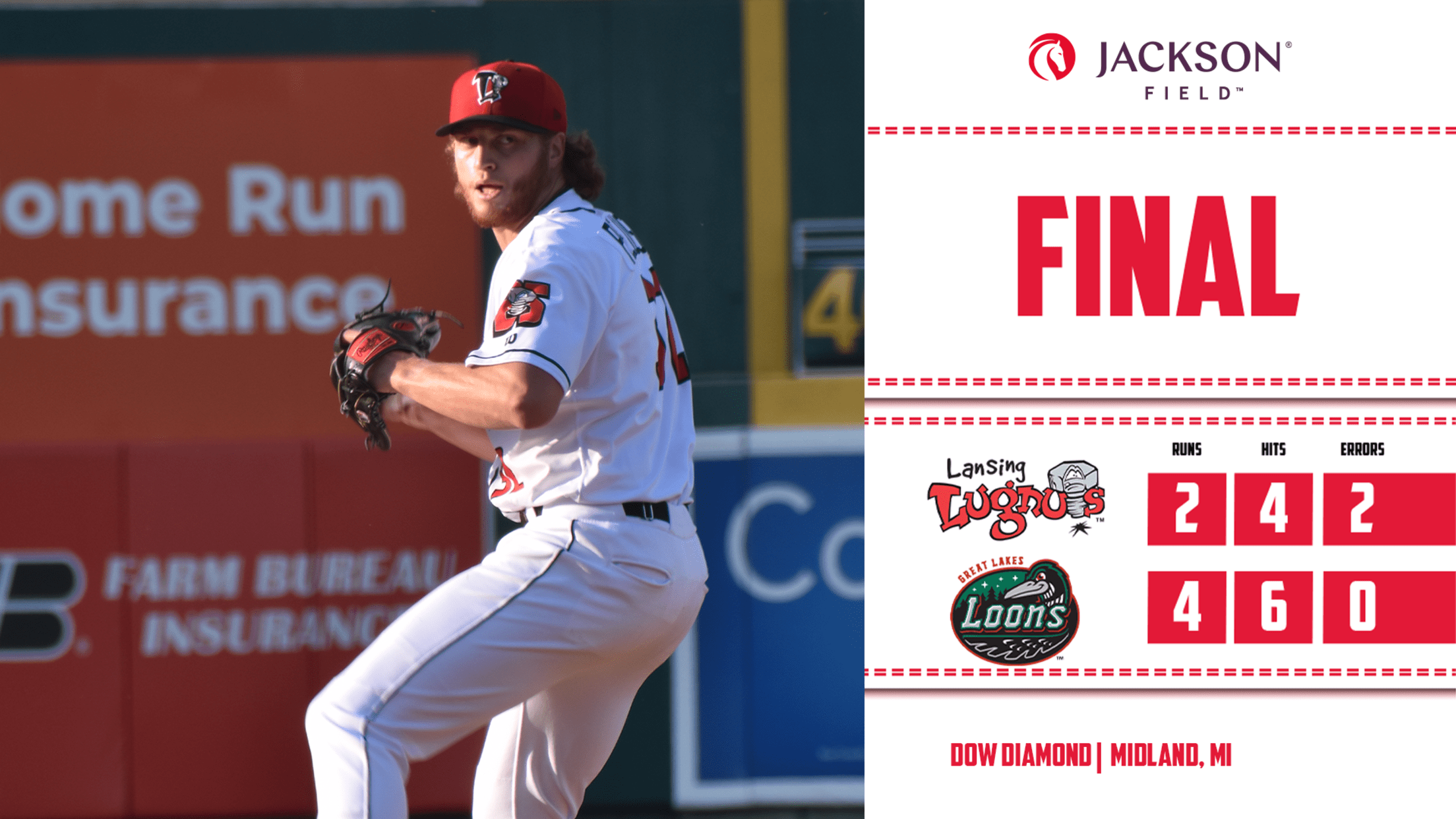 MIDLAND, MI – Shane Selman slugged his team-leading eighth home run of the year, but the Lansing Lugnuts' (29-31) four-game winning streak ended in a 4-2 loss to the Great Lakes Loons (31-29) on Sunday afternoon at Dow Diamond. With the result, the Lugnuts have reached the halfway point of
MIDLAND, MI – Shane Selman slugged his team-leading eighth home run of the year, but the Lansing Lugnuts' (29-31) four-game winning streak ended in a 4-2 loss to the Great Lakes Loons (31-29) on Sunday afternoon at Dow Diamond.
With the result, the Lugnuts have reached the halfway point of their 120-game schedule.
Selman, the Athletics' 21st-round selection in 2019, led off the game with an opposite-field drive to right off Dodgers 2020 second-rounder Landon Knack. It was the start of a strong game for the McNeese State Cowboy, who singled and scored on a wild pitch in the third inning, drew a walk in the fifth and made a pair of tremendous catches in the fourth and fifth innings to take away base hits from James Outman and Carson Taylor respectively.
But the Loons struck back, breaking a 2-2 tie in the fifth on a run-scoring wild pitch by reliever Brandon Withers before closing the scoring in the seventh on a run-scoring fielding error by center fielder Lazaro Armenteros, who ran through Selman on a two-out Andy Pages fly.
Besides Selman's output, the Lugnuts managed only two other hits: a Jordan Díaz first-inning single and William Simoneit third-inning double.
Lansing starter Colin Peluse struck out five batters in four innings, allowing back-to-back home runs to Outman and Justin Yurchak in the first before holding the Loons scoreless on two hits the rest of his outing.
Withers followed with 2 1/3 innings, striking out three, before Brock Whittlesey pitched the final 1 2/3 innings scorelessly, allowing one hit with one strikeout.
After a day off Monday, the Lugnuts resume action Tuesday, July 13, vs. the Lake County Captains, opening a six-game homestand. To purchase tickets, visit lansinglugnuts.com or call (517) 485-4500.
# # #