Lugnuts fall short in series finale, 4-2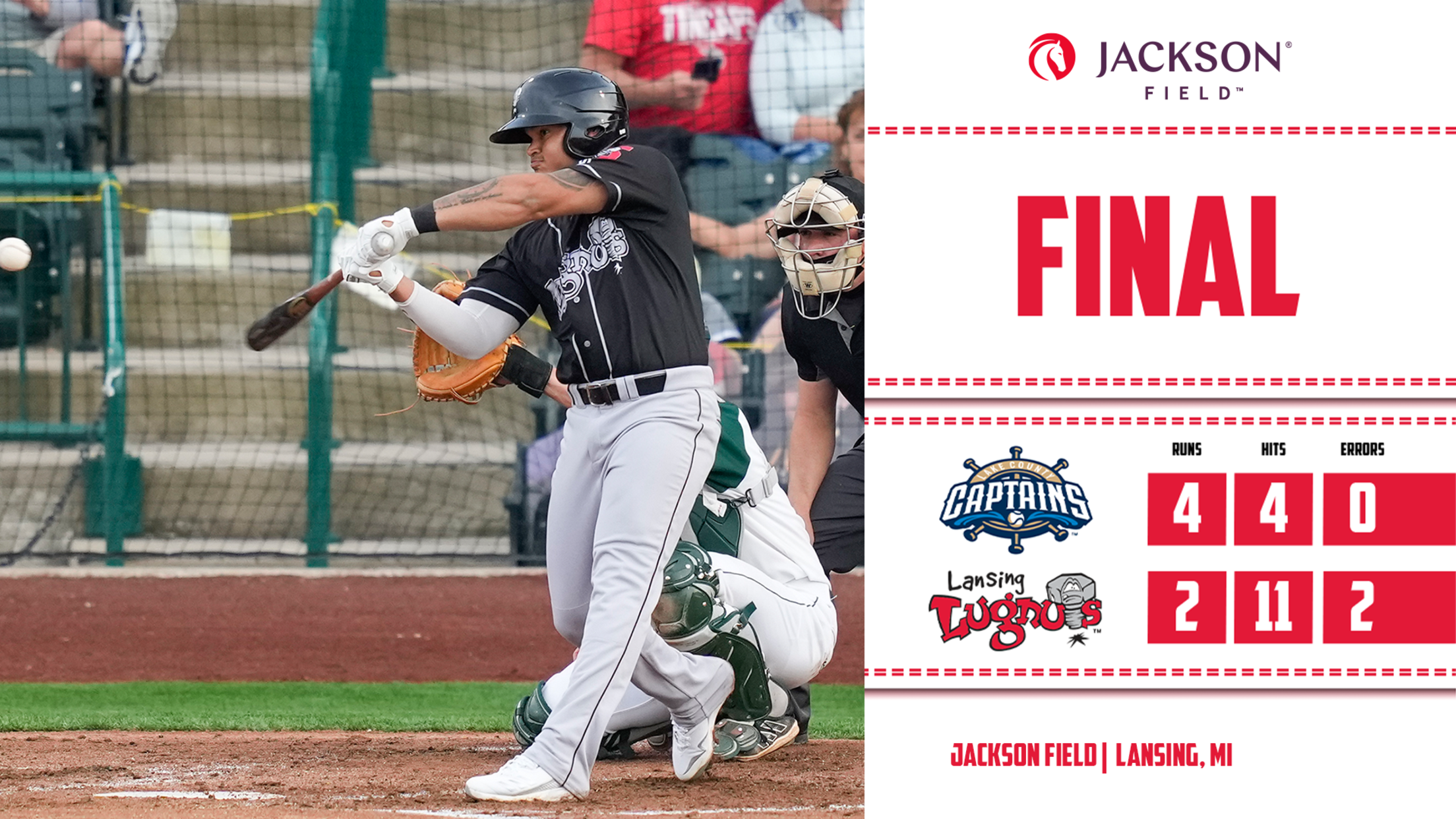 LANSING, MI – Jordan Díaz went 2-for-4 with an RBI double and an RBI single, but those were the only runs the Lansing Lugnuts (31-35) scored in a 4-2 loss to the Lake County Captains (36-30) in a Sunday matinee at Jackson® Field™. The Captains won four of six games
LANSING, MI – Jordan Díaz went 2-for-4 with an RBI double and an RBI single, but those were the only runs the Lansing Lugnuts (31-35) scored in a 4-2 loss to the Lake County Captains (36-30) in a Sunday matinee at Jackson® Field™.
The Captains won four of six games in the series.
Lansing outhit Lake County 11-4, but the Captains scored runs on a wild pitch, a groundout, and a crucial two-run double by Bryan Lavastida in the seventh inning to win a rare low-scoring game in the series. The Caps had scored eight runs, 17 runs and 13 runs in their prior three wins.
Lake County starter Mason Hickman tossed a career high 6 1/3 innings, blanking the Lugnuts until Díaz doubled home Michael Guldberg with two outs in the sixth inning. The play ended controversially, with Díaz called out at third base attempting to stretch it into a triple.
Two innings later, Guldberg singled with one out, stole second base with two outs, and came home on a Díaz single to center field.
Lansing threatened for more, but stranded two runners on base in each of the final three innings, leaving 10 runners total and finishing 1-for-10 with runners in scoring position.
Díaz was one of three Lugnuts to finish 2-for-4; Austin Beck singled and doubled and Jared McDonald singled twice.
Lugnuts starter David Leal tossed three scoreless innings, allowing two hits while striking out four. José Mora worked the next two innings, giving up one hit, one run and two walks while striking out three. Charlie Cerny walked four and gave up three runs in 1 1/3 innings, followed by Brandon Withers for the next 1 2/3 innings, allowing the Lavastida double and striking out two. Brock Whittlesey then worked a perfect ninth, striking out one.
The Lugnuts enjoy an off day on Monday before opening a six-game series Tuesday against West Michigan. The next Nuts homestand runs from July 27-August 1 vs. Fort Wayne. To purchase tickets, visit lansinglugnuts.com or call (517) 485-4500.
# # #