Lugnuts go extra to beat Loons on Opening Night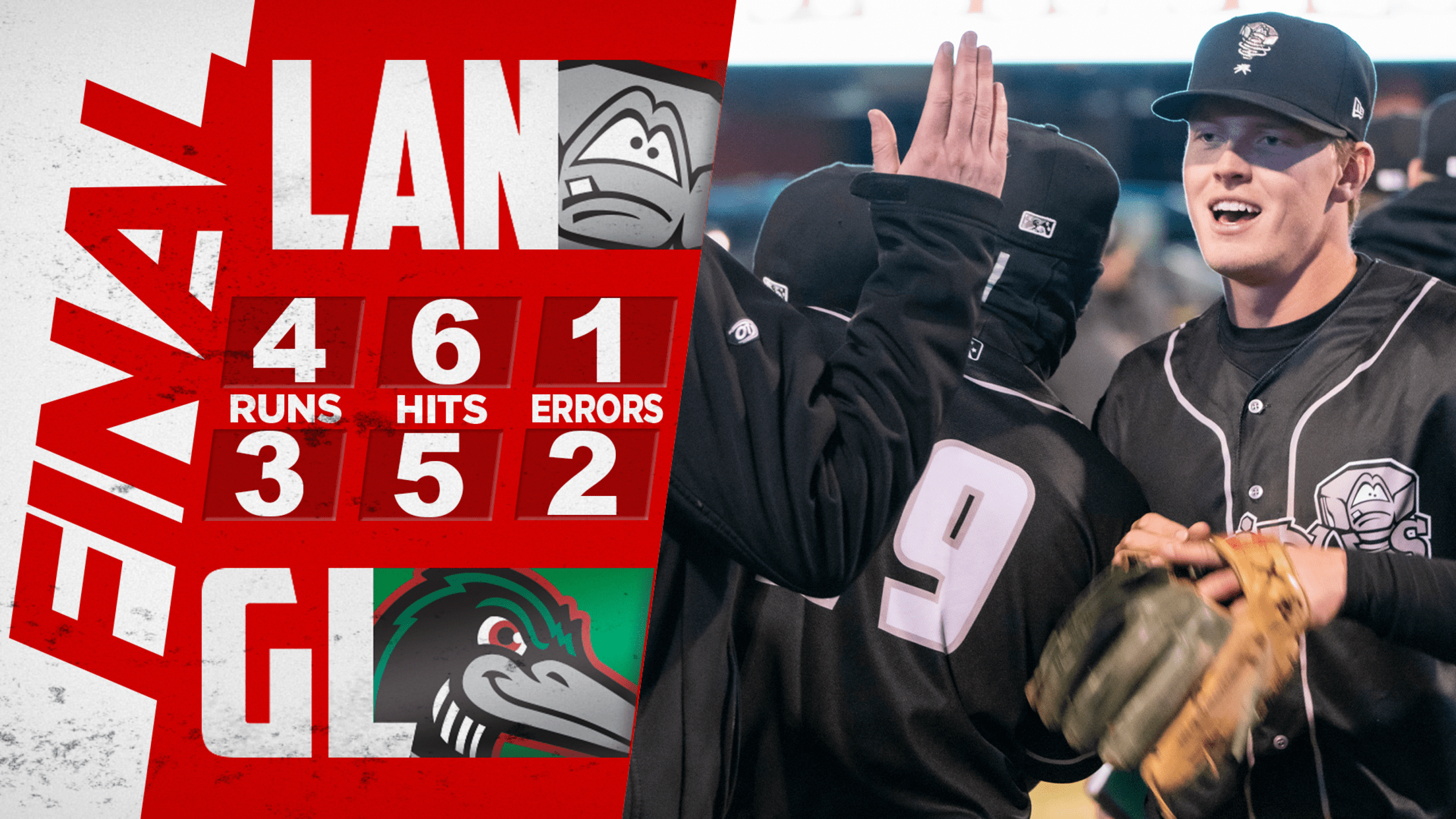 LANSING, Mich. – Shortstop Max Muncy delivered RBI doubles in the first and sixth innings and had his pop-up dropped in the tenth inning for an important insurance run, lifting the Lansing Lugnuts (1-0) to a 4-3 season-opening win over the Great Lakes Loons (0-1) on Friday night at Dow
LANSING, Mich. – Shortstop Max Muncy delivered RBI doubles in the first and sixth innings and had his pop-up dropped in the tenth inning for an important insurance run, lifting the Lansing Lugnuts (1-0) to a 4-3 season-opening win over the Great Lakes Loons (0-1) on Friday night at Dow Diamond.
With the score tied 2-2 in the top of the tenth, Jonny Butler gave the Lugnuts the lead with an RBI single to left field off Michael Hobbs, plating placed runner Danny Bautista, Jr. Butler then stole second, Caeden Trenkle struck out and Jack Winkler drew a walk to bring up Muncy, who lifted a pop-up behind first base. Yunior García called off his teammates, but the ball popped out of his glove, bounced off his desperate stab for it and fell to the ground as Butler scored for a 4-2 Lugnuts lead.
The run proved important when a two-out throwing error by Muncy in the bottom of the tenth allowed Great Lakes pinch-runner Ismael Alcántara to score. With the tying run aboard, Jack Owen retired Taylor Young on a flyout to center field to secure the win.
The game began with an impressive showing from debuting 21-year-old Lugnuts starter Joelvis Del Rosario, the first overall pick in the Rule 5 Draft's minor league phase, who blanked the Loons on 70 pitches through 4 2/3 innings, striking out two and allowing only a first-inning single and a pair of walks.
But after Kumar Nambiar followed with 1 1/3 perfect innings, the Loons rallied for two runs in the seventh against Hunter Breault, tying the game on a Yeiner Fernandez sac fly and a García RBI infield single.
Brock Whittlesey escaped further damage, inducing an inning-ending flyout from Jake Vogel to leave runners at the corners, and then blanked the Loons in the eighth behind a double-play ball coaxed from Alex Freeland.
In the bottom of the ninth, Damon Keith welcomed new reliever Owen with a deep drive to left-center, but the wind knocked it down into left fielder Butler's glove on the warning track. Owen proceeded to record a 1-2-3 frame, setting the stage for the Lugnuts' extra-inning victory.
Lugnuts right-hander Jacob Watters, MLB Pipeline's No. 30 ranked A's prospect, starts the middle contest of the three-game series at 1:05 p.m. Saturday, opposed by Loons right-hander Ben Casparius.
The Nuts open their home schedule on Tuesday, April 11, welcoming in the West Michigan Whitecaps for a six-game homestand at Jackson Field. For more information, visit lansinglugnuts.com or call (517) 485-4500.
# # #