Lugs offense awake early... but that's all in 5-1 matinee defeat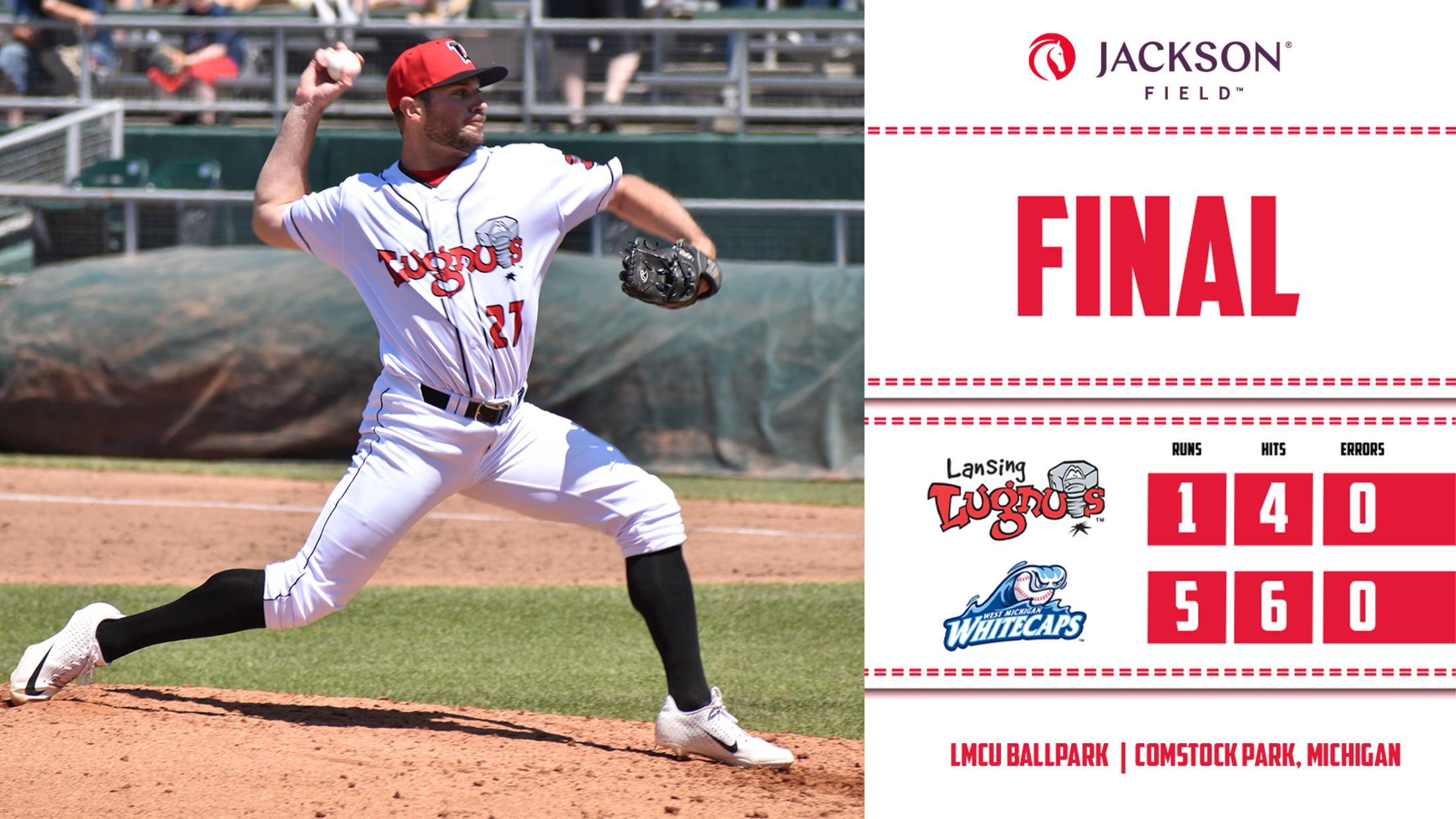 COMSTOCK PARK, MI – Shane Selman led off with an HBP, Lazaro Armenteros doubled him to third and Austin Beck scored him with a sacrifice fly – and that was all the offense the Lansing Lugnuts (32-36) produced in a 5-1 matinee loss to the West Michigan Whitecaps (31-36) on
COMSTOCK PARK, MI – Shane Selman led off with an HBP, Lazaro Armenteros doubled him to third and Austin Beck scored him with a sacrifice fly – and that was all the offense the Lansing Lugnuts (32-36) produced in a 5-1 matinee loss to the West Michigan Whitecaps (31-36) on Wednesday afternoon at LMCU Ballpark.
The game started a little less than 11 hours after the teams concluded the series-opening contest, a four-hour-plus game on Tuesday night in which the Lugnuts won 8-3 while collecting 11 hits and nine walks.
On this afternoon, West Michigan starter Beau Brieske settled in after the inauspicious start to combine with relievers Bryce Tassin and Zack Hess to blank the Lugnuts on only three further hits and one walk after the first inning.
The Lugnuts' offensive efforts were further hampered by three double-play balls. After Brieske departed following five innings, Tassin hit Cobie Vance with a pitch leading off the sixth, but induced a one-out 1-4-3 double play from Jordan Díaz to quash a potential rally. An inning later, Lester Madden, Jr. grounded into a double play to erase a leadoff single by Patrick McColl. And in the ninth, Vance led off against the entering Hess with a walk, only to see Díaz again ground into a twin killing, this one ending the game.
On the flip side of the coin, Lugnuts starter Shohei Tomioka struck out the first four batters he faced, but issued back-to-back walks in the third inning before Eric De La Rosa's two-out two-run single gave the Whitecaps a 2-1 lead. The hosts never looked back.
After Tomioka wrapped up three innings, Richard Guasch twirled the next 4 1/3 for the Lugnuts, striking out five while allowing a Jimmy Kerr solo home run in the seventh and a pair of runs in the eighth. Brandon Withers struck out Andrew Navigato and Chris Proctor to end the eighth inning, stranding the bases loaded.
In the loss, Vance led the offense with a single, HBP and walk in four plate appearances. In two games in the series, he has reached base eight times in nine trips to the plate.
The third game of the series is slated for 7:05 p.m. Thursday, with Lansing right-hander Jack Cushing (1.00 ERA) dueling with Whitecaps right-hander Keider Montero (4.32 ERA).
The next Nuts homestand runs from July 27-August 1 vs. Fort Wayne, including White Claws & Paws/LAFCU Fireworks on July 30, a Vladimir Guerrero Jr. Bobblehead Giveaway on July 31 and a partnership with the Potter Park Zoo with the Lugnuts playing as the Lansing Black Rhinos on August 1. To purchase tickets, visit lansinglugnuts.com or call (517) 485-4500.
# # #